Internal options who could play shortstop for the Blue Jays this season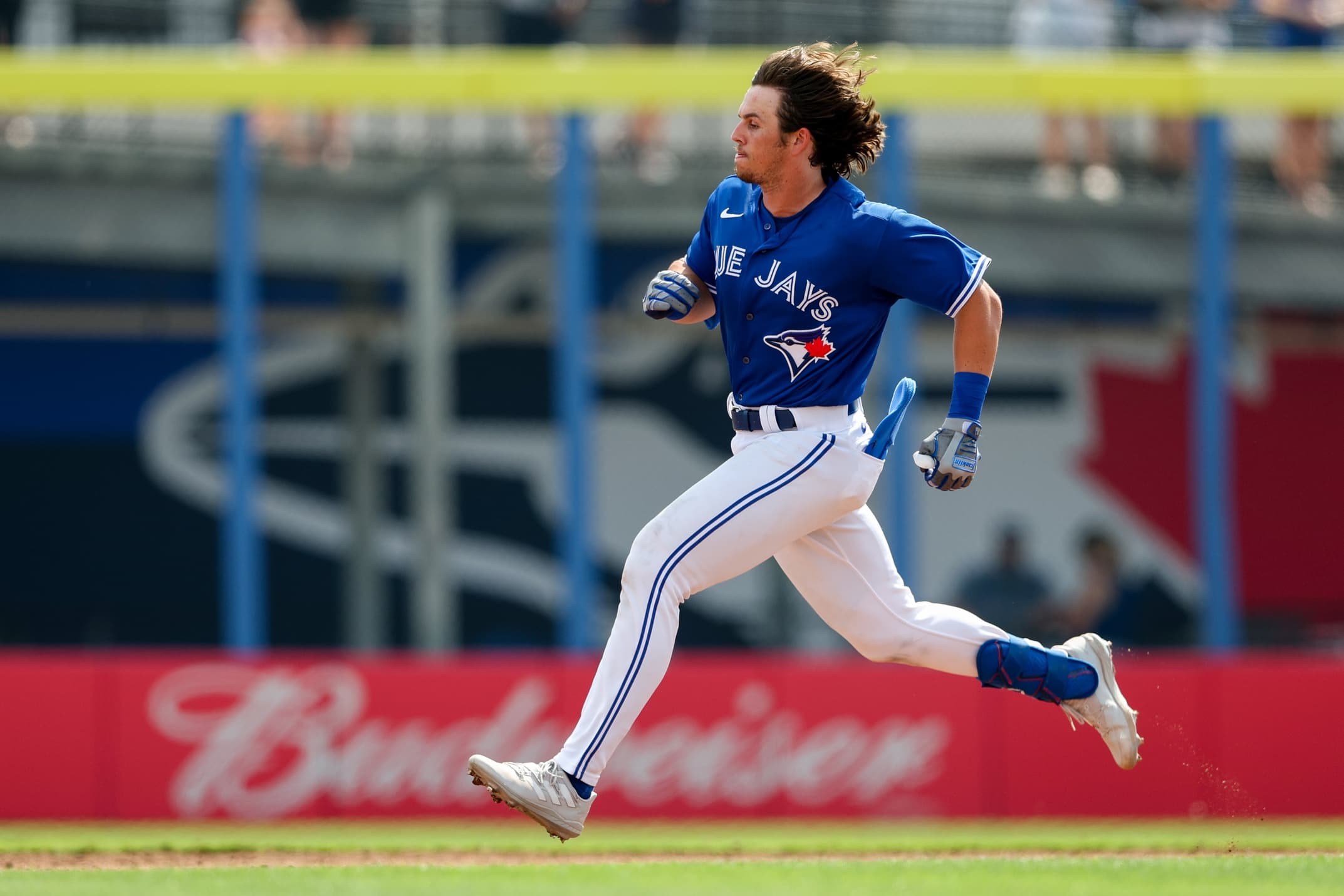 Photo credit:© Nathan Ray Seebeck-USA TODAY Sports
The impending trade deadline quickly shifted from excitement for Blue Jays fans to panic as Bo Bichette left Toronto's loss to the Baltimore Orioles on Monday with a knee injury.
Though we don't yet know the severity of Bichette's injury, talk has shifted from how the Blue Jays can upgrade their roster moving into the stretch drive to how they need to scramble to replace one of their best players ahead of Tuesday's 6:00 PM deadline.
Names like Paul DeJong of the St. Louis Cardinals and Tim Anderson of the Chicago White Sox have popped up as possible options at shortstop for the Blue Jays but neither player comes close to matching what Bichette provides the team with his bat.
Given the unfavourable situation, Ross Atkins wouldn't have much leverage with rival general managers when it comes to trading for a new shortstop. With that in mind, it's worthwhile to consider the internal options that the Blue Jays have who can come up and play shortstop in the event that Bichette misses a significant amount of time.
Addison Barger
Addison Barger had a breakout season last year as he slashed a .308/.378/.555 line between High-A Vancouver, Double-A New Hampshire, and Triple-A Buffalo. He was added to the 40-man roster in the off-season and came into spring training as an option to earn a spot on Toronto's bench.
The Blue Jays opted to start Barger at Triple-A and he struggled early on because of an elbow injury. Since coming off of the Injured List, Barger has found his groove offensively. Through the month of July, he slashed a .247/.358/.444 line with three home runs, seven doubles, and a 17-to-14 strikeout-to-walk ratio.
While Barger is a very intriguing prospect who should soon see a call-up to the Majors, his left-handed bat doesn't really fit the need of the Blue Jays lineup.
Otto Lopez
Otto Lopez has spent a decent amount of time on the big-league roster over the past couple of seasons but his playing time has been limited. He impressed in September last year, going 6-for-9 with three RBIs, and the expectation was that he would push for a bench role on the Blue Jays in 2023.
That hasn't happened, as Lopez has spent the entirety of the season with the Triple-A Bisons. His offence has taken a step back from last season, as Lopez is slashing a .251/.307/.330 line, but he's still a plus defender in the middle infield.
Nathan Ray Seebeck-USA TODAY Sports
Orelvis Martinez
Among the position player prospects in the Blue Jays' system with the most upside is Orelvis Martinez. He had a difficult run at Double-A last season but fared well this year in his second go-around at the level, as he slashed a .226/.339/.485 line with 17 homers over 292 plate appearances.
Martinez's strong showing with New Hampshire got him back into Baseball America's Top-100 prospects list and it earned him a call-up to Triple-A Buffalo. Since joining the Bisons, Martinez has a .225 batting average and a .744 OPS with two home runs over 47 trips to the plate.
Given the fact he's only 21 years old and was just recently promoted to Triple-A, it seems unlikely the Blue Jays would throw Martinez into the deep end. He's more likely an option for 2024 than now.
Ernie Clement
The Blue Jays inked Ernie Clement to a minor-league contract during spring training and added him to the 40-man roster back in May. He came up and played in 11 games for the Blue Jays and went 3-for-7 with a couple of runs batted in.
Clement journeyman has hit very well for the Bisons this season, as he's slashed a .352/.417/.543 line over 226 plate appearances in Triple-A, but he's never had much success in the Majors. The 27-year-old journeyman has played in 120 big-league games between Toronto, the Oakland A's. and Cleveland Guardians, and he's produced a .534 OPS.
---