International Free Agent tracker: Blue Jays add six Venezuelans and an intriguing Brazilian pitcher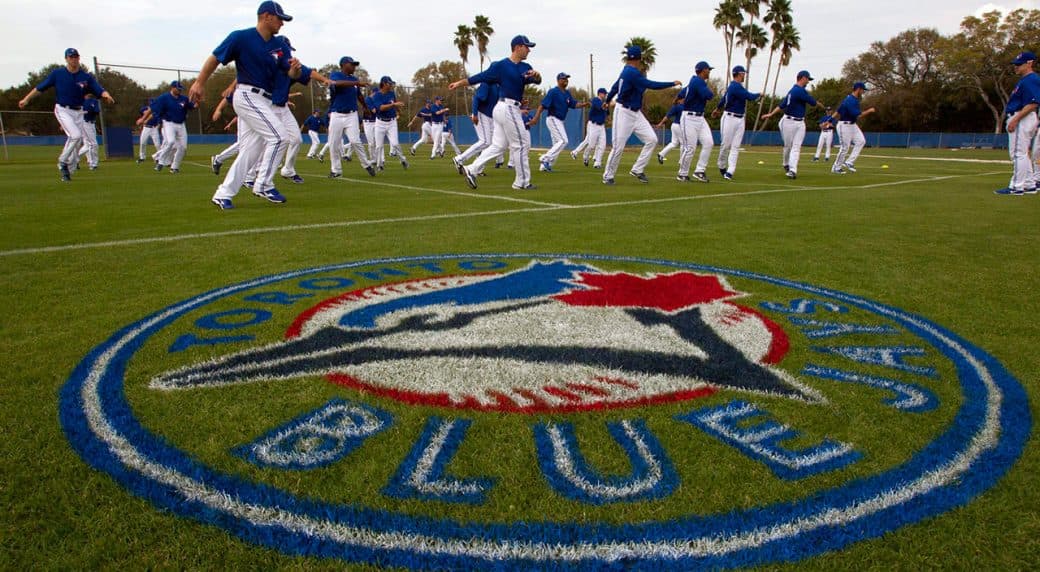 One of the year's best days is here, as we've officially started the International Free Agency period.
As more signings become announced, I'll create a new section for each player. Let's start with the big fish of the class.
Enmanuel Bonilla
It was announced on Sunday morning that the Blue Jays have officially signed Enmanuel Bonilla, a top prospect in the 2023 IFA class.
Ranking as Blue Jays Nation's 20th-best prospect, Bonilla has an intriguing hit tool and some of the best power in the class. Moreover, he may have the tools to stick in centre field as he's rather athletic and has a strong arm, but he could move to a corner outfield, likely right field.
The 16-year-old ranked as MLB Pipeline's seventh-best available prospect in their Top 50 international ranking for 2023l. Fangraphs ranked him as their 11th-best prospect, while Baseball America ranked him as their fourth-best available prospect.
Per Jesse Sanchez, he signed for $4,100,000, meaning that the Jays have $1,184,000 remaining in bonus pool money.
Update #1:
The signing on Enmanuel Bonilla was to be expected, but below is a list of the first batch of prospects that have officially signed.
Sports Illustrated's Mitch Bannon was the first to tweet this out, and it was officially confirmed by the team on Sunday afternoon.
Andersson Barvosa:
With a lot of these guys, scouting reports are going to be nearly impossible to find. However, I got pretty lucky and found some video, as you can watch below.
Barvosa is interesting, as his home country is Colombia, which generally doesn't produce a lot of major league prospects. It's hard to discern velocity from a short clip, but it'll be interesting to see how his career progresses.
Jarold Montealto:
Unfortunately, I couldn't find anything on the Nicaraguan shortstop, other than the fact he participated in the Panamericano U-12 for his home country in 2017.
Like Colombia, the country of Nicaragua isn't a hotbed of major league talent. However, the Jays signed a pitcher Fernando Perez from Nicaragua in the 2022 period. Furthermore, hitting coach Guillermo Martinez is from the Central American country.
Samuel Acuna:
Like Montealto, I couldn't find any video on Acuna. The right-handed pitcher was signed out of Venezuela and is listed at 5'10, 155 lb, so there's plenty of projection left in the young right-hander.
Daniel Pérez:
Another prospect with an interesting story, Pérez is a Cuban born first baseman in his early 20s, but has played for Spain internationally.
According to Francys Romero, who basically never misses on his new reports, Pérez has a great swing and plus power. You can watch his video above.
Pérez, who is 21 years old, could rise up the minor leagues quite quickly due to his age. He's listed a 6'2, 195 lb, so there's still room to grow.
Juan Rosas:
As I updated the article to account for the four players above,  Sports Illustrated's Mitch Bannon noted that the team signed Panamanian catcher Juan Rosas.
The catcher is listed at 6 foot, 180 lb, so there's a possibility he adds more muscle, which means more power. I couldn't find any video on the 16-year-old.
Update #2:
Blue Jays Nation's own Tyson Shushkewich found this on the Blue Jays transaction page.
A few of these prospects we already knew about, such as Enmanuel Bonilla or Samuel Acuna, but there are some new names on the list.
David Guzmán:
The Jays signed the 16-year-old out of Venezuela per the transaction website. Guzmán is listed as an outfielder.
From the video I could find, Guzmán already has some nice pop from the left-side of the plate, and is an above average runner.
The outfielder is listed at 5'7, 160 lb on his MiLB page.
Samuel Colmenares:
Colmenares is an 18-year-old right handed pitcher, who also signed out of Venezuela.
I could find any video of the righty, but like with all young players, he definitely has projection as he's only listed at 5'10, 187 lb.
Ivan Gomez:
Gomez is a 16-year-old catcher who was signed out of – you guessed it – Venezuela.
There's no video on the catcher, but he's listed a 5'9, 187 lb on his MiLB page.
Sann Omosako:
Signed out of Brazil, Omasako already looks to be one of the more intriguing prospects the Jays have signed this period.
He doesn't have an MiLB page, but he's tall and could add more muscle to his frame, especially his upper half. He extends well and has an overhead arm slot, so there's plenty to work with here. Granted, the video above was from two years ago.
Eduar Gonzalez:
The second left-handed pitcher the Blue Jays have official signed in this period, the 16-year-old was signed out of Venezuela.
I have no video on the pitcher, but he's listed at 5'11, 155 lb, so you know the drill – he has projection.
Adrian Meza:
Another Venezuelan, Meza is a switch-hitting utility player, having already played shortstop and the outfielder. He's listed as a second baseman by his MiLB page.
The 18-year-old is listed at 5'8, 155 lb, and could add more muscle as he rises through the Blue Jays rank. The video above shows a pretty good catch in left field.
Who else could sign soon?
The Jays have also been linked to another 16-year-old outfielder named Junior Arias. He ranks as Fangraphs 21st ranked prospect, and this is what a scout told me:
"Big kid, with quick bad speed, but with some swing-and-miss on breaking stuff. Solid arm, projected right-fielder, with a comparison to Franmil Reyes"
A video of him at his academy can be found in the Youtube video below, but it appears as if the Jays are going to continue to build their outfield depth in the minors – something they didn't quite have just a few years ago.
On Wednesday, January 11th, I did some investigative journalism and was able to link a few more players to the Jays. You can check them out in the embedded tweet below.
As it stands, there a quite a few players that haven't signed from the list above. The most notable being Junior Arias, but I assume that'll come soon as he was linked to the Jays by Fangraphs. Moreover, Juarlin Soto, Edward Valencia, Cristopher Polanco and Elainiker Coronado could be 2024 signings, not 2023 signings. We'll see how this progresses.
This article will continue to be updated as more signings are announced. Last season, the Jays' official Twitter account announced 18 signings on the following Monday, so we may get the full extent of their signings on January 16th.
As always, you can follow me on Twitter and Instagram @Brennan_L_D.
---