Is the Blue Jays Starting Rotation good Enough?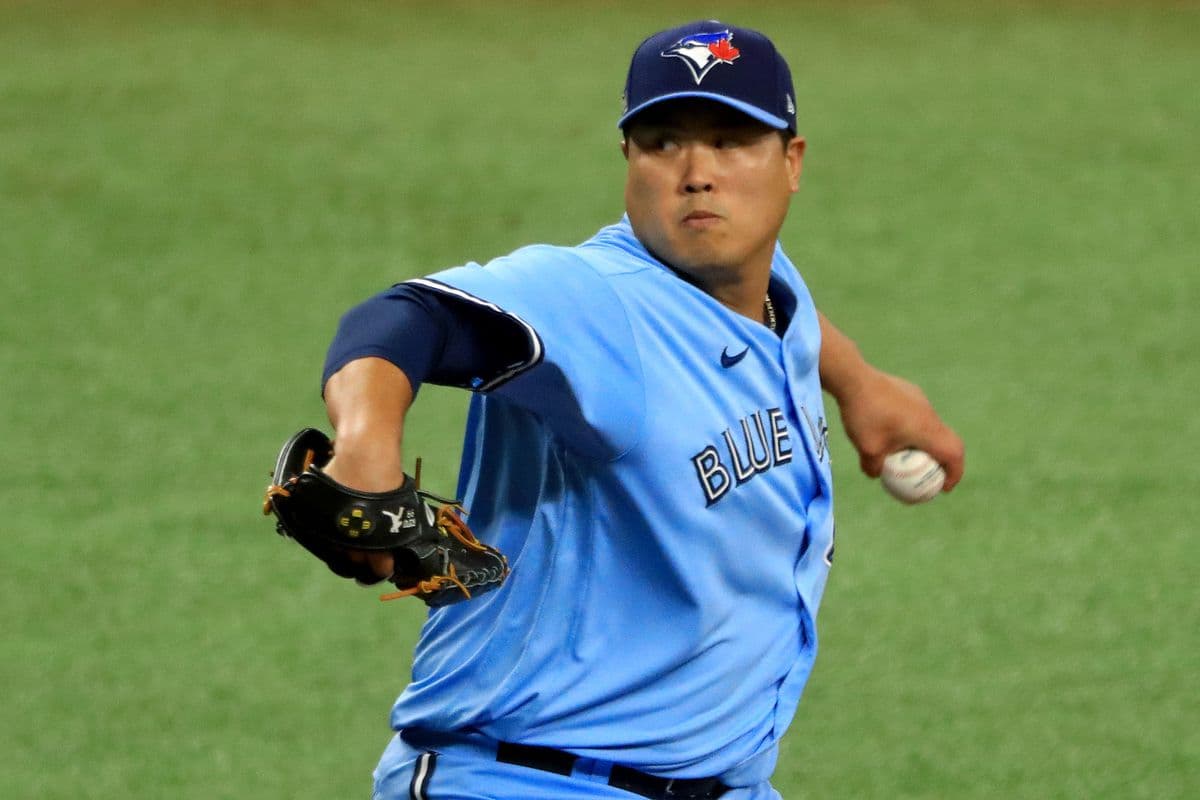 One question I think is prevalent with this Blue Jays team is "Is the pitching staff good enough."
A lot of fans from other teams seem to think it's a weak link for the Jays, which is incorrect… Well, it could be.
Starting pitchers:
On the one hand, a rotation of Jose Berrios, Kevin Gausman, Alek Manoah, Hyun-Jin Ryu and Yusei Kikuchi sounds incredible, and it can be. However, at the same time there are some question marks.
Keep in mind that a full season of these pitchers is not something we experienced last season. If we had, there's a chance that the Jays would have won the World Series.
Jose Berrios:
He's the only starter who we know for sure what we'll get. Removing his 58.1 innings pitched in his rookie season, Berrios has pitched 793.1 innings since 2017, registering a 3.74 ERA and 3.79 FIP. His career BB/9 sits at 2.8 while his career K/9 is a 9.1.
2021 was his best season to date, as he registered a 3.52 ERA and 3.47 FIP. In terms of his K/9, it was marginally below his career best at 9.56, while his BB/9 sat at 2.11, by far his career best. After the trade last season, his K/9 sat a 10 while his BB/9 dropped significantly to 1.7. Even if the 27-year-old does regress, he's at worst a mid-rotation starter.
Alek Manoah:
The big question is, will there be a sophomore slump for the 24-year-old. The big man absolutely dominated the league in his rookie season, pitching to a 3.22 ERA and 3.80 FIP. He also had no issues striking out batters, as his K/9 sat at 10.24 while his BB/9 was a slightly high 3.22 in 111.2 innings pitched.
Manoah also has a tendency to plunk batters, as he hit 16 in the majors. This caused me to nickname Alek "Manoahson" after Bob Gibson. Fun fact, he actually hit more batters (4) than he walked (3) in his 18 innings pitched in Triple A.
His rookie season was a big one, considering he only pitched 35 innings in the minor leagues. Hopefully he improves, not regresses.
Kevin Gausman:
Now we come to the question marks of the team. At face value, Gausman looks like a direct replacement for the 2021 Cy Young winner, Robbie Ray. Gausman registered a career best 2.81 ERA and 3.00 FIP pitching with the San Francisco Giants. His K/9 has trended up the past three seasons, as it sat at 10.64 in 2021, while he had a BB/9 of 2.34.
At face value this was a great signing, but once you look deeper, there is one glaring concern. The MLB announced that starting on June 21st, 2021, any foriegn substance used by the pitchers would mean an automatic 10-game suspension.
Prior to the announcement, Gausman had an ERA of 1.51 and a FIP of 2.38 in 89.2 innings pitched, much better stats than what he finished with. Not just that but his BB/9 was a 1.91, although his K/9 was at a 10.34, lower than what he finished the season with.
There's a lot to like with Gausman, which is apparent as Ross Atkins chased him for three straight off-seasons, but I'd be remiss if I didn't bring up the second half of the season.
Hyun-Jin Ryu:
In fact, this also applies to Ryu. The southpaw dominated the 2020 season, finishing with a 2.69 ERA and 3.01 FIP. In fact, prior to the 2021 season, his career worst ERA was 3.77 and 4.74 FIP in 2017 in 126.2 innings. 
He was returning from a 2016 season where he only pitched 4.2. If we remove the 2016 and 2017 season (or 131.1 innings pitched), his ERA prior to 2021 sat at 2.82. I bring this up because Ryu had a rough 2021. In 169 innings pitched, his ERA skyrocketed to 4.37 (career worst) while his FIP reached over 4 for only the second time in his career (4.02).
Prior to the sticky tack ban, Ryu had a 3.25 ERA and 4.00 FIP in 83 innings pitched. Furthermore, Ryu's BB/9 sat at a great 1.84. After the ban, his ERA increased drastically to 5.44, although his FIP only rose to 4.03. His BB/9 also rose to 2.09, which is still solid, but a notable rise.
Was it because of the sticky tack ban? Possibly, but there were also question marks about fatigue (due to a very short 2020) as well as questionable defense on the left side, to put it nicely. This is a factor as Ryu is a ground ball pitcher, meaning he relies on the defense behind him.
However, with Matt Chapman being traded to the Blue Jays, it looks as if Ryu will get a lot more help.
Yusei Kikuchi:
Wildcard. That's really the word that defines Kikuchi. For every Marco Estrada, Robbie Ray or Steven Matz that Pete Walker has fixed, there has also been a Chase Anderson and Tanner Roark. This is without mentioning Pete's DUI charge.
The 30-year-old lefty from Japan certainly has the stuff, but lacks the consistency. In 2021, he had a 4.41 ERA and 4.61 FIP, and also had a 20.6 HR/FB ratio. This is notable because Kikuchi played for the Seattle Mariners, who play at a notorious pitcher's park.
Kikuchi has all the great makings of a Pete project, but who knows if Kikucki will be able to figure it out. Below is a video of Kikuchi over relying on his breaking stuff.
Not to end on a negative note, below is a video of his Spring Training debut, where he looked quite good!
So what to make of the starting pitching:
To me, this could either be an elite rotation, or could really hinder the Jays abilities to win games. While on paper, Ryu and Gausman look great, there are some concerns with their post spider tack numbers. 
Manoah could have a sophomore slump, but the dude doesn't strike me as someone who cares about tradition. Berrios will be the most consistent starter, while I don't know what to make of Kikuchi.
If the Jays get the best from each pitcher, expect a ring at the end of the season. If they get the worst from each pitcher, we could be looking at them missing the playoffs in a loaded AL East
As always, you can follow me on Twitter @Brennan_L_D. I'm usually pretty optimistic, but I do have my concerns with the starting rotation. In the near future, I'll be doing an article like this for the bullpen as well.