It looks like the New York Mets have acquired Francisco Lindor
The New York Mets have finally made their move.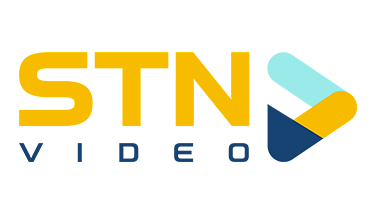 According to Jeff Passan, the team has a trade in place with Cleveland to send star shortstop Francisco Lindor to The Big Apple.
This news comes completely out of left field, just one day after
Ken Rosenthal reported
that Cleveland was having a difficult time finding a worthwhile package for Lindor. Rosenthal even speculated that Cleveland could opt to hold onto Lindor until the trade deadline to look for a better deal, because nothing worthwhile had surfaced for them this winter.
Well, so much for that!
So far, it looks as though Cleveland will be getting prospect Anders Gimenez (ranked No. 3 in New York's system and No. 84 in baseball by MLB Pipeline) as the main player in return. Cleveland will also be sending pitcher Carlos Carrasco, who sort of serves as the salary dump in the deal, akin to what David Price was for the Red Sox when they dealt Mookie Betts to Los Angeles last year.
This really sucks from a Blue Jays perspective because it doesn't seem like New York had to give up a hell of a lot for a package that ultimately makes them a lot better. Adding not just Lindor, but a quality veteran pitcher in Carrasco would have been a game-changer for the Blue Jays.
On a positive note, you'd think this would take the Mets out of the running for another big-time free agent, like George Springer, because it's hard to imagine New York dishing out hundreds of millions of dollars on a Lindor extension while also making a splash elsewhere. Unless, of course, this Lindor acquisition is a rental, which would also be odd.
Who knows! But, oof, this isn't a fun pill to swallow.
UPDATE:
Here's what New York is sending to Cleveland…
Gimenez, as I said above, is a New York's No. 3 prospect and No. 84 overall in baseball, Josh Wolf is a 20-year-old pitcher, ranked No. 9 in their system, Isaiah Greene is a recently-drafted outfielder ranked No. 10 in their system, and Amed Rosario is a light-hitting infielder with four seasons of MLB experience.
A rough comparison from a Blue Jays' perspective would be something like Orelvis Martinez, Alejandro Kirk, Adam Kloffenstein, and Santiago Espinal. I don't think any of the prospects New York sent to Cleveland are quite Jordan Groshans or Austin Martin level.
But, as Shi Davidi says, a key for Cleveland here was getting back that MLB-ready talent, which is a place the Blue Jays don't want to subtract from. There isn't a comparable in Toronto's system with full control years who can fill in at short, likely immediately, for Lindor like Gimenez can.