It may be time to send Cavan Biggio to Triple A to find his game
Photo credit:Tommy Gilligan-USA TODAY Sports
This is not an article to say I told you so. Players are human beings and I want the best for Cavan Biggio.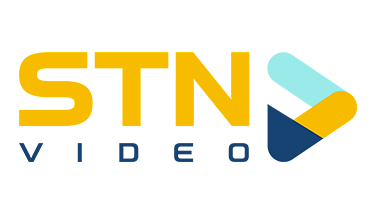 With that being said, I was "Cavan-pilled" a while ago. However, I think sending him to the minors to help him find his game would be the best thing for the 27-year-old.
His career up to this point:
Last season was a struggle for the super utility player as he slashed .224/.322/.356 with seven homers in 294 plate appearances. His BB% of 12.6% was solid, but he struggled with striking out, as his K% sat at 26.5%. He also had a Weighted Runs Created Plus (wRC+) of 84, which is below average.
As a super utility, he has experience all over the field. Below is a table featuring positions that he played, innings played at the position and his Defensive Runs Saved and Outs Above Average at those positions.
| | | | |
| --- | --- | --- | --- |
| Position | Innings played | DRS | OAA |
| Second Base  | 40 | -1 | -1 |
| Third Base  | 411.2 | 0 | -3 |
| Left Field | 9 | 0 | 0 |
| Right Field | 117 | 1 | -2 |
While he had a built in excuse due to numerous injuries in 2021, the same cannot be said for his struggles in 2022.
In 28 plate appearances this season, he's slashing .043/.214/.043 with a single hit. Furthermore, he has a BB% of 10.71% and a very high K% of 35.71%. Furthermore, his wRC+ now sits at -6 for the season.
 Realistically, the only value that Biggio has provided is that he's versatile defensively and he bats left-handed. However, the Jays did a fine job of adding some left handed batters. 
They added Zach Collins who has already hit three homers, Bradley Zimmer who is fine defensively, and Ramiel Tapia who makes contact. As for the defensive versatility, the Jays have Gosuke Katoh on the 28 man roster, as well as Otto Lopez and Samad Taylor, two prospects who in my opinion, would offer more than Biggio.
This isn't to say Biggio doesn't have potential. When he's at his best, he has a solid eye at the plate and power against right handed pitching, as he hit 16 homers in his rookie season. Speaking of which, Biggio had a 114 wRC+ season in his rookie season and was arguably the best Jays hitter in the COVID shortened season, posting a 122 wRC+.
Why a stint in the minors could help him:
The power he's shown as well as his defensive versatility makes me believe that the Jays don't want to outright trade him. However, at this point he is a free out and his defense is average at best.
The best course of action for the Jays would be to send him to Triple A Buffalo where he can find his game again. This would also allow the Blue Jays to call up Samad Taylor or Otto Lopez to fill in Biggio's role as the super utility. It'd also allow the Jays to figure out what they have in those two prospects.
Sending MLB regulars isn't an unprecedented move either, as even the two time Silver Slugger and 2021 all-star Teoscar Hernandez was sent down to Buffalo in 2019. Yes, despite the outfielder hitting 22 homers in the year previous, the Jays sent him to Buffalo in early 2019 due to a tough start to his season.
Prior to the demotion, Teo started the 2019 season slashing .188/.256/.308 with three homers in 129 plate appearances, for a wRC+ of 46. After he was recalled, he slashed .248/.325/.548 with 23 homers in just 323 plate appearances, for a wRC+ of 126. It helped him regain his form, and he really broke out in 2020.
This didn't just happen to Hernandez, as Lourdes Gurriel Jr was also sent down after a rough start to his 2019 season. Much like Hernandez, Gurriel struggled, as he slashed .175/.250/.275 with no homers in 44 plate appearances. He had a 40 wRC+ in this time. This was also partially due to his pretty awful defense.
Like Hernandez, Gurriel returned as a much better hitter, slashing .292/.339/.580 with 20 homers, for a wRC+ of 137. Gurriel has been a permanent fixture in the Jays lineup ever since.
Make the move and bring up Samad Taylor:
Someone would need to be dropped from the 40-man roster, but I think Taylor, a right handed batter, has done more than enough to warrant an opportunity with the Jays. In 65 plate appearances with the Bisons, Taylor is slashing .265/.446/.388 with a grand slam, three doubles and 14 walks to 11 strikeouts. Furthermore, he has stolen 10 bases in 11 tries.
Although the power hasn't quite transferred over from last season in Double A, Taylor has drastically cut down his K% (from 29.4% in 2021 to 16.9 in 2022) and is looking like one of the Jays better prospects. 
Furthermore, his home is second base, but he has experience at short, third, left field and centre field, and is pretty darn good defensively at each of those positions. Below is a thread of him playing small ball, by himself.
Either way, I am rooting for Biggio to figure it out, because he was one of the first prospects I had an eye on when I started following the minors in 2018. Here's to him figuring it out.
As always, you can follow me on Twitter @Brennan_L_D. I will be writing my first "Getting to know" on Samad Taylor. I did one last year, but he's really caught my eye this season. So stay tuned!
---