Berrios battles, Springer hits dingers and Charlie gets chucked as Blue Jays beat Astros 2-1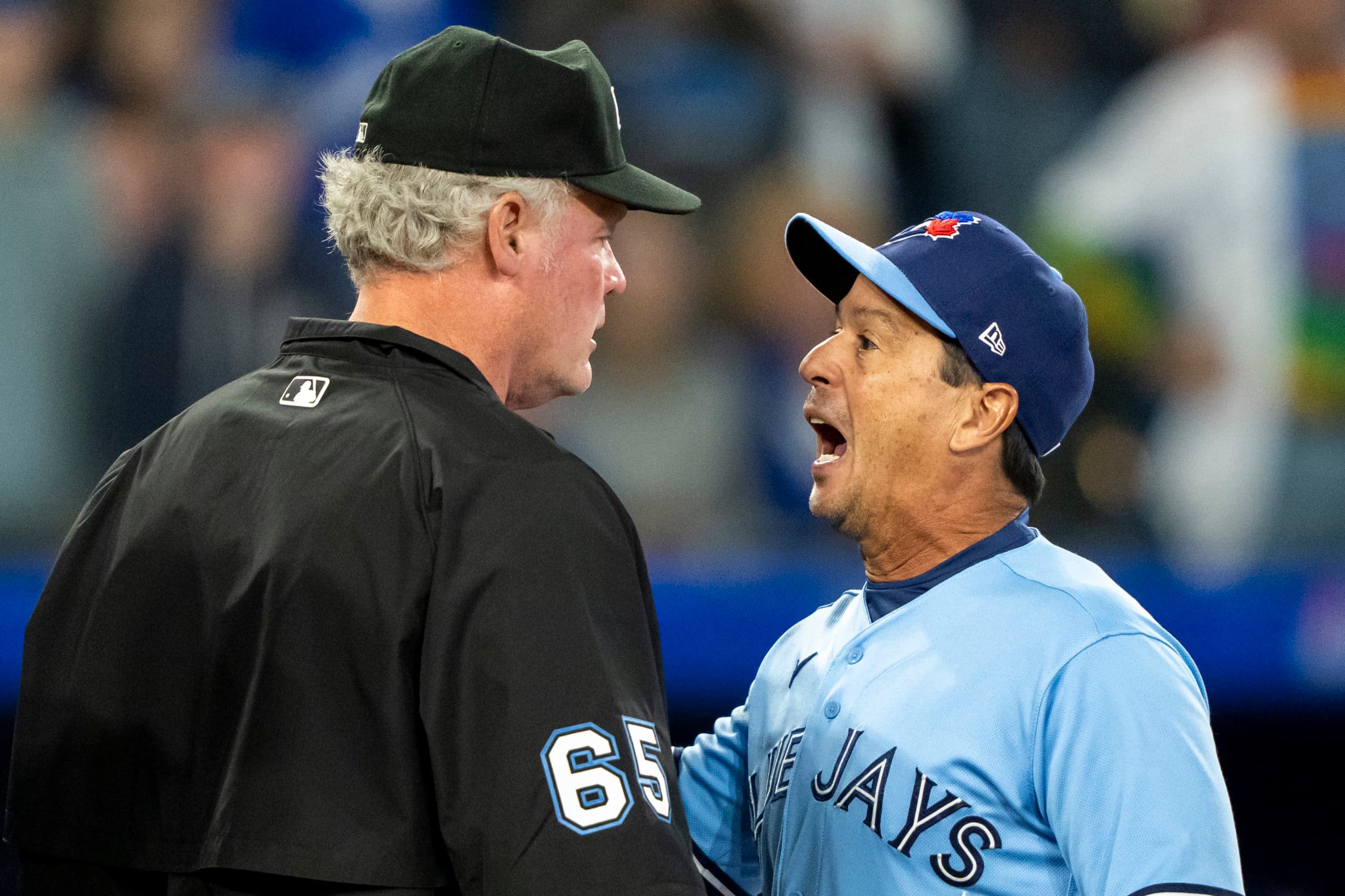 Photo credit:Kevin Sousa-USA TODAY Sports
Two Springer dingers were just enough offence for the Blue Jays Saturday afternoon.
Both the solo-homers were leadoff in the first inning and the third and saw George continue to pile on against his former team. Since the Jays signed him as a free agent ahead of last season, he's faced the Astros four times ripping five hits, three home runs and three RBI.
It continues a strong run from Springer, too. In his last seven outings, he's slashing .370/.452/.741 recording 10 hits, three home runs and five RBI. It would be nice if the rest of the rosters bats heat up the same way here, too. In saying that, scoring is down to start the year so it's not just Toronto who's underperforming.
It was a far from a pretty game in another outing where the Jays' bats were cold. They wound up with six hits managing to leave 16 batters on base.
The good part? Jose Berrios battled for the club. He allowed seven hits on the day, just one earned run, walked two and struck out five. He got the Jays out of numerous pinches all afternoon long through his 5.2 IP and there's not much more you can ask from him.
The Astros pitching was a bit all over the place and come the bottom of the fifth, things all came to a head. Vladimir Guerrero Jr. was up to bat and got hit with the strike three call — a fair one, at that. But Vladdy didn't like it, and slammed his bat to the ground in frustration.
Like the good manager he is, Charlie Montoyo popped out of the dugout coming to the aid of his slugger.
Charlie got right up in the grill of home plate ump Nic Lentz, and let him have it. He covered his mouth so no lip readings, but you could tell the frustration was real. There's something almost comical about whenever Charlie gets upset. Maybe it's the fact he's not the most physically imposing manager out there, but I love it nonetheless.
The Jays will look to close out the three-game series against the Astros Sunday with a 1:37 p.m. EST start.
---
Zach Laing is the Nation Network's news director and senior columnist. He can be followed on Twitter at
@zjlaing
, or reached by email at zach@oilersnation.com.
---