José Berríos shuts down his former team as Blue Jays win series against the Twins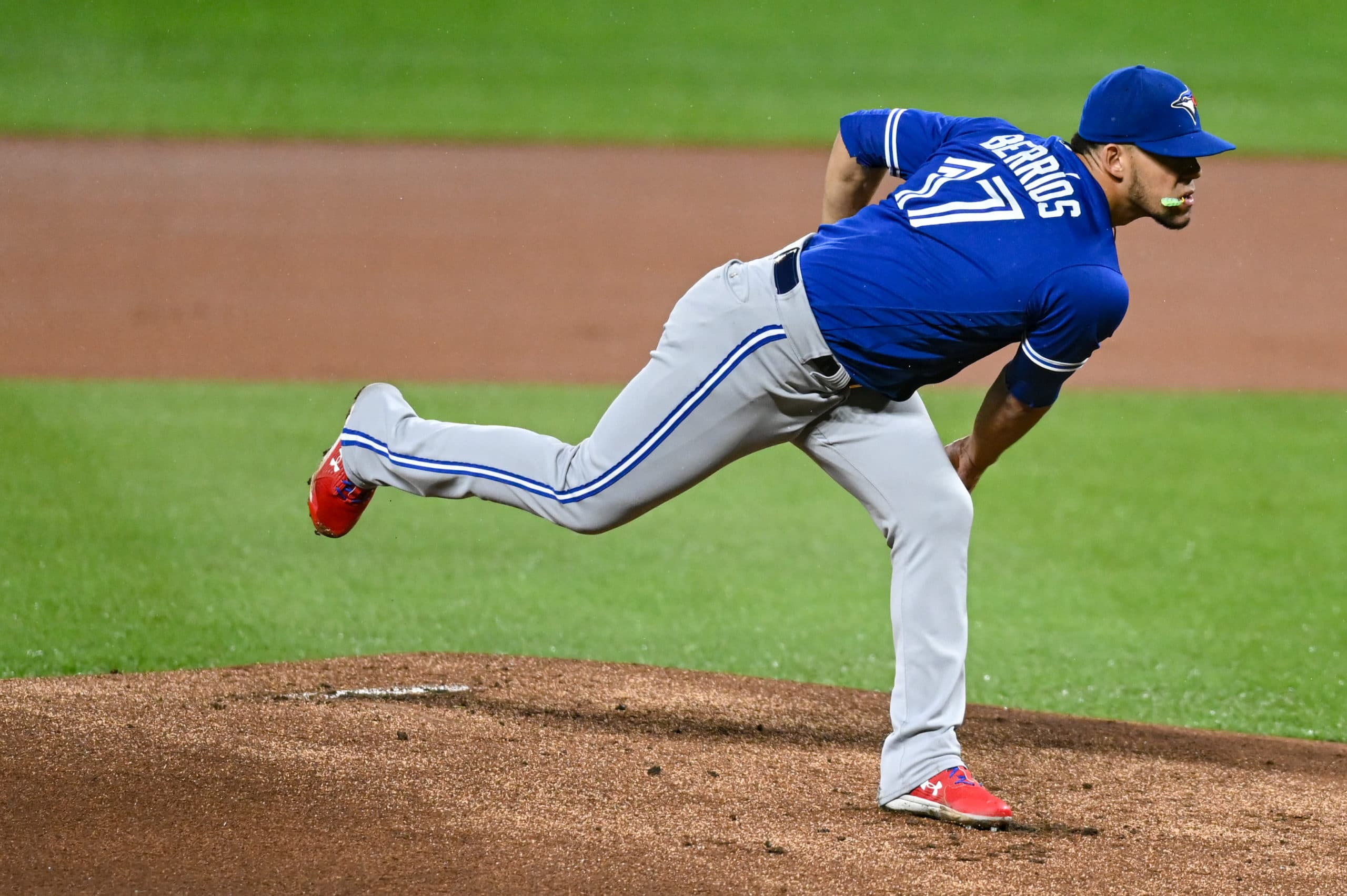 Photo credit:Tommy Gilligan-USA TODAY Sports
It feels like it's been a month since the Blue Jays won a series, but it had only been a couple of weeks. Now, the Jays are series winners over the Minnesota Twins thanks to a 3-0 defeat this afternoon at Target Field. Jose Berrios pitched 5.2 shutout innings, and the bullpen did a great job holding Minnesota at bay.
Blue Jays Nation's Player of the Game: Jose Berrios
With the exception of his start in Boston, the month of May has been extremely favourable for Berrios. This start was no different than what we've been seeing, as Berrios didn't allow a run over 5.2 innings. If it wasn't for the length of today's start and his May 13th start against the Braves – both 5.2 innings – Berrios would currently be sitting on a five-game streak of quality starts. Nonetheless, his 3-1 record and 3.23 ERA across this month have been a bright spot in what has been an ugly set of weeks for Toronto.
Berrios threw 18 first-pitch strikes out of the 23 batters he faced. He walked five batters, but never let them come back to home plate. Berrios only struck out five batters, with a couple of them perfectly-placed strikeouts looking; he retired Edouard Julien on an 82 mph changeup in the 3rd inning as well as freezing Kyle Farmer on a front door slurve in the 5th.
Things worth mentioning
Alejandro Kirk got the scoring started in the second inning on a bloop single that scored a pair of runners. Kirk's hit fell right in between three Twins batters, with LF Alex Kirilloff unable to make the catch despite making a diving attempt. Preceding Kirk's hit were a couple of professional at-bats from Matt Chapman and Daulton Varsho. Chapman worked a six-pitch AB that resulted in a walk, and Varsho hustled out of the box on an infield hit that was muffed by Julien at second base.
Bo Bichette added some insurance in the 8th inning with the help of Willi Castro in center field. With George Springer on first, Bichette lined a base hit into center that was misplayed by Castro and dribbled past him further into the outfield. Springer was able to score from first, and the Blue Jays tacked on a much-needed run late in the ball game.
It was a big-time revenge day defensively for Varsho, who made a pair of impressive plays in the outfield. With Kevin Kiermaier out with a nagging lower back, Varsho was slotted into center field again. He gunned down Kirilloff trying to advance to third in the 4th inning, as well as making a leaping catch in front of the wall to retire Carlos Correa in the 8th inning. Varsho's assist in the 4th consisted of a .57-second transition of the ball from his glove to his hand.
To back up Berrios' strong start, the bullpen arms of Trevor Richards, Erik Swanson, and Jordan Romano pitched a combined 3.1 innings, allowing one hit, one walk, and nine strikeouts.
Toronto now gets a day off tomorrow, but will open up a series on Tuesday evening against the AL Central-leading Milwaukee Brewers. It will be a homecoming for Rowdy Tellez, and more importantly, former bullpen ace Joel Payamps.
---