José Berríos was well worth the cost of acquisition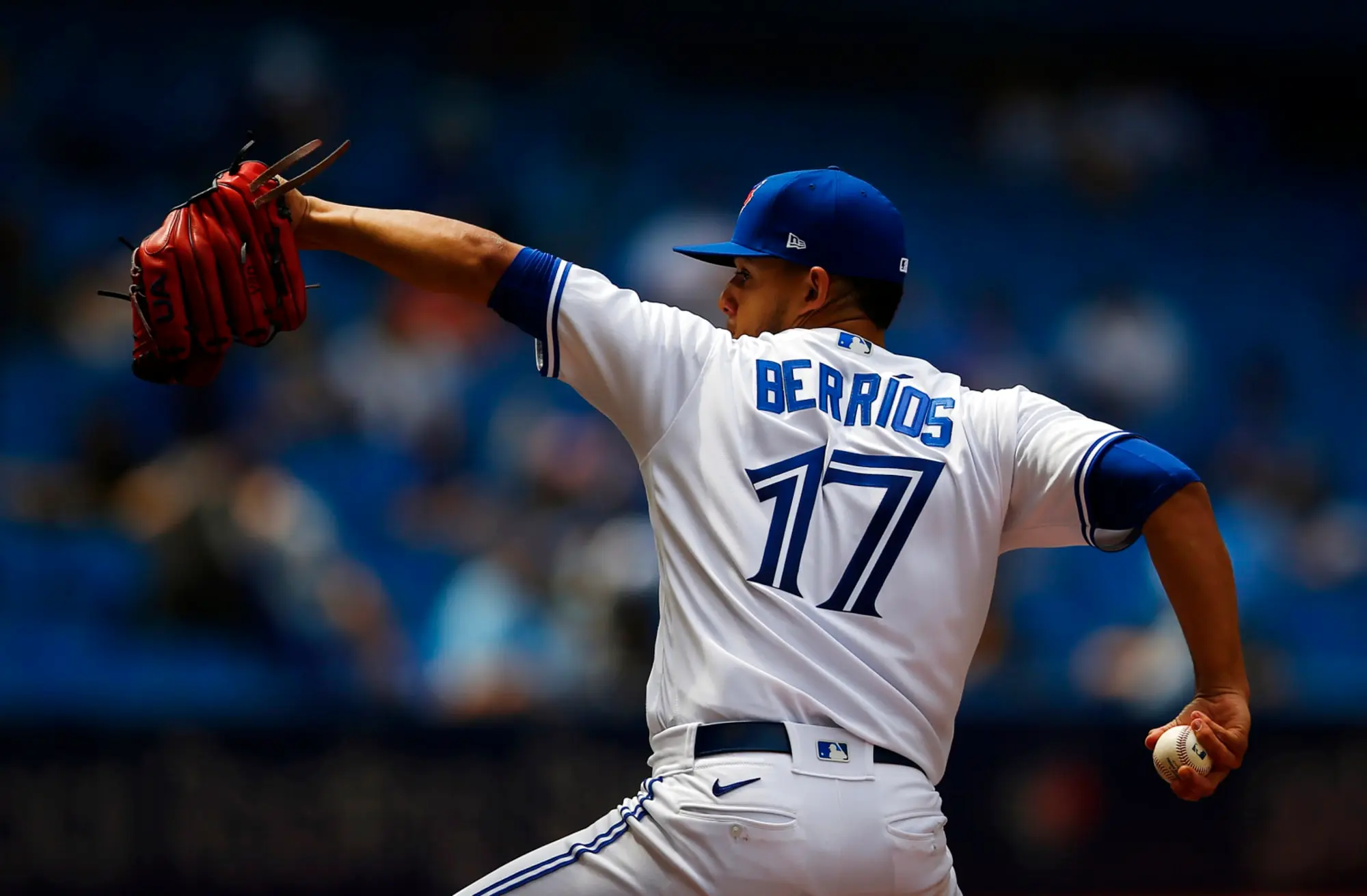 José Berríos just re-signed for seven years for a total of 131 million. The speculated breakdown of the contract is 11 million for this season (where he'd have made 11 million in arbitration) and 20 million until the end of the 2028 season.
In 2021, Berríos pitched 192 innings and registered a 3.52 ERA and 3.47 FIP. He had a fWAR of 4.1 and a BB/9 of 2.11 while his K/9 was 9.56. In his career, he owns a 4.04 ERA and a 3.95 FIP in 851.2 IP. He is an incredibly durable pitcher and he's only 27-years-old. This is a fantastic re-signing, but let's see what they gave up for him.
I'll take you back to July 30th. The Jays were a decent team that had the opportunity to make a run at the playoffs. To bolster their starting rotation, they traded prospects Austin Martin and Simeon Woods Richardson for José Berríos of the Minnesota Twins. 
However, after thinking about the trade more rationally, I calmed down and saw the reasoning as to why the trade made sense. Prospects may or may not make it and regardless of the ceiling of Martin and SWR, there have been signs of regression as prospects.
Simeon Woods Richardson:
Simeon Woods Richardson finished his season with an ERA of 5.91 and a BB/9 of 5.7. Yes, he was very young for Double-A and his K/9 of 13 was impressive, but these stats still tell me he's a few years away. There isn't a lot to say here, but the announcement of his Olympic participation coincided with his struggles in 2021. Pitching prospects are a crapshoot, so time will tell.
Austin Martin:
As for Austin Martin, there are many questions. He'll definitely become an MLB player within a few years, but there are concerns about aspects of his game. Firstly, he has no defensive home as he was playing all over the park. More concerning, however, is the fact he doesn't stand out at any position.
Secondly, if you look into his .414 on-base percentage, you can see a glaring issue. While that looks impressive, Austin Martin is a ball magnet. In 418 plate appearances, he was hit by a pitch 24 times. If you remove all 24 HBP, which will happen as he progresses in the minors, his OBP drops to .379.
Editors Note (March 8th): I incorrectly calculated on base percentage by dividing by plate appearances. The proper way to calculate OBP is by dividing by at bats as well as walks, hit by pitches and sacrifice flies. My apologies.
Lastly is his power. While he is a contact hitter, his Exit Velocity worries some scouts into thinking he'll never unlock his power. I've seen before that his exit velocity has plummeted by eight miles per hour with the wooden bat. In 418 plate appearances, he only had 5 home runs. 
Per his 2021 midseason prospect profile from Baseball America: "[Martin] is a divisive player among scouts: some see a good athlete who controls the strike zone and has handled an aggressive jump fairly well, while others see a light hitter who will have to add significant defensive value to be an above-average everyday player."
With that being said, perhaps there was a reason why he dropped to fifth? Time will tell whether he pans out.
Prospects are a crapshoot and you never truly know what you have until they've played a significant amount of time in the major leagues. I only consider Gabriel Moreno and Orelvis Martinez as generational talents. 
If you seriously want to contend, tough decisions have to be made to bring in talent such as José Berríos. Most importantly, however, is the fact you know what you get with Berríos. He's a solid number two in a rotation who has the potential to become an ace. Even though both SWR and Martin were ranked highly by prospects sites and I at the time believed the Jays gave up too much, this trade is a win.
As always, follow me on Twitter @Brennan_L_D. If you follow Canada Soccer, I've started writing about Canada Men's National Team at Northern Tribune. This will not impact the amount of articles I write for Blue Jays Nation, just thought it was a good idea to write about different sports.