Josh Palacios Designated for Assignment, Danny Jansen placed on 10-Day IL + other moves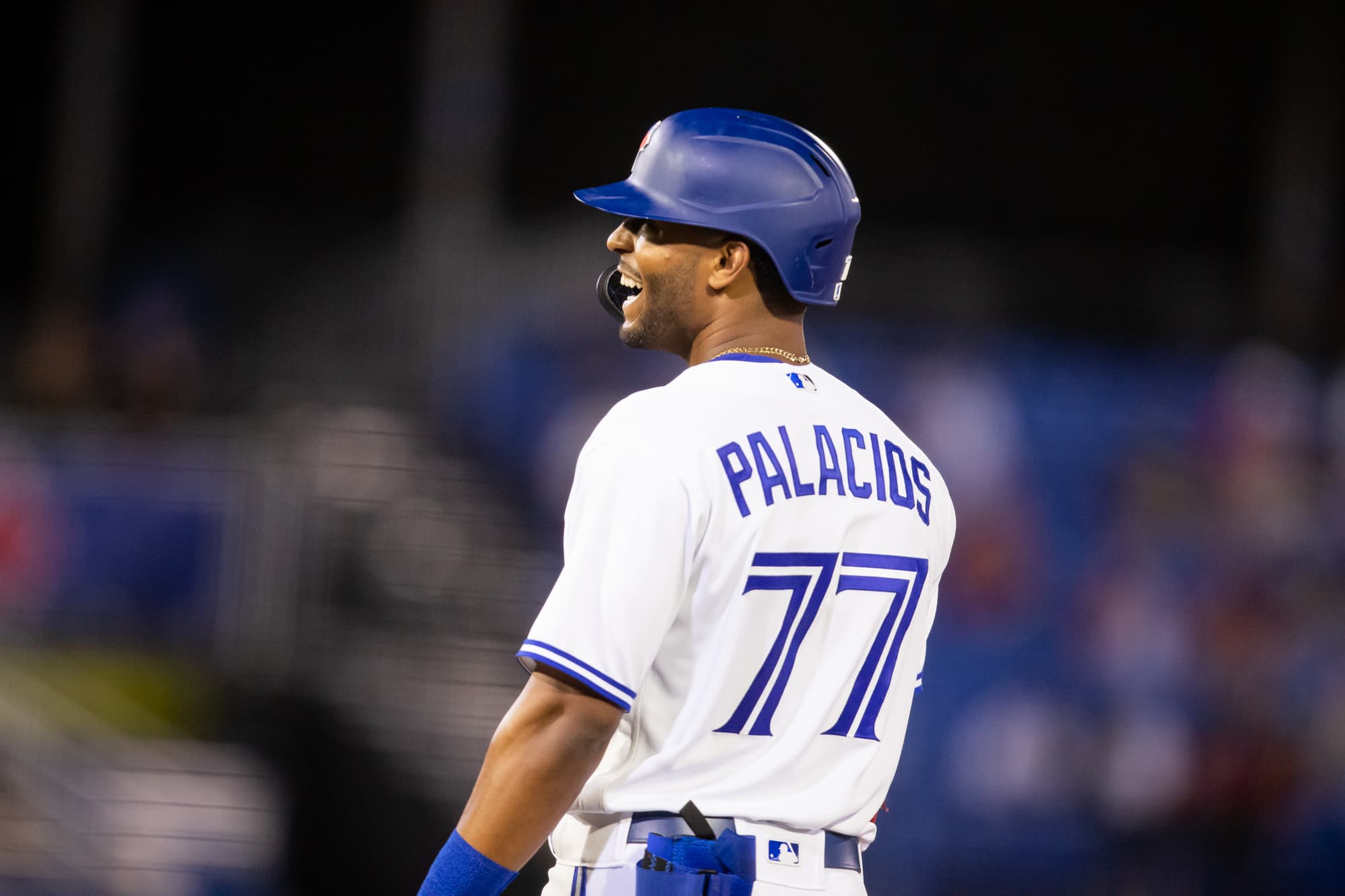 Photo credit:Mary Holt-USA TODAY Sports
On April 11th, the Blue Jays announced a series of moves prior to the series opening against the New York Yankees.
Let's just go through them quickly.
Danny Jansen placed on the 10-Day IL:
This sucks. Unlike in previous seasons, Danny Jansen started off hot in 2022. He leads the Blue Jays in homers and has three extra base hits in just seven at bats. According to Scott Mitchell, Jansen has a left oblique strain and will be out for at least 10 days.
Hopefully he returns to health soon.
The Jays select Tyler Heineman's contract, is available tonight:
Despite already having two catchers on the active roster, the Jays have called up the 30-year-old switch hitter. He's only had 62 plate appearances in the majors, but his work in the minors has been solid.
In Triple A last season, he slashed .264/.345/.655 with no homers in 151 plate appearances. It's safe to presume that he is an emergency option if they desperately need it.
Furthermore, the fact that Heineman is off the roster likely means that Moreno will get the bulk of the starts with the Bisons.
Tayler Saucedo optioned to Buffalo:
This isn't a shocker. The 28-year-old lefty looked solid in Spring Training, but has been lit up in his 2.1 innings pitched for the Jays. His ERA currently sits at 15.43 and a FIP of 19.78. He also hasn't registered a strikeout and his fWAR sits at -0.4 already, which isn't good.
Hopefully a brief trip to the minors can help him find his game that he had in Spring Training.
The Blue Jays have recalled Anthony Kay, active tonight
In the only game he's started, he pitched 2.2 innings and walked four batters. This hasn't helped his ERA, which now sits at 10.13 with a FIP of 6.13. I don't know how much of Kay we'll be seeing.
The Jays DFA Josh Palacios:
Okay, this one caught me off guard. While I'm not incredibly high on the 26-year-old left handed outfielder, he was still a useful player to have in an emergency. While it's true that his role is filled by Ramiel Tapia and Bradley Zimmer, it's still odd to see the former #19th overall prospect on waivers.
Another reason why this is quite shocking to me is because he's had a pretty good start to the minor league season. In 24 plate appearances, he's slashing .238/.333/.857 with two homers and a respectable K% of 20.8%.
This leads me to believe that there is a possibility that he's getting traded for a reliever. However, this is just pure speculation on my behalf. Either way, placing Palacios on waivers is quite the shock. Hopefully he passes.
As always, you can follow me on Twitter @Brennan_L_D.
---