Kevin Gausman describes poor performace versus Red Sox as 'unacceptable'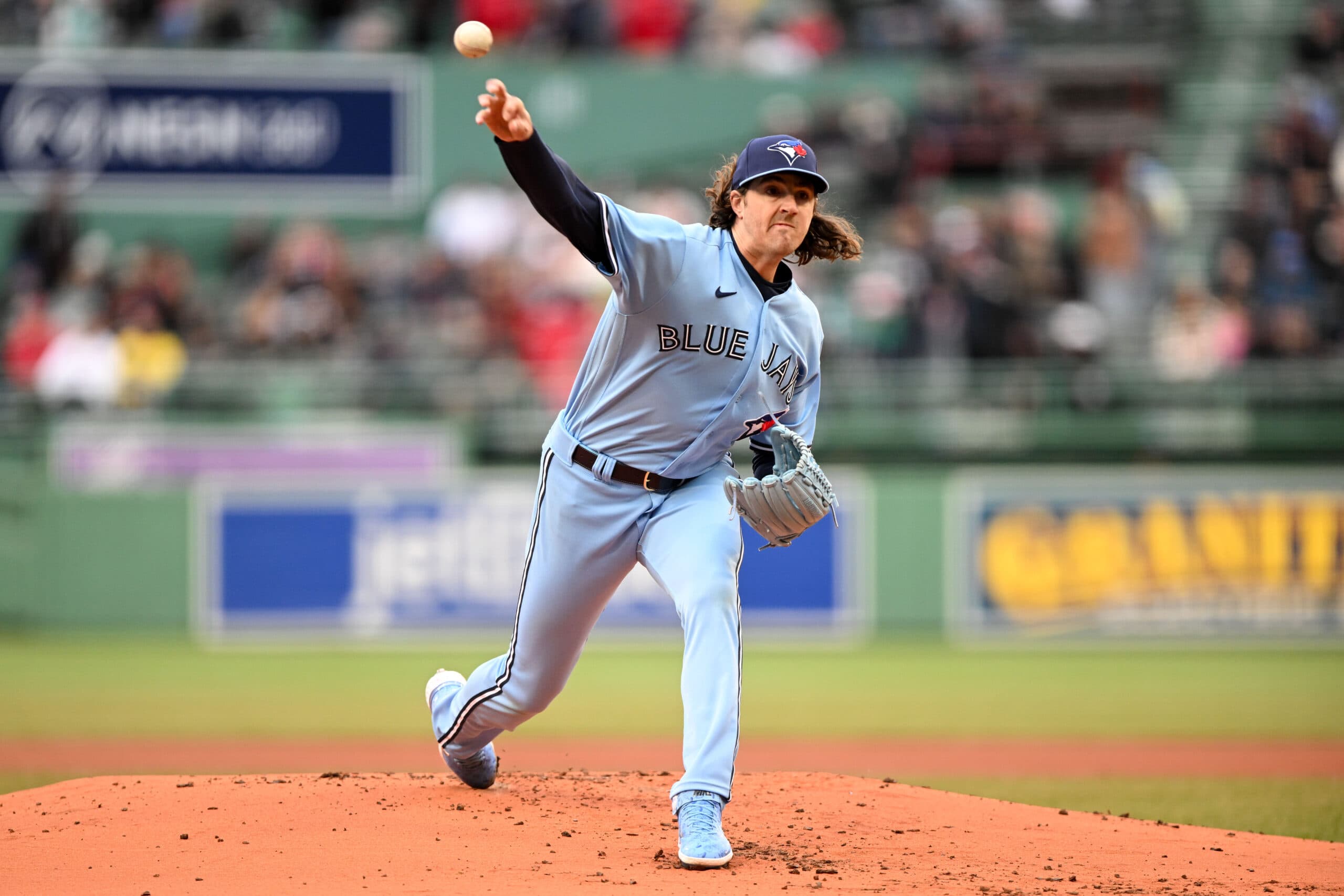 Photo credit:Brian Fluharty-USA TODAY Sports
The Toronto Blue Jays' recent road trip to Fenway Park probably couldn't have been any uglier, ending in a four-game sweep, extending the club's losing streak to five straight.
Thursday night's finale was no exception to that, which saw the Boston Red Sox complete the sweep with an 11-5 blowout victory, a game that featured early-season Cy Young candidate Kevin Gausman. But the 32-year-old was far from his best during a cold and miserable night in Boston.
After striking out former Blue Jay Raimel Tapia in the first inning, Masataka Yoshida jumped on a first-pitch 91.5-m.p.h. four-seamer from Gausman, sending it 400 feet into the bullpen in centre field to put the Red Sox ahead 1-0. He ultimately escaped without surrendering any additional damage, but not before throwing 25 pitches.
The rest of his outing proved just as frustrating, though, as Boston's lineup put together quality at-bat after quality at-bat and chased him from the game after allowing eight runs on 10 hits and one walk over 3.1 innings. And he was none-too-pleased about his poor outing afterwards, either.
"On my part, just unacceptable,"
Gausman said post-game on Thursday
. "Ten hits for me in three-and-a-third is too many. You've got to give credit where credit's due. They came out swinging and in that second inning I just couldn't make an adjustment."
Gausman found himself working behind all night as he threw first-pitch balls to 11 of his 21 batters faced, inflating his pitch count to 88 at the time of his departure. Part of that was also Boston's game plan of staying calm at the plate, swinging at just 40 of his 88 pitches.
Red Sox hitters swung at the right-hander's fastball just half the time, swinging and missing only once. They also offered at just 14 of the 34 splitters he threw, generating a measly six whiffs – 14 fewer than during his previous start against the Seattle Mariners.
It came down to execution in the end, which Gausman struggled with throughout the contest.
"I was kind of all over the place with my fastball and I think they sensed that," Gausman said. "And so, I got in bad counts and threw some pretty bad splits in bad counts. And those were a lot of the hits that I gave up. But even when I got in good counts, just not good enough pitches. Just couldn't really put anybody away today. But I've got to give credit to them. They did a good job of battling."
As you can see below, Gausman's four-seamer was sporadic all game, with several fastballs finishing over the heart of the plate, leading to its 97.9 m.p.h. average exit velocity against.
Thursday's outing was supposed to halt the Blue Jays' losing ways. Instead, it saw Gausman allow eight runs in a game for the first time since May 29, 2019 – where he surrendered eight runs on eight hits and two walks in the first inning with the Atlanta Braves. That was also the same season he was waived mid-season before being non-tendered over the off-season.
But Gausman is a completely different pitcher now. And luckily for the Blue Jays, this is only the second time all season that he's been tagged for more than three runs. With how much their pitching staff has struggled recently, getting back on track his next time out will be crucial for the front-line starter.
Since his next start comes against a Philadelphia Phillies lineup that entered Friday with the third-highest chase rate (34.7 per cent) and tied for the ninth-highest strikeout rate (24.2 per cent), chances are he'll be far more satisfied with the results at Citizens Bank Park next week.
---