Kevin Gausman pitched a quality start, Blue Jays fail to capitalize on their 10 walks, as Toronto falls 4-1 to the Cardinals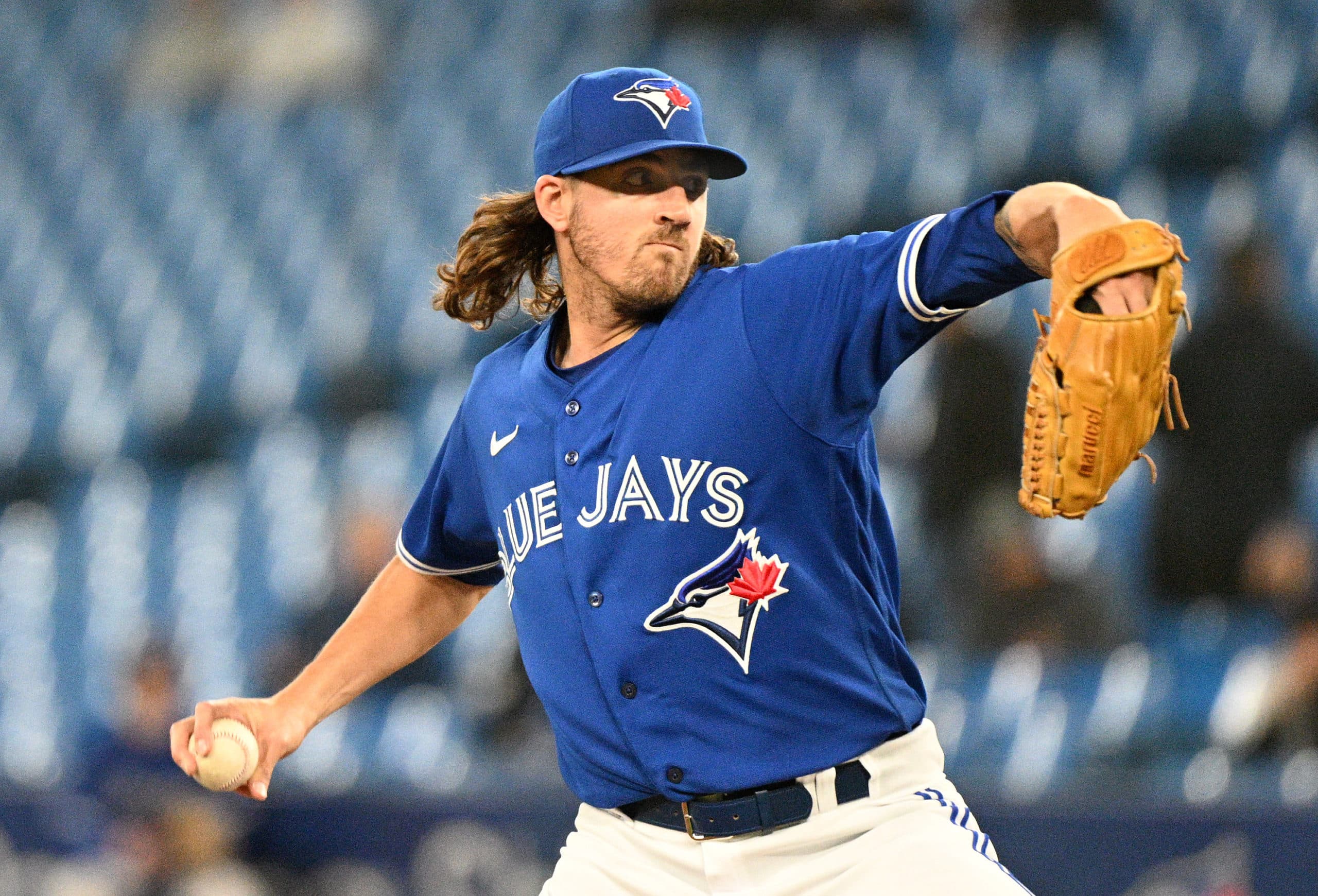 Photo credit:Dan Hamilton-USA TODAY Sports
Well, that game was especially brutal.
The Blue Jays lost 4-1 to the St. Louis Cardinals on Saturday afternoon, but the score wasn't particularly brutal. It was because the Blue Jays probably should have won that game. Let's look at today's player of the game, as well as things worth mentioning.
Blue Jays Nation's player of the game: Kevin Gausman
While Gausman technically allowed three runs, none were earned. On top of that, he struck out seven batters, while allowing just one walk.
Gausman's splitter is his best pitch, but his other two pitches aren't talked about enough. His fastball, which averages in the mid-90s generated 4 whiffs (30 total swings), while his slider generated three whiffs on four total swings.
In total, Gausman had 10 swings and misses, which was a game-high.
Things worth mentioning:
The Blue Jays couldn't
capitalize on walks, which in the end sunk them. Despite reaching base seven different times in the first three innings (six walks, one hit batter), the Jays only registered three hits all game, being no-hit until the seventh. Saturday afternoon was a far cry from their 19 hits and going 5-16 with runners in scoring position on Thursday.
Matt Chapman
made an uncharacteristic error that eventually sunk the Blue Jays. He struggled to transfer the ball from his glove to his hand and then rushed the throw to first base. On the next play, he attempted to throw his glove at the ball on a ground ball down the left field line. Check that out in the clip below.
Vladimir Guerrero Jr.
accounted for three of the ten Blue Jays walks. He also managed to score their only run on a wild pitch. Down 4-1 in the top of the ninth, Guerrero Jr. had an opportunity to tie the game with runners on the corners with two outs. Sadly, he was fooled by a nasty Ryan Helsley slider.
Kevin Kiermaier
accounted for two of the three Toronto Blue Jays hits on Saturday afternoon. Both were singles, with the first one breaking up the combined no-hit bid. His batting average currently sits at .444 and has four hits on the season.
Adam Cimber
has looked good in the early season. In his first game, he pitched a scoreless inning, allowing just a walk. On Saturday afternoon's game, he pitched a perfect inning while generating two whiffs. He's been nails for the Blue Jays since they acquired him in 2021.
The Blue Jays return to action against the Cardinals in the rubber match on Sunday afternoon at 2:15 PM. They'll have Chris Bassitt on the mound, making his Blue Jays debut. They'll then fly to the opposite end of Missouri to play the Kansas City Royals in a four-game set.
As always, you can follow me on Twitter and Instagram @Brennan_L_D.
---