Kevin Gausman won't start in Blue Jays' upcoming series with the San Diego Padres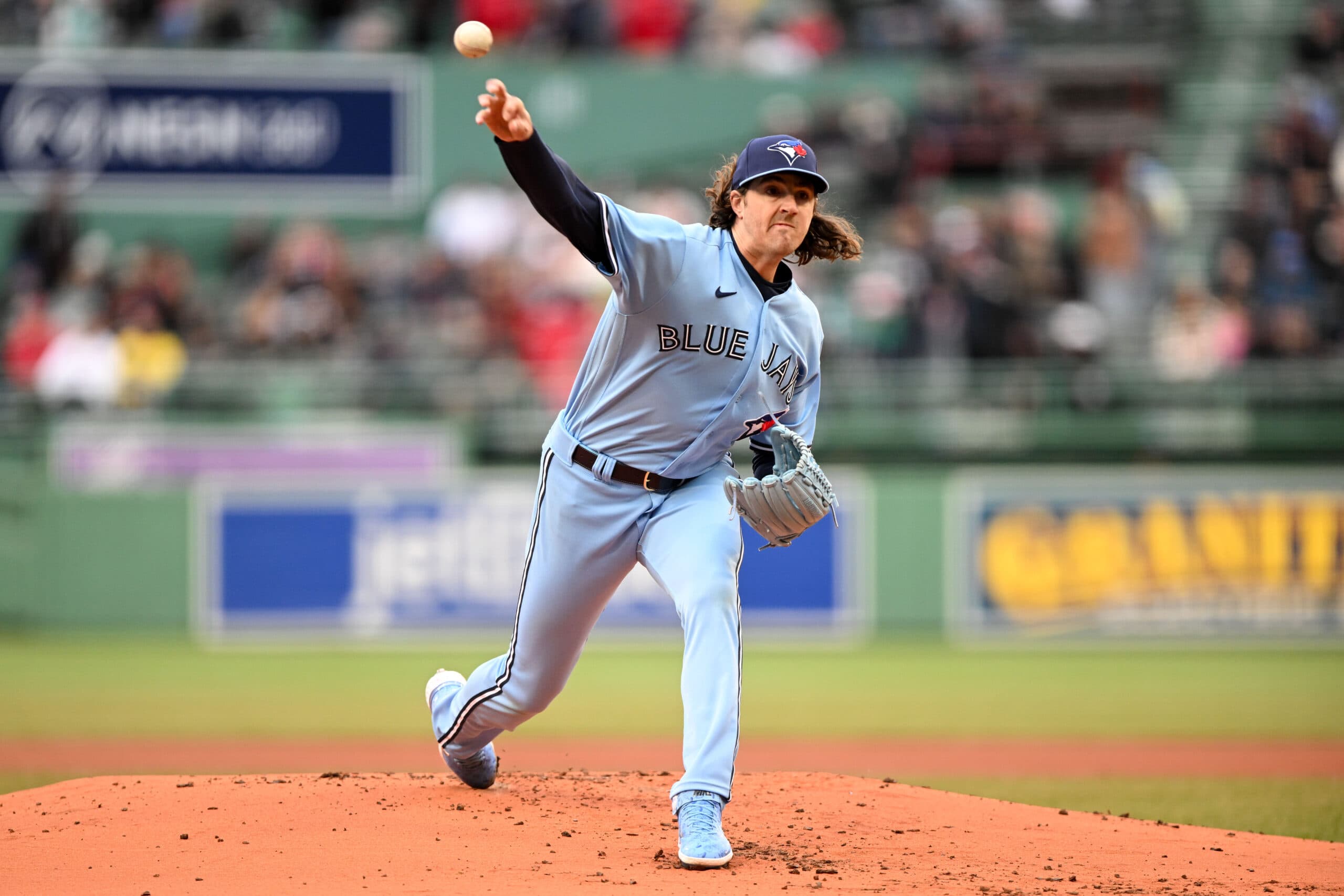 Photo credit:Brian Fluharty-USA TODAY Sports
Toronto Blue Jays manager John Schneider announced the team's three starters for their upcoming series with the San Diego Padres.
Alek Manoah will start the first game on Tuesday, José Berríos will take the mound for the second game on Wednesday, and then Chris Bassitt will go in the finale on Thursday. The Padres, meanwhile, are expected to counter with Joe Musgrove, Yu Darvish, and Blake Snell.
Coming out of the All-Star break, the Blue Jays planned to have the order of their starting rotation be Berríos, Kevin Gausman, Yusei Kikuchi, Bassitt, and then Manoah, but an injury to the team's ace has resulted in plans having to change.
Gausman was scratched from his start against the Arizona Diamondbacks on Saturday because he's dealing with left-side soreness and Bassitt started in his place. The team has Gausman listed as day-to-day and he isn't expected to have to spend any time on the Injured List.
Having a day off on Monday means the Blue Jays don't need somebody to come up and fill Gausman's spot for now. Kikuchi went in the finale on Sunday as planned and now Manoah will be moved up one day to kick off the San Diego series while Berríos will be on regular rest when he starts on Wednesday.
Gausman was selected to pitch for the American League in the All-Star Game in Seattle last weekend but he opted out so that he could get some rest. The 32-year-old posted a 3.03 ERA for the Blue Jays in the first half of the season and he leads the AL with 153 strikeouts. He's already thrown 115 2/3 innings and is on pace to shatter his career-high of 192 innings thrown in a single season.
---