Kevin Kiermaier placed on the 10-day injured list, Nathan Lukes recalled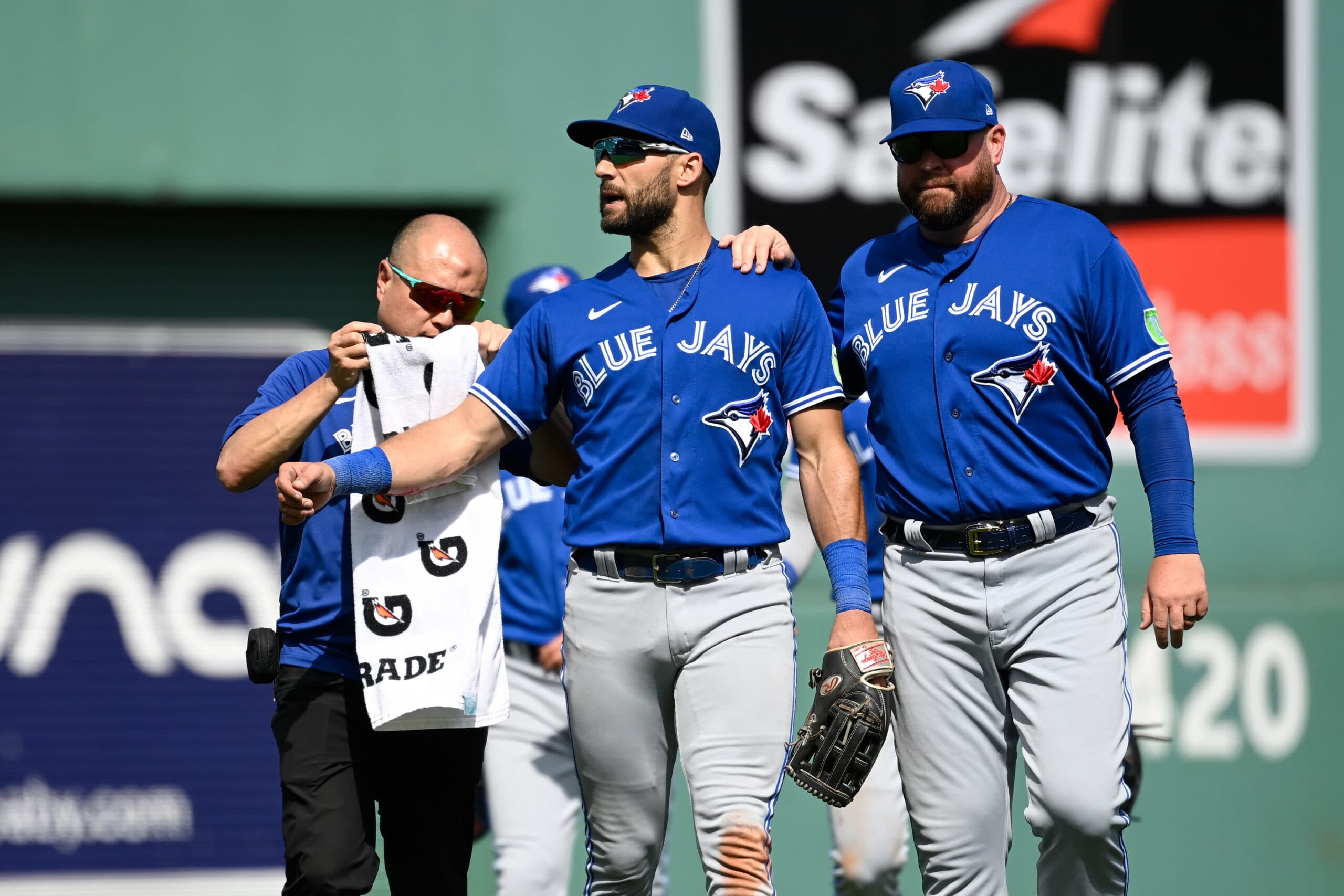 Photo credit:Eric Canha/USA Today
That's not what you like to see.
On Tuesday afternoon, the Blue Jays announced that Kevin Kiermaier has landed on the 10-day injured list, with Nathan Lukes getting the call-up.
If you can recall, Kiermaier attempted to make a catch along the wall at Fenway Park, and ran up against the "cheese grater". This gave him a deep gash on his right elbow that required eight stitches. Kiermaier, being the absolute champ he is, made the catch and nearly doubled up the runner on first, but had to leave the game.
Kiermaier has been a revelation for the Blue Jays this season, as he's slashing .274/.336/.415 with five homers in 299 plate appearances for a 109 wRC+, which would be his third highest mark with a minimum of 300 plate appearances.
Not just that, but Kiermaier is the clear front runner for the American League Gold Glove in centre field, as he has a 13 Defensive Runs Saved and an 8 Outs Above Average, but more on that tomorrow.
Lukes hasn't gotten much of a chance with the Blue Jays this season, but he is tearing up Triple-A Buffalo. He's slashing .333/.414/.564 with five homers in 133 plate appearances for a 142 wRC+.
The 29-year-old outfielder may be designated for assignment when Chad Green returns, and I wouldn't be expecting the Blue Jays to keep him, as he's just a solid hitter. He accuracy when throwing his glove, leaves some to be desired though.
Either way, let's just hope this is a short stint for Kiermaier, as he's been incredibly valuable for the Blue Jays in 2023.
---
As always, you can follow me on Twitter, Instagram, and Threads @Brennan_L_D.
---