Kevin Kiermaier talks about free agency, playing on turf, and possibly joining the Yankees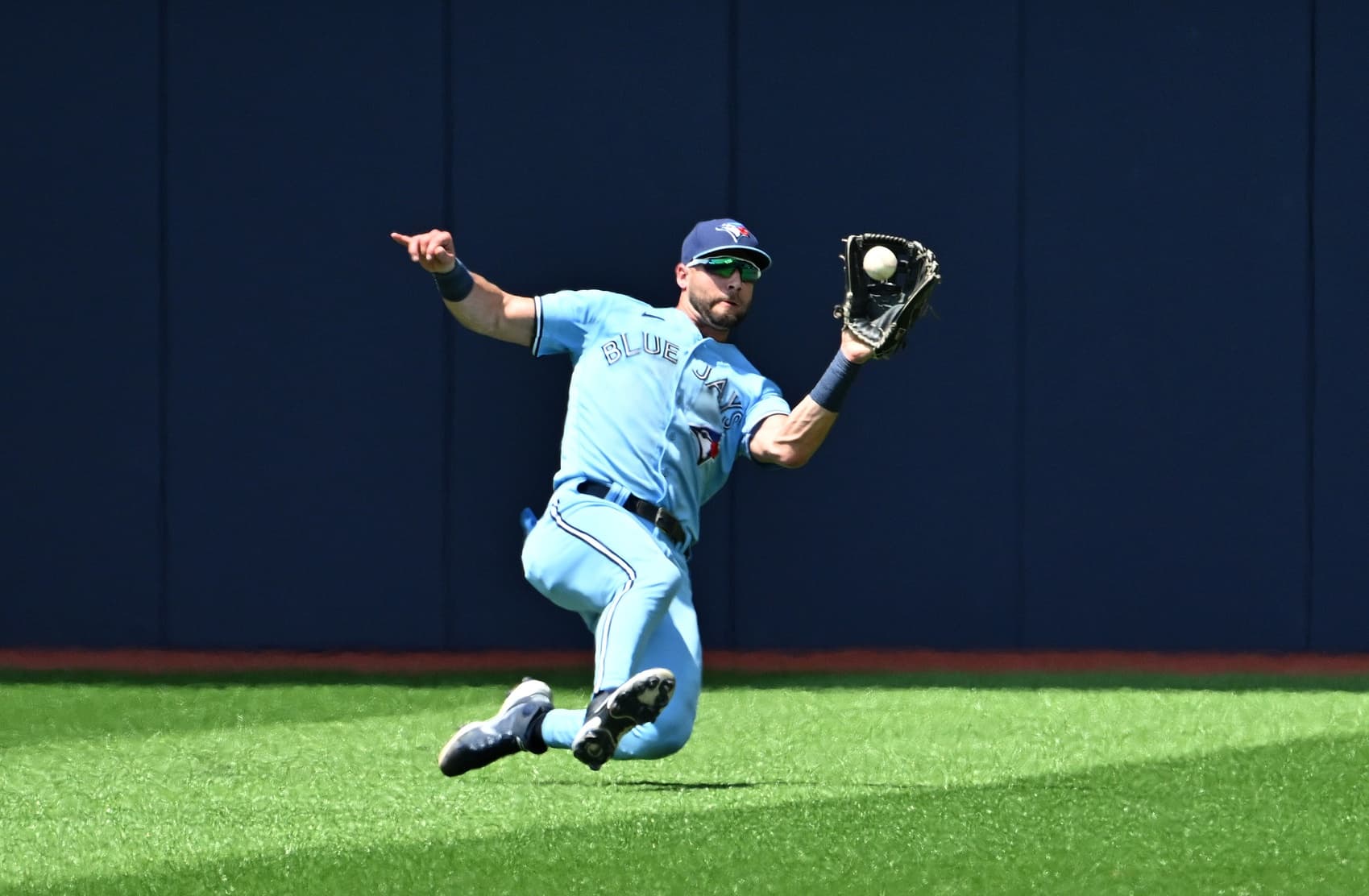 Photo credit:© Dan Hamilton-USA TODAY Sports
As the Blue Jays wrapped things up in the Bronx on Thursday, there are some rather odd distracting talks floating around baseball media. Blue Jays outfielder Kevin Kiermaier was asked by New York media about free agency which sparked some discussion about other American League East possibilities.
In the midst of a crucial finishing schedule stretch for the Toronto Blue Jays, the New York Post piggy-backed the news about Kiermaier being willing to put on a Yankees jersey for the ability to play on grass again. Kiermaier started his American League East stint with the Tampa Bay Rays and continued on the turf all the way to Toronto. Fenway Park was also mentioned in the conversation.
Kiermaier signed with the Blue Jays in December of 2022, while Toronto was on a mission to beef up the outfield defence and bring some speed to the basepaths. He signed a one-year deal worth $9M and is set to be a free agent at the end of the year.
This season may arguably be one of his best seasons yet career-wise. So far this season he's reached his highest batting average, sitting at .270 with a few weeks left in the regular season. He has 93 hits in 345 at-bats with eight home runs, 35 RBIs, scoring 55 times. He's stolen 13 bases while putting up a .327 on-base percentage.
Will the Yankees consider it? I can bet his talents would definitely suit their current situation. The dumping of Harrison Bader was tragic but apparently necessary to Yankees General Manager Brian Cashman. Aside from a failure of a season, the Yankees suffered one of the most unfortunate baseball events this season, losing their top prospect Jasson Dominguez, who underwent Tommy John Surgery and may be out for a long time. He was projected to be the starting centerfielder for New York in 2024. A veteran player like Kevin Kiermaier who has played in a lot of big games in his career might be the guy to fill such a role.
---