Kevin Smith has worked himself into the "CALL HIM UP" conversation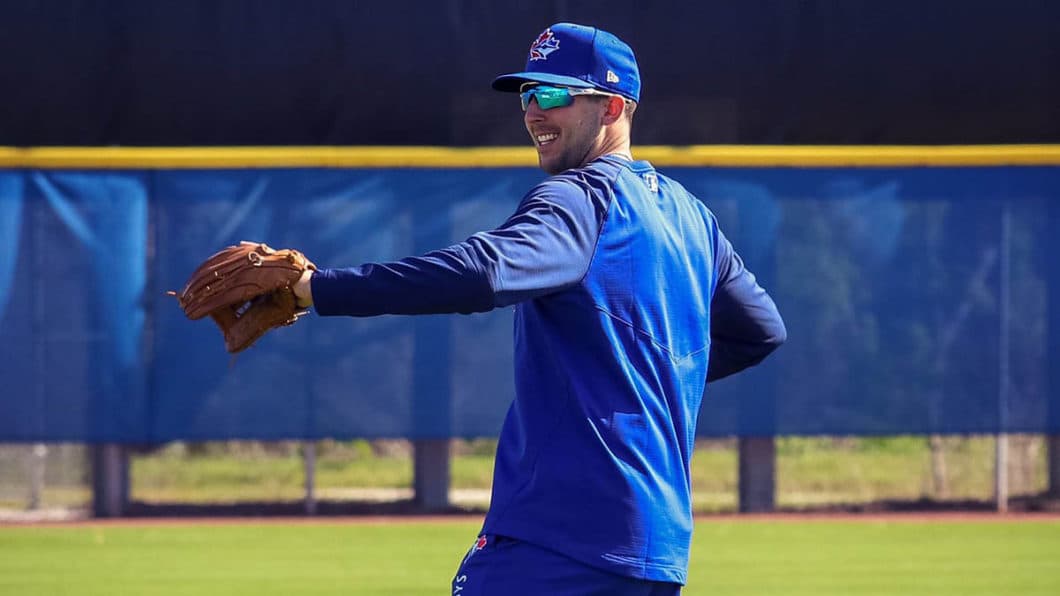 Kevin Smith is the Blue Jays No. 28 rated prospect, however, he's mashing his way to a call-up.
In this blog, I'll be giving the reader an overview of his minor-league career before playing in Triple-A, how he's doing this season, where he fits into this current Blue Jays lineup and what happens beyond 2021.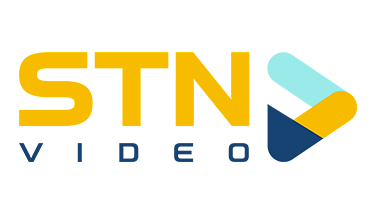 The beginning…
Looking back at Pipeline's 2018 report, Kevin Smith was ranked No. 6 in the Blue Jays organization. After being drafted in the fourth round of the 2017 draft, he played rookie ball and had a K% of 24.7, along with an average of .271 and an OBP of .312. His wRC+ was an average of 104.
Smith started the 2018 season in Low-A. For context, Smith has always been known for his arm and fielding, but 2018 was the first year he showed promise with the bat. He played 46 games for the Lansing Lugnuts amassing a wRC+ of 190. He had a batting average of .355 with seven home runs and 12 stolen bases. His K% in low A was a very good, albeit, unsustainable 16.2%. Furthermore, his BABIP showed that he was pretty lucky as it was .397.
Nonetheless, this earned him a promotion to Toronto's High-A affiliate, the Dunedin Blue Jays. He continued his good season while cooling off a tad at the new level. In 83 games played for the Baby Jays, he hit for a .274 average with an OBP of .332. His wRC+ was still above average at 127. He also hit 18 home runs in high A+ showing that he does have power. His BABIP decreased to .319 while his K% increased back to what would be considered his average at 23.7%.
Then came 2019 and, oh boy, was this ever a year that he struggled. He started this season with the New Hampshire Fisher Cats. His offence dropped heavily as well as his prospect stock, dropping all the way to 13th in the 2019 Pipeline list. Smith had a wRC+ of a below-average 93, hit for only a .209 with an OBP of .263. Worst of all, however, he struck out 32.3% of the time or 151 times in 116 games. He hit 19 home runs at this level, but his stock dropped massively.
Pipeline scouts prospects based on the "five tools of baseball": hitting, power, running, arm and fielding. It's based on a 20-80 scale with 80 being the highest. When Smith was rated highest as a prospect in 2018, his scouting grade reads as follows: 55 Hitting, 50 Power, 50 Run, 50 Arm, 55 Field for an overall of 50.
Two years later, Smith was the Jays' 20th overall prospect. His scouting grades read 40 Hit, 50 Power, 50 Run, 60 Arm and 55 Field, for an overall value of 40. That's a fringe MLB player. He was once touted as one of the most promising prospects for the Jays and two seasons later, he may not even make it into the MLB.
To get back to his 2018 form, Smith will start with his plate approach and work on finding better pitches to hit. There's some good uppercut to Smith's swing and his power has the potential to be an above-average tool at the next level, so making consistent contact and limiting those empty at-bats will be key. Smith has a unique profile because, on top of his power, he's also a good runner and has one of the best infield throwing arms in the organization. A very reliable defender, the Blue Jays fully trust Smith at shortstop, second base and third base due to his physical talent and high baseball IQ.
Smith for the Thunder-Bisons…
I wouldn't be writing this article if Smith didn't re-emerge as a prospect. In Triple-A this season, Smith has hit for a .286 average with an OBP of .396. In every level other than low A, his OPS ranged from .666-.799, however, Smith's OPS this season is his best OPS season since low A's 1.046. This season he's hit 10 home runs in 159 plate appearances leading to an OPS of .998.
He's done this before and regressed, why do I think he deserves a spot on the 26 man roster? Well firstly, he walks more than any other season. Coming into this season, his highest BB% was during his Low A tenure where he walked 8.3% of the time. He has nearly doubled it this season as his BB% this season is a very good 14.5%. Furthermore, his K% has regressed to normalcy, only striking out 23.9% of the time.
His OPS is based on the fact he walks more often. In his low A stint, his slugging was .639, which is very good. Even his OBP was .407, however, that was based on the fact his batting average was an unsustainable .355. Furthermore, I mentioned earlier that his BABIP was .397, which is incredibly high. That season was more luck than anything.
When it comes to this season, he's walking more even though his average isn't at the levels it was during the 2018 stint in Lansing. An average of .286 is nothing to scoff at, especially since he faces pitchers that have pitched in the major leagues, but it's lower because his BABIP(.326) is much lower. 
I asked Buffalo Bisons play-by-play broadcaster, Gregg Caserta, what Kevin Smith is doing differently…
"I think with him it's just pitch selection and knowing the situation. He really hasn't been falling behind in counts and the deeper he gets, the more dangerous he's been because he hasn't been chasing or giving away ABs." He followed with "Look at the ABs that end in hits, usually he's deep/ahead."
A good example is his three-run home run on June 20th. Smith was down 1-2 in the count. He worked his way up to 3-2 count and smashed a dinger to put his team up by 5.
With a full count, Smith has 16 plate appearances, walking 8 times, with three hits. His average with a full count is .375 with an OPS of 1.813. When Smith is ahead of counts (54 PA), he has a .323 average, 23 walks and only 3 strikeouts. Quite frankly, unless he's in an 0-2 count, Smith has a chance of having a productive at-bat.
With runners in scoring position, Smith is hitting .343 and has an OBP of .510 in 49 PA. He's struck out 10 times while he's walked 12 times. It gets even crazier with RISP with two outs. In 23 PA, he's hitting .375 with an OBP of .565. Furthermore, he's walked 7 times while only striking out 5 times. 
With RISP with two outs, it seems to me he shortens his swing as he only has 3 XBH out of his 6 hits. On top of that, his seven walks tells me he's being selective with pitches. I think he's ready.
Where he fits in the Jays lineup…
If you noticed, I didn't really say anything about his defence. Smith has always been touted as a very good defender. Even when his hitting struggled, scouts rated his fielding a 55 and arm a 60. At the very least, Smith would be a good utility player. At best, he could start at 3B for the rest of the season if the Jays don't make any trades.
Next to the bullpen, the biggest issue the Jays face is a productive third baseman that can hit. While Biggio has been better, he shouldn't ever play 3B again. Espinal gives you fantastic defence, but he can't hit that well. Panik is Panik.
Tellez, Panik and Davis are all expendable at this point and with Smith hitting so well, he's deserving of a call-up, just like Manoah was.
Here are my ideal starters at each position:
You may be asking yourself where Gurriel and Biggio are? Well, my dear reader, this is where we divert from Smith for a brief moment.
Gurriel isn't great on the field. There's still hope for him, however as it stands right now, if you want to be a contender, he cannot play every game in left field. This doesn't mean that he does get to bat as I purpose that he and Biggio platoon as the DH. Facing a lefty? Great, Gurriel is the DH. Facing a righty? Biggio, you're up.
What about Biggio? As it stands, Biggio has played RF, 3B and 2B this season. He's also played 1B, CF and LF. If Smith comes up (or the FO trades for a 3B), Biggio would become the super-utility player. He'd play in the field quite often as Montoyo does give his players rest days. Does Semien need a break? Great, hop at 2B for a game. Grichuk and Hernandez under the weather? Time to play Biggio in RF and Gurriel at LF. 
Whenever I've said I wish Biggio played as the 10th man, this is what I meant. I want him to be a better version of Brock Holt.
To round off the bench, you have either Jansen or McGuire as the backup catcher. I'd prefer Reese as I think he's better defensively and his bat has been better, but I can see him getting traded for 'pen pieces. As much as I wish the trade would happen, I don't know how likely it is that Jansen gets packaged for German Marquez. Espinal would be your pinch runner (or Biggio) and also a defensive replacement as the utility infielder.
Smith fills a need that the Jays desperately need to fix if they would like to contend. If they don't make trades, I believe Smith will be good enough to play defensively at 3B while maybe contributing with the bat.
Beyond 2021…
It's possible that the Jays go for a star like Kris Bryant in the off-season or perhaps even trade for somebody like Eduardo Escobar before the deadline. In the case that they look to improve this position through trade, it is likely that Smith gets packaged for a starter or traded straight up for a good 'pen piece. Perhaps he is even traded in a package for the hypothetical 3B.
Even if he's called up and survives being traded, both Martin and Groshans are on the way within a year or two, so that means that Smith would likely lose his spot.
I don't believe he is a long-term option at 3B. However, I think right now his bat and defence warrant him to be starting games at the position in the big leagues. Calling him up allows for Biggio to move into the super-utility role, which is what he's best suited for. If he were called up and plays well, this could also raise his trade stock if the Jays wish to go down that path in the off-season.
Either way, I believe calling Kevin Smith up while dropping Tellez and Panik helps the team more than it hurts. Optioning Tellez may look like it means losing your backup 1B, however, both Gurriel and Biggio could fill that role. 
Let me know what you think on twitter @Brennan_L_D. Thanks again to Gregg Caserta. Give him a follow @Gregg_Caserta on twitter, he's awesome.