Late-game rally comes up short, Blue Jays fall back in playoff race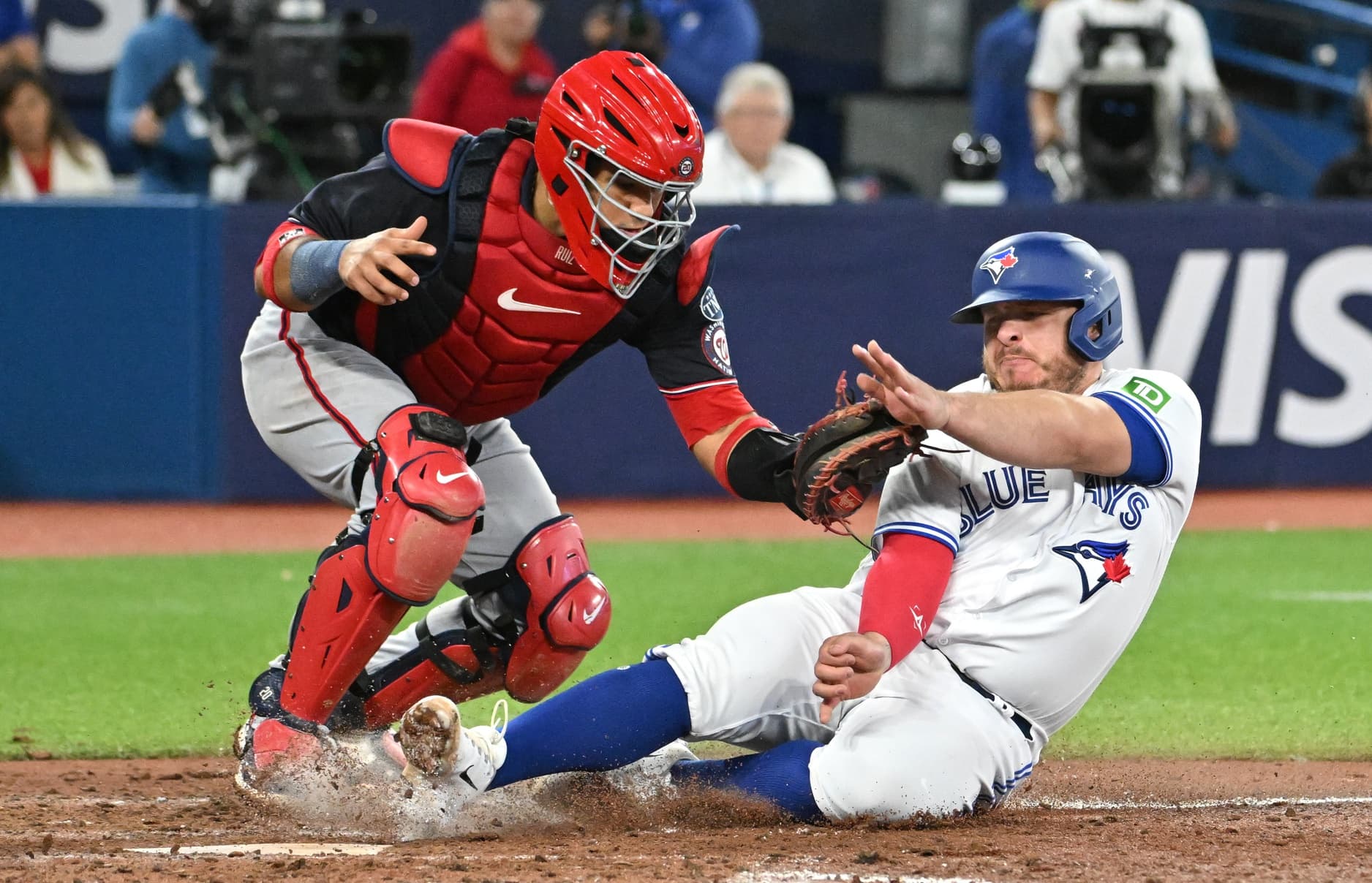 Photo credit:© Dan Hamilton-USA TODAY Sports
That was a painful one.
The Blue Jays rallied late but came up short in a 5-4 loss to the Washington Nationals. There was a managerial decision made in the eighth inning that might have cost the team a tie game in the ninth.
Things worth mentioning…
Much like his last outing in Baltimore against the Orioles, José Berríos looked at times like he was cruising before he was tagged by the long ball. Berríos allowed a two-run homer to Carter Kieboom in the second inning and then Kibert Ruiz launched a three-run bomb off of him in the fifth. It was the second consecutive start that Berríos allowed five runs over six innings pitched. He also only struck out two batters.
Davis Schneider continued his hot streak and dragged the Blue Jays back into the game. Schneider hit a solo home run in the third inning to cut Washington's lead to 2-1 and he hit an RBI double in the seventh to make the score 5-2.
The bottom of the eighth inning featured a puzzling managerial decision from John Schneider. Alejandro Kirk doubled and moved over to third base on a wild pitch. Schneider didn't bring in a pinch-runner for Kirk and he was thrown out in an inning-ending play at the plate.
That run wound up being an important one because the Blue Jays were able to tack on one more in the ninth before losing 5-4. They got the bases loaded with nobody out but the only run that came across was when Vladimir Guerrero Jr. grounded out to the third base and beat out the double play.
This was an unfortunate loss for the Blue Jays because both the Houston Astros and Texas Rangers won their games, so Toronto is now three-and-a-half games out of the final wild card spot in the American League.
---