Looking back at Ross Atkins' history as a buyer at the trade deadline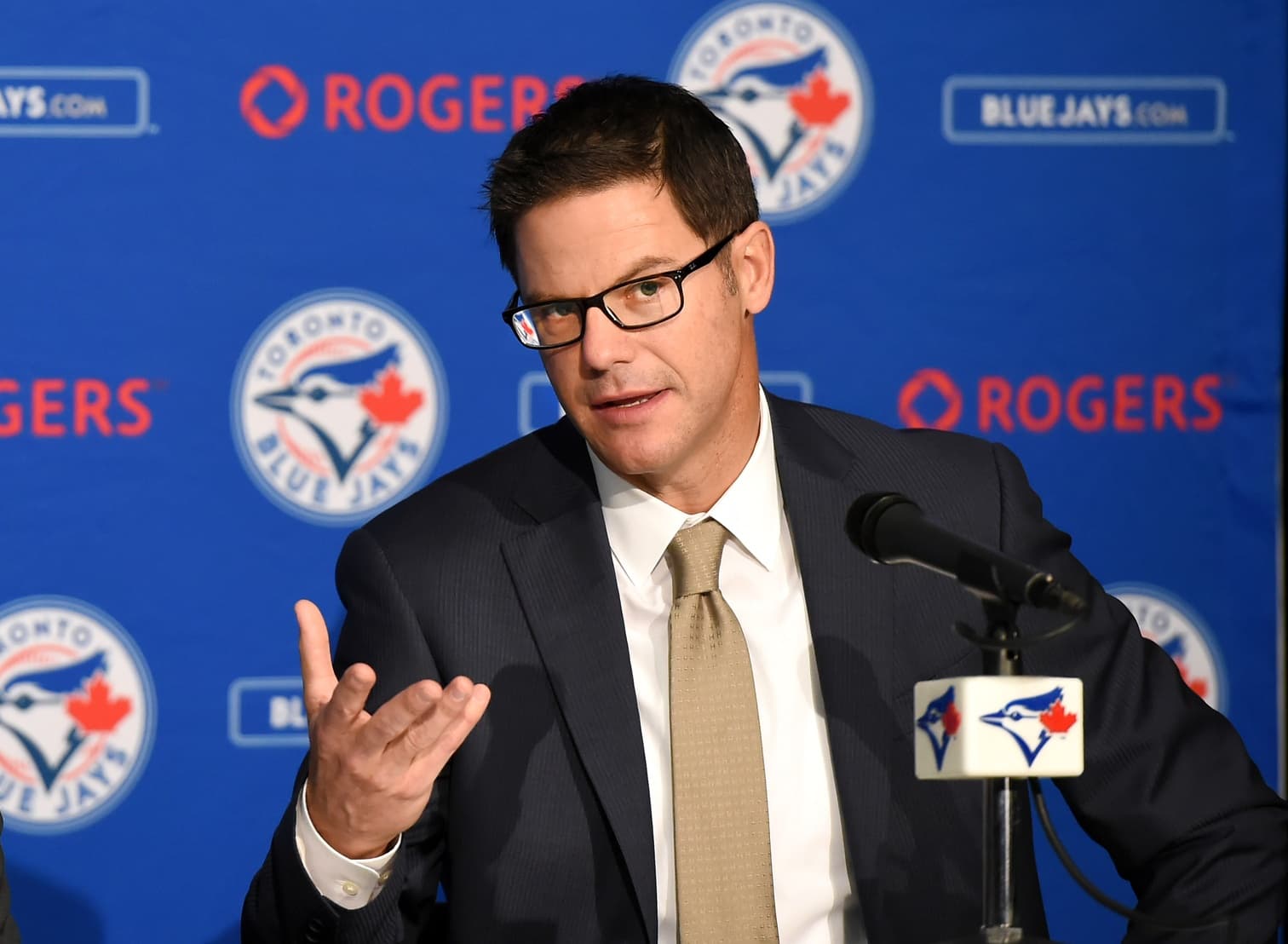 Photo credit:Dan Hamilton-USA TODAY Sports
Death, taxes, and good teams being buyers.
Those are the three things guaranteed in life. The Blue Jays since their World Series wins in 1992 and 1993, to put it mildly, have not been good. However, the Blue Jays have had three playoff appearances in the past six seasons with another more potentially on the way. This young Blue Jays team is just a few steps away from being a contender, barring a starting pitcher and a power-hitting third baseman.
While speculating which moves they will make is fun, this blog will discuss how Ross Atkins and Mark Shapiro handle trade deadlines in buyer situations. This current management has made the playoffs twice since taking the reins in late 2015.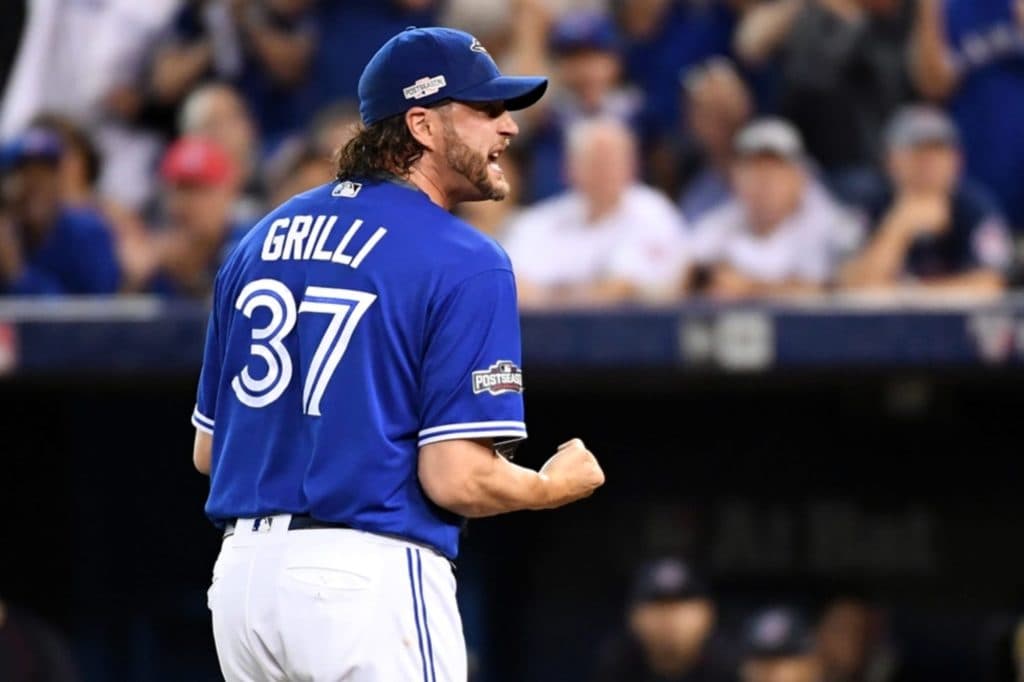 2016
2016 was a weird year, not just for a newly graduated high schooler like myself, but also for this Blue Jays team. While he left in the off-season, the makeup of the 2016 Blue Jays team belonged to Alex Anthopoulos. This isn't to say that Atkins and Shapiro hadn't brought in players. An important move before the 2016 season came in the form of J.A Happ, a somewhat surprisingly good replacement for the departing David Price. This is when I and maybe a few other Jays fans noticed that they sign or trade for small yet impactful players. This is a trend that has continued with the trading of Steven Matz along with other deals I will get to.
The first trade involved moving Anthopoulos' 2015 acquisition of Ben Revere. He was moved to the Nationals for Drew Storen. He was DFA'ed in June the same year. The first major trade came in May where they dealt Sean Ratcliffe for the 2016 set up man, Jason Grilli, as well as for cash. Like a fine wine, Grilli aged well, putting up a 3.64 ERA and becoming a key pen piece. In retrospect, this trade in 2021 is a nothing trade, but in 2016, wow, was this ever a steal.
Remember that Drew Storen fella? He wasn't released, in fact, he was traded for
another
key pen piece in Joaquin Benoit. This man put up one earned run over 23.2 IP for an 0.38 ERA. Benoit was the 7th inning man until he tore his calf muscle a few games before the wildcard game. Did he tear it by pitching? Nope. He ran out of the bullpen after Justin Smoak got hit. What could have been?
The same day, they traded Hansel Rodriguez, a career minor leaguer to the San Diego Padre for Melvin Upton Jr. Sadly, Upton was past his prime at this point and hit below the Mendoza Line. Quite frankly, it was a nothing trade.
There were a few more unimportant trades. They traded Jesse Chavez for Mike Bolsinger, moved Guadalupe Chavez for Scott Feldman and moved on from the ambidextrous pitcher Pat Venditte for a PTBNL; however, sandwiched between the Feldman trade and the moving of Venditte came Atkins' masterclass.
On the first of August, the Toronto Blue Jays traded Drew Hutchison to the Pittsburgh Pirates for Francisco Liriano, Harold Ramirez and Reese McGuire, who at the time, was a top prospect. After putting up a horrid 5.46 ERA for the Pirates, Liriano dropped that to a 2.92 ERA for the Blue Jays. This isn't to mention that he was also traded for Jose Bautista reincarnate, Teoscar Hernandez. This trade, along with the Hernandez trade in 2017 in my opinion, is Atkins and Shapiro's Mona Lisa.
The last trade in 2016 occurred a day after my 18th birthday, August 26th. This was a small trade that deserves mention nonetheless. The Blue Jays traded left-handed pitcher Colton Turner for everyone's favourite catcher, Dioner Navarro. Small but meaningful. After Bauer starts bleeding from his finger because of a drone, you notice that the Jays will falter in the American League Championship Series, and you fall into a four-year coma.
2020
You just woke up from a coma, you notice that Shapiro and Atkins are still in charge, but the roster is different. Gone are the icons of the Anthopoulos era, Bautista, Encarnacion, Donaldson, gone. They have been replaced with this guy named "Vladimir Guerrero Jr." and you wonder to yourself if he is related to the legend Vlad Guerrero. Bichette and Biggio? "Am I in the late 90s?" you ask yourself.
You hop online and get your answer, they've finished a rebuild, and what's more, they actually look good and have made the playoffs. Why are there 8 teams in each league and why are there no fans?" you wonder. At least this season they have the prospect depth to sustain future success, unlike in Anthopoulous's era.
So what got them here, what was the big Tulowitzki trade of 2020?
Daniel Vogalbach was the first trade of the 2020 season where the Jays sent cash. Much like a lot of trades in 2016, this was a nothing trade as he was claimed off waivers less than a month later. 
The next trade was rather impactful as they traded Alberto Rodriguez to the Seattle Mariners for Taijuan Walker. Alberto, 20, is currently the 17th ranked prospect in the Seattle Mariners Top 30, according to Pipeline. However, what makes this hurt so much is the fact that Walker never pitched in the playoffs and signed with the New York Mets in the 2021 off-season. This by no means is an overpayment, but they didn't use Walker to his full potential either. I have supported this management since they took charge and will continue to do so, but this was not a good trade
Neither is acquiring Los Angeles Dodger Ross Stripling for Kendall Williams and Ryan Noda. In the Dodger system, Williams currently owns a 1.13 ERA in A ball. Stripling may continue to build off his last start, but even that is not worth the potential that Williams brings. To be direct, this is an overpayment and may very well look poor in 2-3 years.
However, the 2020 deadline wasn't all doom and gloom as the Blue Jays traded Travis Bergen for Robbie "Roie" Ray. Although Ray didn't have a great 2020 for Toronto, 2021 has been a different story. Ray has decreased his walks drastically (7.8BB/9 in 2020 to 2.5BB/9 this season) and has really come into his own as a No. 3 starter in the rotation. Here's to him continuing to grunt his way into the postseason.
Last, but not least, they traded for Jonathan Villar who played for Miami. After getting pinch-hit for in the top of the 7th in Game 1 in the postseason, Villar picked up his equipment and was never seen in a Blue Jays uniform. Villar was not impactful with a slash line of .188/.278/.481, furthermore, he only stole 3 bases. He didn't come as advertised, but it only cost the Blue Jays Griffin Conine, a 23-year-old playing for the Miami Marlins High-A team.
Wrap Up
While the Blue Jays have never been true contenders while Atkins and Shapiro have been in charge, that could change this deadline. With the addition of a third baseman such as Kris Bryant and/or a solidified second starter such as Max Scherzer, this team will become a favourite to at the very least win the division.
Not to burst your bubble, but that is very doubtful. Shapiro and Atkins have a plan, developing and promoting players from the inside. The first step was to accumulate prospects between 2017-2019. The phase which we are currently in, is graduating top prospects while signing all-star calibre players such as Hyun Jin Ryu, George Springer and Marcus Semien. Lastly, the last step which will occur either next year or the year after will be to finally contend for the World Series while also having the prospect capital to make moves and continue to promote worthy players.
If we've learned anything, it's that the Blue Jays management buy low on players who have succeeded in the past and turn them into gold for trades or roster construction. It's happened with Grichuk, Sogard, Ray and others. I wouldn't expect them to move high-end prospects for all-star players, at least this season.
The Jays may likely win the AL East, they may have a surprise run to the World Series, but it's highly unlikely for them to trade prospects for all-stars this season.
Thank you for reading. If I am wrong, you can rub it in my face on Twitter @Brennan_L_D when the Blue Jays announce Bryant and Scherzer and win the World Series.