Manny Machado re-signs with the San Diego Padres, and what this could mean for Matt Chapman and the Toronto Blue Jays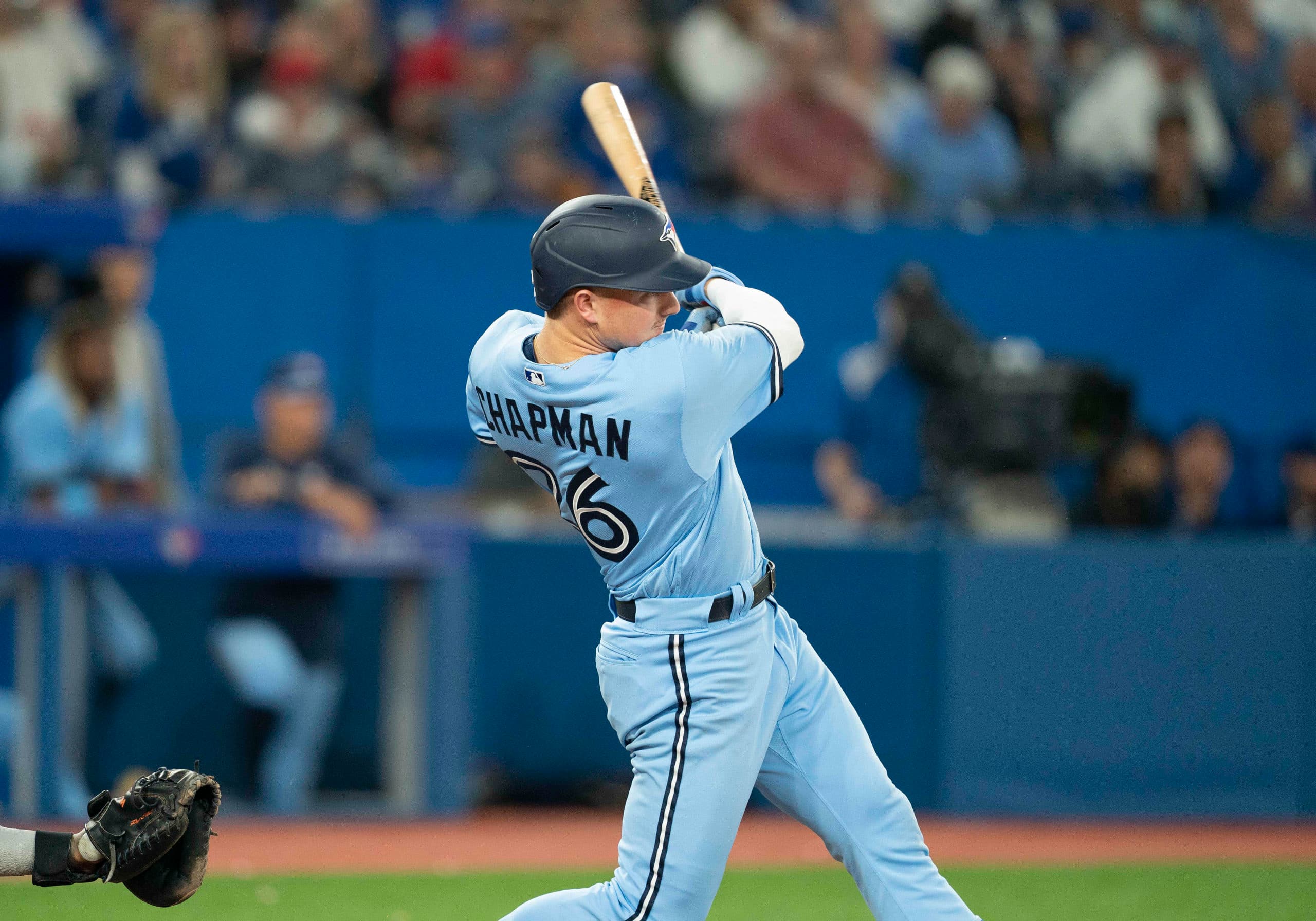 Photo credit:Nick Turchiaro-USA TODAY Sports
Matt Chapman is going to make a lot of money after the 2023 season.
According to Jeff Passan, the San Diego Padres are signing third baseman Manny Machado to an 11-year, $350 million deal. Notably, this will remove the player option he had for the 2023-2024 off-season.
Why does this affect the Jays? Well, Matt Chapman is set to become a free agent at the end of the 2023 season, and an already weak position player class has only gotten weaker, especially at third base.
According to this MLB Trade Rumours article, Chapman and Machado were the only two significant third basemen set to be available. Justin Turner (player option), Joey Wendle, Gio Urshela, and Brian Anderson are… fine, but they aren't stars.
If a team wishes to upgrade the hot corner through free agency, their best bet is Chapman, which kind of puts the Jays in a tough spot.
It's been said that Chapman loves Toronto and wishes to remain a Blue Jay, but as one of the best free agents available, could the Jays muster up the payroll to re-sign him? Likely not.
So jumping ahead an entire season to the next off-season, what would the Jays do? For starters, Chapman will surely get a qualifying offer as he's a fantastic player. This means the Jays would be entitled to a compensation pick in the 2024 draft if he signs elsewhere. Of course, the Jays could always find a way to extend him before free agency, but with Scott Boras as his agent, it seems likely Chapman is destined for free agency.
However, the big question is who would replace him? Addison Barger is likely to be ready at some point this season, and who knows, he could be the starter at second base come summertime. With that being said, he is likely the readiest prospect to replace Chapman heading into the 2024 season.
It's also worth noting that Orelvis Martinez was added to the 40-man roster, and the Jays have been rather aggressive with his promotions in recent years. It wouldn't be too surprising if the Jays placed him in Triple-A Buffalo to start the season. Perhaps he could make the necessary adjustments to position himself to make the 2024 roster?
It's a long way away, but Manny Machado re-signing with the San Diego Padres could have ramifications for the Blue Jays' in their ability to re-sign Matt Chapman.
As always, you can follow me on Twitter and Instagram @Brennan_L_D.
---