Mariners overtake Blue Jays in standings following win against Astros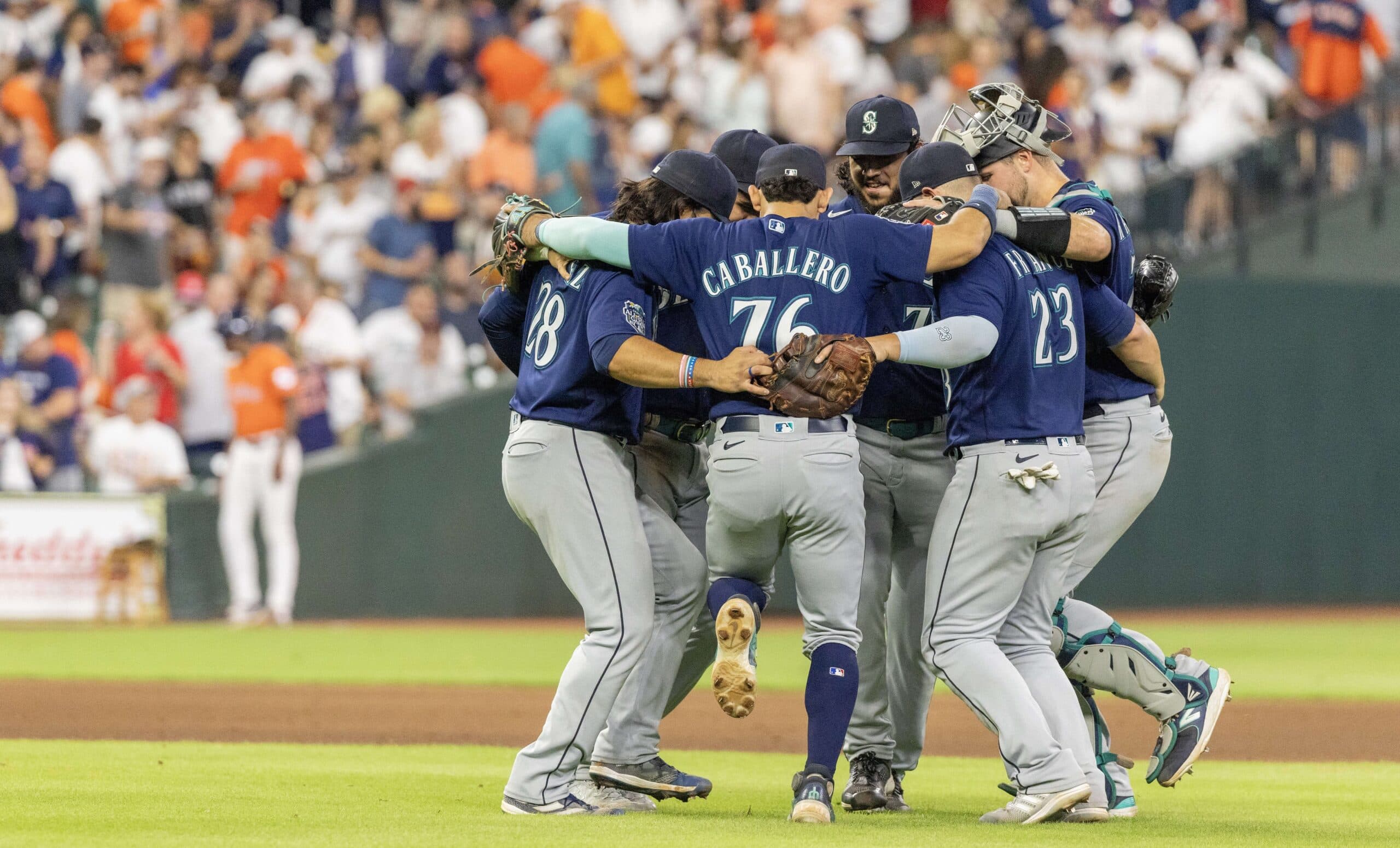 Photo credit:© Thomas Shea-USA TODAY Sports
For the first time since July 8, the Toronto Blue Jays are out of a playoff spot.
The Seattle Mariners kicked off their three-game weekend series with the Houston Astros with a 2-0 win behind an excellent start from Bryce Miller and a four-hit performance from Julio Rodriguez.
The win was Seattle's fourth in a row and their 12th in 15 games since the August 1 trade deadline. They're a half-game up on the Blue Jays but own
the tie-breaker
against Toronto. The two teams went 3-3 against each other head-to-head this season but the Mariners have a much better intradivision record than the Blue Jays do.
Key to Seattle's second-half explosion has been the play of Julio Rodriguez. Since the All-Star break, Rodriguez has 47 hits, 19 for extra bases, over 32 games and he's driven in 30 runs. His OPS heading into the Midsummer Classic was just .721 and it's now at .794 following his huge game against the Astros on Friday.
The Blue Jays badly need somebody to get hot like that. Since the break, they've gone 17-15 largely on the back of strong pitching and in spite of their mediocre offence. Only 10 times in those 32 games have the Blue Jays managed to score more than five runs.
The lineup should get a big boost on Saturday as Bo Bichette is expected to be activated from the Injured List. Bichette has been out since July 31 because of a knee injury suffered during a loss to the Baltimore Orioles. He has the highest batting average and OPS on the team and the Blue Jays need him to hit the ground running when he returns.
Given the way the Mariners have been playing, there isn't really any room for error left this year.
---