Matt Chapman has won the American League Player of the Week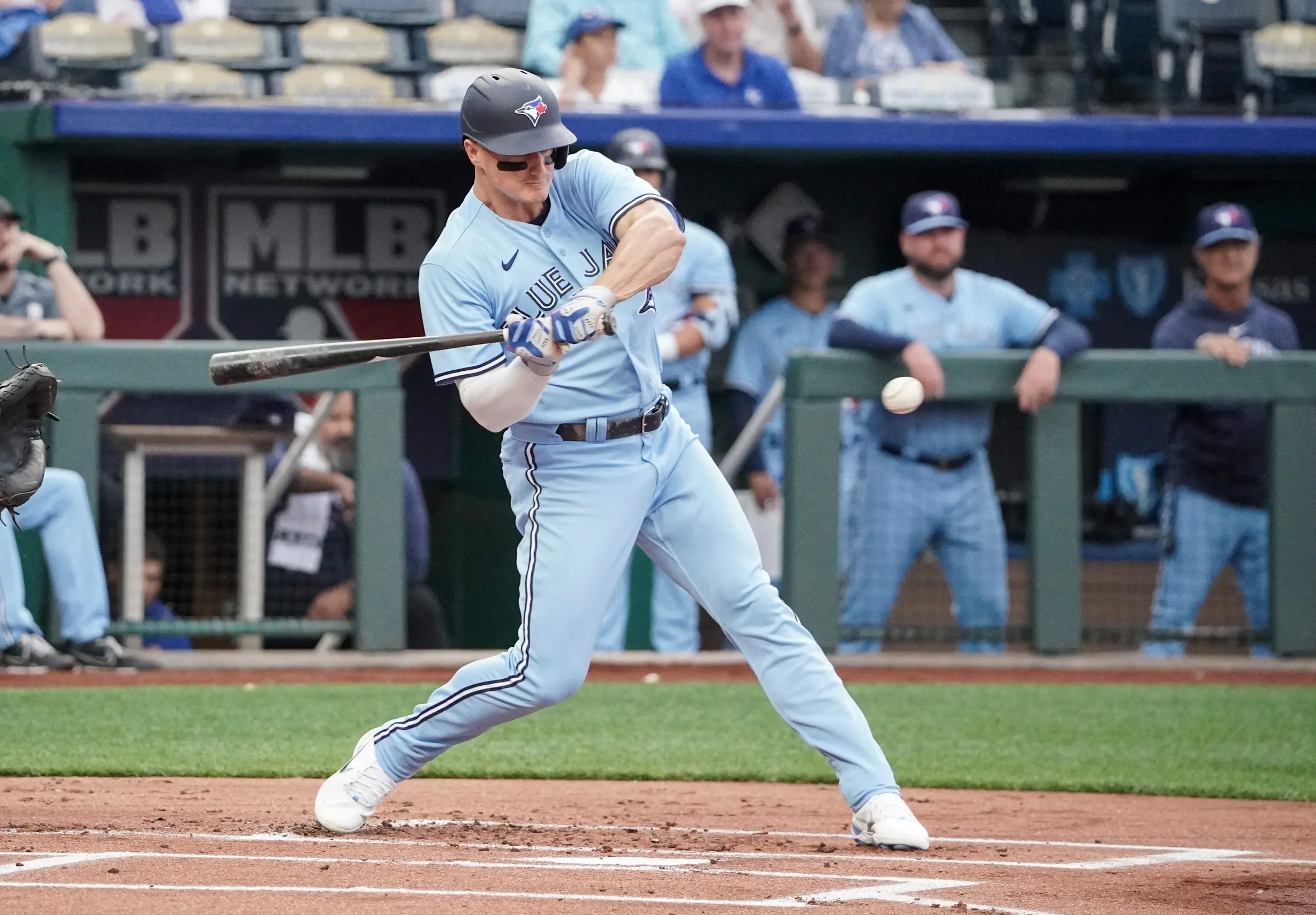 Photo credit:© Denny Medley-USA TODAY Sports
Matt Chapman is the American League Player of the Week.
In all fairness, this was likely a given considering what he had done in the first two weeks. In 44 plate appearances, he has a slash line of .475/.523/.800 with two homers and an fWAR of 1.
It also helps that Chapman hit a clutch grand slam, the first of his career, on Sunday afternoon to claw the Blue Jays back into the game they eventually won.
The 29-year-old third baseman also has 24 hard-hit balls (balls in play with an exit velocity of over 95 mph). This ranks first in the entire league. His average exit velocity of 99.7 mph also ranks first in the league, ahead of Joey Gallo's 98.8 mph. It's also worth mentioning that his maximum exit velocity of 112.8 mph ranks 15th.
The sad news is that this may be Chapman's final season as a Toronto Blue Jay. As you may know, the former platinum glove winner will become a free agent after the end of the season. If he plays at half the pace he has to start the season, it wouldn't be surprising if he gets a contract similar to Manny Machado or even Xander Bogaerts.
Furthermore, the 2023-24 free agency class is rather weak, so Chapman will be a hot commodity on the market. If that's not bad enough for Blue Jays fans, Chapman is also a Scott Boras agent, meaning that the likelihood of Chapman signing with the Jays before free agency is slim to none.
With all this combined, it seems entirely possible that Chapman won't be a Blue Jay in 2024, but that just means we must appreciate him for the 2023 season.
As always, you can follow me on Twitter and Instagram @Brennan_L_D.
---