Matt Chapman hit a home run, Kevin Gausman hurled a quality start, and more as the Blue Jays beat the Marlins 6-3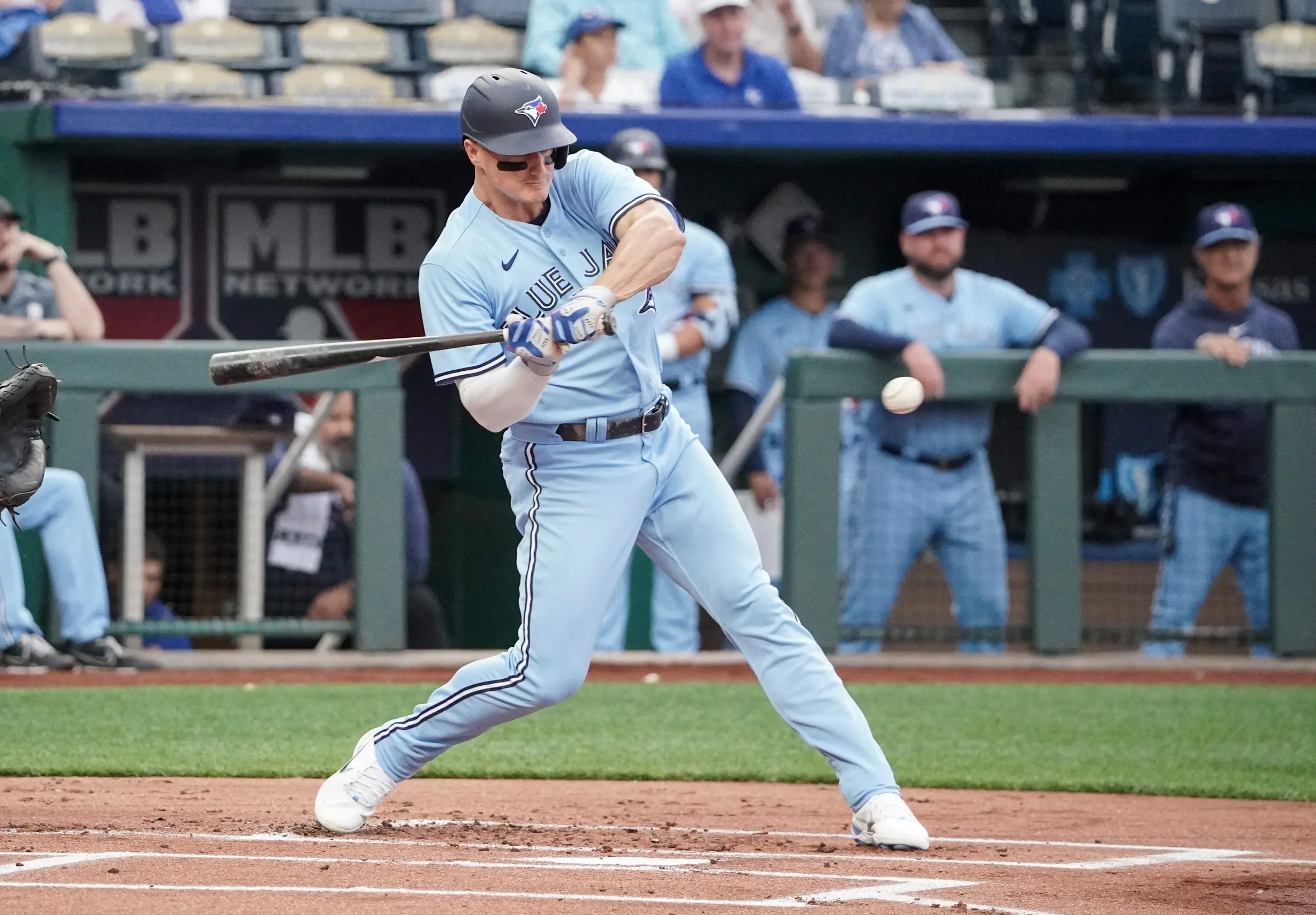 Photo credit:© Denny Medley-USA TODAY Sports
Blue Jays are on a two game winning streak, baby!
Toronto defeated the Miami Marlins 6-3, winning the series 2-1. Let's look at the Blue Jays Nation's Player of the Game, as well as things worth mentioning.
Blue Jays Nation's Player of the Game: Matt Chapman
It's no secret that Matt Chapman has struggled since winning the player of the month for April. Since May 1st, the third baseman is slashing .195/.270/.320 with four homers in 189 plate appearances for a 64 wRC+.
On Wednesday afternoon, he went 2-3 with a walk, a strikeout, and his tenth home run of the season. Furthermore, he also hit a double that started the five-run second inning.
Overall, Chapman is slashing .269/.349/.472 with 10 homers in 307 plate appearances. If he heats up, the offense will get going.
Things worth mentioning:
Cavan Biggio
had a great game Wednesday, going 2-4 with an RBI. He drove in the first run and is now slashing .191/.262/.374 with six homers in 126 plate appearances. Pretty good for a guy who wasn't originally going to be in the lineup.
Kevin Gausman
was the ace the Jays needed on Wednesday, as he tends to be. He finished with a line of
6+ IP, 8 H, 3 ER, 1 BB, 6 K.
Not the best start of his life, but anytime a pitcher gets a quality start, it's a good day. He has a 3.10 ERA and a 2.71 FIP in 98.2 innings pitched this season.
George Springer
was the other player with a multi-hit game, as he went 2-5 with 2 RBIs on the afternoon. For the season, he's slashing .261/.326/.402 for a 105 wRC+. He's been okay, but now as good as he's been in years with the Jays.
Trevor Richards
is good. He surprisingly got the eighth inning in a 6-3 game, and finished with a line of
1 IP, 0 H, 0 ER, 0 BB, 1 K.
Overall, he has a 3.71 ERA and a 4.40 FIP, but it seemingly fluctuates between 3.20 and 4.00 every once in a while.
The Jays will have an off-day on Thursday, but return home to face the Oakland Athletics for a three-game series.
---
As always, you can follow me on Twitter and Instagram @Brennan_L_D.
---