Matt Chapman matches a franchise record, the Yusei Kikuchi Revenge Tour gets rolling, and more as the Blue Jays beat the Royals 4-1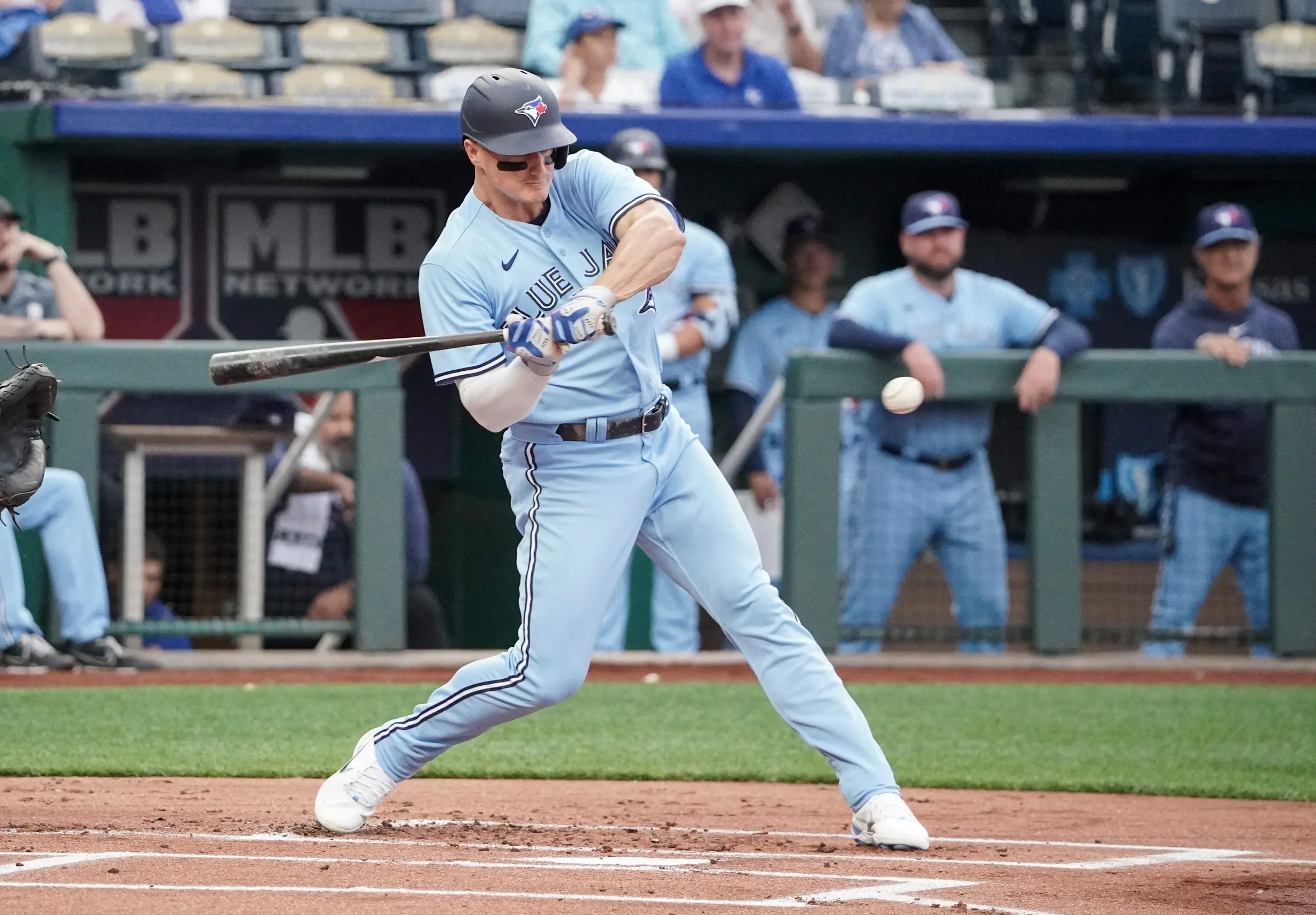 Photo credit:© Denny Medley-USA TODAY Sports
With the exception of Kevin Gausman, Toronto's starting pitchers were hit around in different capacities to start their respective seasons. Alek Manoah had one of the shorter outings of his career, Chris Bassitt didn't stand a chance against the Cardinals, and Jose Berrios gave up eight runs to Kansas City. The last debut to happen was Yusei Kikuchi, the arguable MVP of the Blue Jays' spring.
Kikuchi answered the call in a big way, as his performance was a key contributor to the Blue Jays securing a 4-1 win over Kansas City on Tuesday night. I'll elaborate more on Kikuchi's performance below, but this was clearly one of his best starts as a Blue Jay. Outstanding outfield defence, timely hitting, and superior bullpen work all worked in Toronto's favour, as Toronto snapped a three-game losing streak and evened this series up at one game apiece.
Blue Jays Nation's Player of the Game: Yusei Kikuchi
YuCy was exactly what the Jays needed tonight. Sure, this is his first start of the season, and yes, it was against the Royals. But Kikuchi's outing flipped the vibes of the Blue Jays' young season.
Kikuchi threw five innings, allowing three hits, one run, one walk, and two strikeouts. He sat at 69 pitches at the conclusion of the 5th inning, so there was definitely an opportunity to pitch him further. However, a slew of rightys were due up for Kansas City, so John Schneider handed things over to the bullpen.
Kikuchi started his game off with a 3-up, 3-down inning, the only Blue Jays starter to have such a first inning so far this season. He hit 98 mph on his fastball multiple times, as well as showing off a newly developed curveball. His slider also had effective velocity to it, and he kept the fastball usage down.
An encouraging sign in his game tonight was his ability to prevent the unravelling. Kikuchi hung a slider to Franmil Reyes in the 2nd inning in which Reyes tattooed to left field, and he followed it up with a single and a wild pitch that sailed over the head of Danny Jansen.
We're used to seeing the opponent rattle off 5-6 runs after such a series of events, but that's not what bearded Kikuchi appears to be about. Kikuchi induced a line out from Hunter Dozier for the first out, and then was aided heavily by a stellar defensive play by Daulton Varsho. With a runner on third and one out, Jackie Bradley Jr. flew out to semi-deep right field. Varsho settled under the ball for the catch, and then threw a dart to home plate to Jansen to throw the runner out at home. Varsho's throw was on the money, and Arden Zwelling reported during the game that it was the second-hardest throw of Varsho's career.
Kikuchi had two on with one out in the 5th, also showing potential to be a big inning. However, he regrouped and struck out two consecutive batters to end the frame. After the second one, Kikuchi let out some emotion with a fist pump and a yell, as this would figure to be a huge boost of confidence for him going forward. He still allowed some hard contact and two strikeouts was a bit abnormal for him, but five innings of one-run ball from your fifth starter is exactly what Toronto would prefer going forward.
Things worth mentioning…
Dalton Varsho gave several reasons as to why the Blue Jays gave up what they did to get him during the winter. I explained his noteworthy outfield assist earlier, but he also had his first home run as a Blue Jay, as well as a bunt single. His home run was an impressive one, as he hit a 98.3 mph fastball low and away from Carlos Hernandez over the left field wall. We can call a home run, a bunt single, and a nice defensive play the Daulton Varsho Hat Trick.
Matt Chapman and Kevin Kiermaier joined Varsho as the other Blue Jays with multiple hits during tonight's game. Chapman, who was moved up to the cleanup spot for the first time this season, was 3-for-4 with his fifth double of the season, moving his batting average up to .579. Kiermaier, on the other hand, was 2-for-4 tonight. The defensive specimen is proving his worth at the plate, an inconsistent part of his game during his time with the Rays.
Offensive efficiency was also prevalent in tonight's game. It's been made apparent that home runs may be few and far between at times this season, but the Jays played some small ball tonight. The Blue Jays scored a run in the top of the 3rd by way of three consecutive singles, with Chapman's hit scoring Bo Bichette. Bichette went first to third on a single by Vladimir Guerrero Jr., putting himself in an excellent position to come in to score.
In the next inning, Whit Merrifield led off the frame with a double. Jansen lined out to right to advance Merrifield to third, and he would score on a wild pitch the very next batter. These won't be headlining plays, but taking advantage of any 90 feet available could be very advantageous for the Jays, just like it was tonight.
The bullpen work and management was exceptional tonight. Yimi Garcia, Tim Mayza, Erik Swanson, and Jordan Romano combined for four scoreless innings, one hit, and five strikeouts. Garcia and Swanson were both coming off of outings in which they had given up runs, so it was good to see them put up zeros across the board.
The Blue Jays will send Alek Manoah to the mound tomorrow as they go for the series lead. Manoah will be faced by a seasoned vet in Zack Greinke.
Discover Betano.ca
 – a premium Sports Betting and Online Casino experience. Offering numerous unique and dynamic betting options along with diverse digital and live casino games, Betano is where The Game Starts Now. 19+. Please play responsibly.