Meet the Sellers: Miami Marlins
Coming into 2
021, the Miami Marlins had hoped they could be a competitive team after their successful showing in last year's shortened season.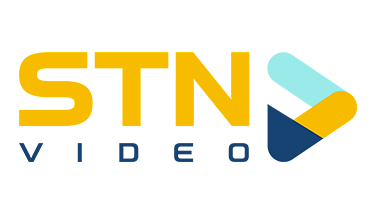 They finished second in the NL East, with a 31-29 record, landing them only four games behind the Atlanta Braves. The Marlins would beat the Chicago Cubs in the wild-card round and then get swept in three games by the Braves in the NLDS. 
The team came into this season with some optimism, but after a tough start through June 15
th
, the Marlins sit at the bottom of the division with a 29-39 record, 9.5 games back of the New York Mets. General manager, Kim Ng, will more than likely be selling uncontrollable assets to teams with the hopes for a large playoff run. The Toronto Blue Jays are absolutely one of those teams.
In my eyes, after some of the bullpen struggles, adding some arms is Toronto's biggest priority. The Marlins also have a utility player I think would compliment the Blue Jays as well, which could spell some lost playing time for a guy like Cavan Biggio, who has struggled some this season. In an ideal world, the Marlins would also have some starting pitching help to provide the Blue Jays with, but the Marlins have an abundance of high quality, controllable, young starters that they are highly unlikely to move on from.
Here are some players who could fill the Blue Jays' needs…
Yimi Garcia, RP
Yimi Garcia makes a ton of sense for the back end of the Blue Jays bullpen. He's a rental, currently signed to a one-year deal at a very cost-efficient $1.9M.
As of right now, he currently holds a sparkling 2.77 ERA to go along with his 11 saves as the team's closer. Furthermore, he has struck out 25 batters through 26 innings with only eight walks. In the shortened season last year, he had an ERA of 0.60 (!!!) in 15 innings.
Despite the positives with Yimi Garcia, we do need to consider that his FIP is relatively high in comparison, so his ERA could be low because of the defence behind him. His FIP sits at 4.28, but last season his FIP was 1.66, proving he was an asset last season, and he should continue to be one for the rest of this season.
I believe the asking price on Yimi Garcia would be incredibly doable for the Blue Jays, seeing that he's a rental player. I would imagine that he would cost a prospect from the middle-of-the-pack rank on the Blue Jays top 30 prospects. It would just depend on what the Marlins scouting team would like to acquire. 
Anthony Bass, RP
A familiar face, Blue Jays fans!
Yes, I do believe Anthony Bass is a reliever the Jays could look at. He is under contract for next season, as he has a 2023 team option. Despite having one more year on his deal, I still think the Marlins should move him and collect some futures.
He pitched well enough for the Blue Jays last season, accumulating an ERA of 3.51, with a basically even FIP of 3.62, so you know what he is giving you. He also has ballpark familiarities and may be comfortable pitching in the Buffalo confines. This year, he has struggled more, currently with an ERA of 4.38 and an FIP of 4.54. Through 24.2 innings this season, he has 22 strikeouts and 10 walks. Again, last season yielded very similar results in his 25 innings, where he had 21 strikeouts and 9 walks. By the looks of it, he is a very similar pitcher to last season, so why not take a chance at bringing back a familiar face?
Like Yimi Garcia, I think he probably fetches a smaller return, likely someone beyond the top 20 prospect pool the Jays have accumulated.
Miguel Rojas, UTIL
Out of all the players the Marlins have at their disposal to move, I think I am most enamoured with Miguel Rojas.
He's another rental, as he is set to become a free agent after this season, but affordable after signing a two-year deal before last season for a total of $10.25M.
This is a guy who has experience at 1B, 2B, 3B, and SS, predominantly SS. For his career, as a 3
rd
baseman (best fit in my opinion), he carries a defensive runs saved of six, which is better than Biggio's career of negative four. He would bring more value on the defensive side, and it would allow Biggio to spend more time in the outfield to reduce fatigue on players who could DH.
He's not a slouch with the bat, either. In 192 plate appearances this season, he has an OBP of .354, which would help the Blue Jays' sluggers drive in more runs. He also helps the Marlins win more than not, seen by his 1.7 WAR on the season. He does not offer much in the way of power, as his career-high in home runs was 11 in 528 plate appearances (2018), but the Blue Jays are not exactly in need of power bats. I could see the asking price being relatively high for Rojas as he has been a part of the team since 2015, and the team evidently values him highly.
Hopefully, for the Blue Jays' sake, Miguel Rojas returns quickly from the injured list, as he was placed on the 10-day IL on May 27
th
with a dislocated finger.
All statistics found through Baseball Reference and Fangraphs.
Recent articles from Eric Lightfoot