Meet the Sellers: Minnesota Twins
After a successful 2020 shortened season, it is surprising to see the Minnesota Twins in a seller's article in 2021. The Twins went 36-24 in 2020, finishing atop the AL Central. In 2021, the team has done a complete 180 and have found themselves near the bottom of the division. They are 12.5 games back of the leading White Sox, struggling with a record of 33-44.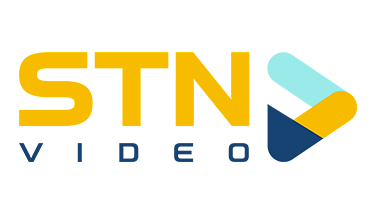 The Twins could have some higher-end players available for trade at this deadline, including their ace. They also have a couple of bullpen arms potentially on the market. Despite the recent deal for Adam Cimber, I think the bullpen could still be addressed. You can never have too many reliable late-inning arms or starting pitchers. The Twins could also have some valuable bats on the market, specifically Nelson Cruz, but I do not see a fit for any of the bats the Twins could trade. 
According to MLB.com, the Minnesota Twins still have the 12
th
best farm system in baseball and getting more impact prospects will improve an already young nucleus that includes Byron Buxton and Alex Kirilloff, just to name a couple.
Here are some players that fill the Blue Jays' needs…
Tyler Duffey
The first reliever mentioned in this article, Tyler Duffey would make sense for the back of the bullpen and has a favourable contract as well. Duffey does not become a free agent until the 2023 offseason and is eligible for arbitration at the season's end. He is currently signed for one year worth $2.2M. 
Over the course of the last three seasons, including this one, Duffey has been a valuable bullpen piece for the recently successful Twins. This season, Duffey sports an ERA of 3.52 with a FIP of 3.84 through 30.2 innings. Compared to last season, Duffey has struggled a bit though. Last year, he had an ERA of 1.88 with a FIP of 2.57. The reason he has struggled more this season is due to his increase in BB/9 and his decrease in K/9. Last season he only walked 2.3 batters per 9 and struck out 11.6 per nine. When comparing it to this season, his BB/9 is 4.7 and K/9 is only 8.2. Although he has been walking more batters, he has only given up two home runs on the season, showing he can avoid larger damage. He also surrenders less than one hit per inning, giving up only 24 through his 30.2 innings pitched.
Tyler Duffey is normally one of the main high leverage relievers on the Twins, often working in the 7
th
and 8
th
innings. He has also collected two saves on the season, further proving he can pitch in intense moments. Duffey would be a great addition to the back of the Blue Jays' bullpen.
Taylor Rogers
Just like Duffey, Taylor Rogers has another full season under contract beyond this year. He is arbitration-eligible after this season and is not a free agent until the 2023 offseason. He does carry a higher salary than Duffey and is likely to increase in his next arbitration hearing. He is currently signed at $6M this season. 
Taylor Rogers has had multiple years of success in the Twins bullpen, with experience as the closer over the last couple of seasons. In 2019, Rogers nailed down 30 saves, proving he can pitch in tight ballgames. He is a very effective high-leverage relief pitcher. This season, he holds an ERA of 2.53, supported by an even better FIP of 2.21 proving his ERA is slightly inflated. As always, Rogers has phenomenal strikeout-to-walk statistics. This season he has a K/9 of 11.8 and a BB/9 of 1.4. Those numbers are as stingy as they come. He also does a great job keeping the ball in the park, surrendering only three home runs through 32 innings. Additionally, a high leveraged left-handed bullpen arm would make a ton of sense for the Jays considering Tim Mayza and his 4.74 ERA is the main left-handed arm out of the bullpen.
If the Twins were to blow it up and put Rogers on the market, he should be one of the Blue Jays' top priorities heading towards the trade deadline. He has had consistent years of success and is under contract beyond this season.
Jose Berrios
The ace of the Twins, Jose Berrios, might be a tough get depending on how much the Twins will be asking for. It is likely they ask for a lot because of his contract. Just like Rogers and Duffey, Berrios does not hit free agency until the 2023 offseason. He is eligible for arbitration again at season's end and his current contract sits at 1 year worth $6.1M. 
Although the Twins have struggled mightily this season, it has not been because of Jose Berrios. Berrios has an ERA of 3.52 and a FIP of 3.59 through 94.2 innings pitched. These numbers are basically even, proving Berrios has not been lucky nor unlucky. He has pitched at an effective rate all season long. This is better than his previous season, as he struggled a bit in 2020. He finished the season with an ERA of 4.00 and a FIP of 4.06. The success this season compared to last season has been because of his improved command. His BB/9 last year was 3.7 versus 2.3 this season, leading to fewer baserunners. He also does not get hit often, yielding 84 hits on the season.
The one thing Berrios can improve upon in my opinion is limiting the long ball. He has given up 11 home runs on the season already, and if he were to be moved to the Blue Jays, that needs to be corrected. Target Field in Minnesota is already deemed a pitcher's ballpark, especially compared to the friendly confines of Sahlen Field, and eventually hopefully Rogers Centre.
Everyone for the most part agrees the Blue Jays' number one need this year is arms, and the Twins likely have the largest surplus of high-end arms to deal among the teams who will be in a position to sell. All three of the pitchers mentioned in this article need to be asked about, and the Blue Jays should try and make a deal to acquire one, if not a couple of players mentioned throughout.
All statistics found from Baseball Reference and Fangraphs
.
Recent articles from Eric Lightfoot