Meet the Sellers: Mired in another disappointing season, it might be time for the White Sox to rebuild again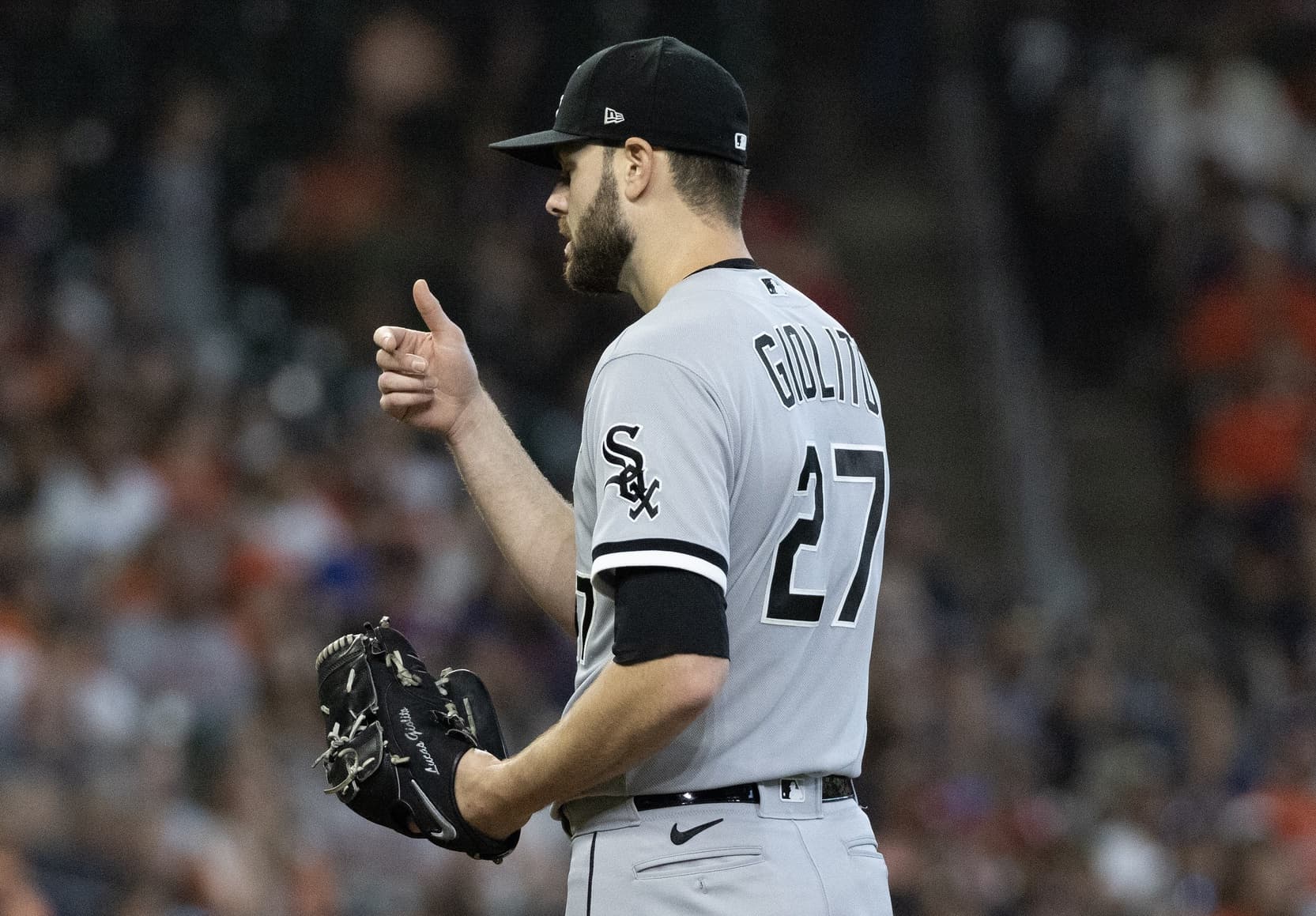 Photo credit:Thomas Shea-USA TODAY Sports
It doesn't seem like long ago that the White Sox won the 2021 AL Central. Coupled with a playoff appearance in 2020, the Southside's decade-long rebuild seemed to have finally come to fruition. All of the youngsters (Eloy Jimenez, Luis Robert Jr., Yoan Moncada, Dylan Cease) were up, and veterans (Tim Anderson, Yasmani Grandal, Lance Lynn) were there to balance it out.
Unfortunately, it has been anything but successful since their division crown a couple of years ago, so much so that now it would make a lot of sense to sell at this point in the 2023 season. The team currently enters the All-Star break with a 38-54 record, 8 games back of the AL Central leader and 12.5 games back of a Wild Card spot. What's even more telling is that the AL Central is arguably the weakest division in baseball; the Cleveland Guardians pace the division with a 45-45 record.
It was reported earlier in the summer that Chicago, admitting that they could be sellers, would only trade rental players. That certainly limits the number of guys that the ChiSox could dish out, but I'd like to think that a lucrative offer for one of their younger talents would at least make them think about pulling the trigger. The Blue Jays are probably not in a position to do that, however, as looking for a rental is their cup of tea I'd imagine.
After running through Chicago's roster, with the exception of a couple of relievers, they probably won't be a trade partner with the Blue Jays. However, they're still worth exploring.
Notable trade history with the White Sox
July 27, 2011: Traded Edwin Jackson and Mark Teahen to Toronto in exchange for Jason Frasor and Zach Stewart.
December 6, 2011: Traded Sergio Santos to Toronto in exchange for Nestor Molina.
January 1, 2012: Traded Jason Frasor to Toronto in exchange for Myles Jaye and Daniel Webb.
August 26, 2016: Traded Dioner Navarro to Toronto in exchange for Colton Turner.
April 3, 2022: Traded Zack Collins to Toronto in exchange for Reese McGuire.
Potential Acquisitions
Lucas Giolito
Given the White Sox will sell, Giolito should be one of the most sought-after arms on the entire market. Since being traded from the Nationals to the White Sox in 2016, Giolito has been a very consistent and durable rotation piece with a rough 2022 season looking to be an outlier. This year, Giolito has a 3.45 ERA through 19 starts and a 6-5 record. He is tied for 8th in the AL in strikeouts and 5th in the AL in innings pitched.
Excluding 2020's 60-game season, he's made at least 29 starts in each of his last four campaigns. If Alek Manoah and Hyun-Jin Ryu prove to be valuable arms in Toronto's rotation, then Giolito probably won't be on their radar. The Blue Jays' starting rotation is not at the top of their list of needs, and while depth is never a bad thing, there really isn't a spot for Giolito if Manoah and Ryu are able to be implemented. This has Dodgers or Yankees written all over it, but it's still the best Chicago has on the trade block, so he's worth mentioning here.
Reynaldo Lopez
Funny enough, Lopez was in the same Nationals-to-White Sox deal as Giolito. Lopez is a starter-turned-reliever who ranks in the 97th percentile in fastball velocity. Lopez is set to become a free agent at the conclusion of this season, so even if this is a rental, he could be a valuable flamethrower for the remainder of the season for Toronto.
Lopez has appeared in 40 games this season with a 4.74 ERA and a 10.9 K/9. He mainly features the aforementioned fastball with the slider as his secondary pitch. His biggest issue is the walks; between last year and this year, Lopez' BB/9 has jumped from 1.5 to 5.0. They've been a consistent problem all season, but he's done a better job as the year has gone on with allowing runners to score. He's gone five consecutive games without allowing a run, and his ERA is much better than what it was back in April and May.
Kendall Graveman
Graveman is better known to Jays faithful as a piece in the Josh Donaldson trade. After his time in Oakland as a starter and an unfortunate Tommy John surgery, Graveman found his stride in the bullpen and has become a very solid MLB reliever. It earned him a nice 3-year, $24 million contract with the White Sox before the 2022 season, and he has continued to be effective since then.
This year, Graveman has appeared in 41 games and owns a 2.93 ERA and an 8.8 K/9. He features a fastball, sinker, and slider, with the former two pitches averaging 96 mph. He's not a free agent until after the 2024 season, so he doesn't necessarily go along with the narrative of Chicago only selling rentals. Furthermore, his $8 million AAV might also be a turnoff for Ross Atkins since the highest-paid Jays reliever is Yimi Garcia at $5.5 million. Nonetheless, he is still an impact reliever that wouldn't hurt Toronto if he was acquired.
Keynan Middleton
Of all of the players in this list, this is probably the guy that makes the most sense for Toronto. Middleton is a reliever who is in his 7th MLB season and is on his fourth team. He's on pace to have his most outings in a season since his rookie year, and he's deserved it as this has been a career season for him. His Baseball Savant page is loaded with red numbers, so it's no surprise that he's posted career-highs in stats like K/9.
Middleton has pitched in 34 games with a 3.09 ERA and 11.5 K/9. He was signed to a minor league deal with the White Sox before the season started, and he switched up his repertoire (and it looks to be for the better). Middleton has a three-pitch mix with his changeup being his primary pitch. His slider and fastball are his secondary and tertiary pitches, respectively, with all three generating a whiff% of 36% or higher. He's in the 96th percentile in whiff%, 95th percentile in chase rate, and 91st percentile in K%.
He'll be a free agent at the conclusion of this season, so the White Sox would be fools not to get something back for this guy amidst a career-best season. I mean, LOOK at this changeup in the below clip.
Aaron Bummer
A quick Twitter search of this guy's name and…oh boy…Sox fans do not want to see him in a game again. The stats certainly paint a bad picture; Bummer owns a 7.58 ERA through 36 appearances this season. Looking at things from a broader picture though, I think Bummer may be worth more than a last name that could frequently be the butt of a joke.
Bummer is currently in the second year of a 5-year, $16 million pre-arb extension deal, which would be a team-friendly contract for Toronto to shoulder given they want to acquire him. Compared to his previous seasons in the bigs, this is by far the worst of Bummer's career – that leads me to believe that this could an anomaly. He's posted a K/9 of 10+ four years in a row now. The highest ERA he's had in a season before this year is 4.50, which was all the way back in his rookie season. He also has nasty stuff.
If Toronto would like another lefty in their bullpen, this guy could be worth a shot.
Honourable Mention
Joe Kelly, RP: 29 G / 4.82 ERA / 1.25 WHIP / 11.9 K/9 / 3.2 BB/9 / Could be a nice veteran arm down the stretch.
Touki Toussaint, SP/RP: 5 G (3 GS) / 3.86 ERA / 1.39 WHIP / 8.7 K/9 / 6.8 BB/9 / I believe acquiring him wouldn't be for help this year. There's a high ceiling on this guy, so it could be worth some development in AAA for potential MLB-ready depth if called upon in the future.
Elvis Andrus, 2B/SS: 62 G / .208/.286/.552 OPS / 2 HR / 18 RBI / 6 2B / Veteran on an expiring contract, probably not a fit for the Blue Jays.
---