Meet the Sellers: Some familiar names on the Chicago Cubs who could help the Blue Jays now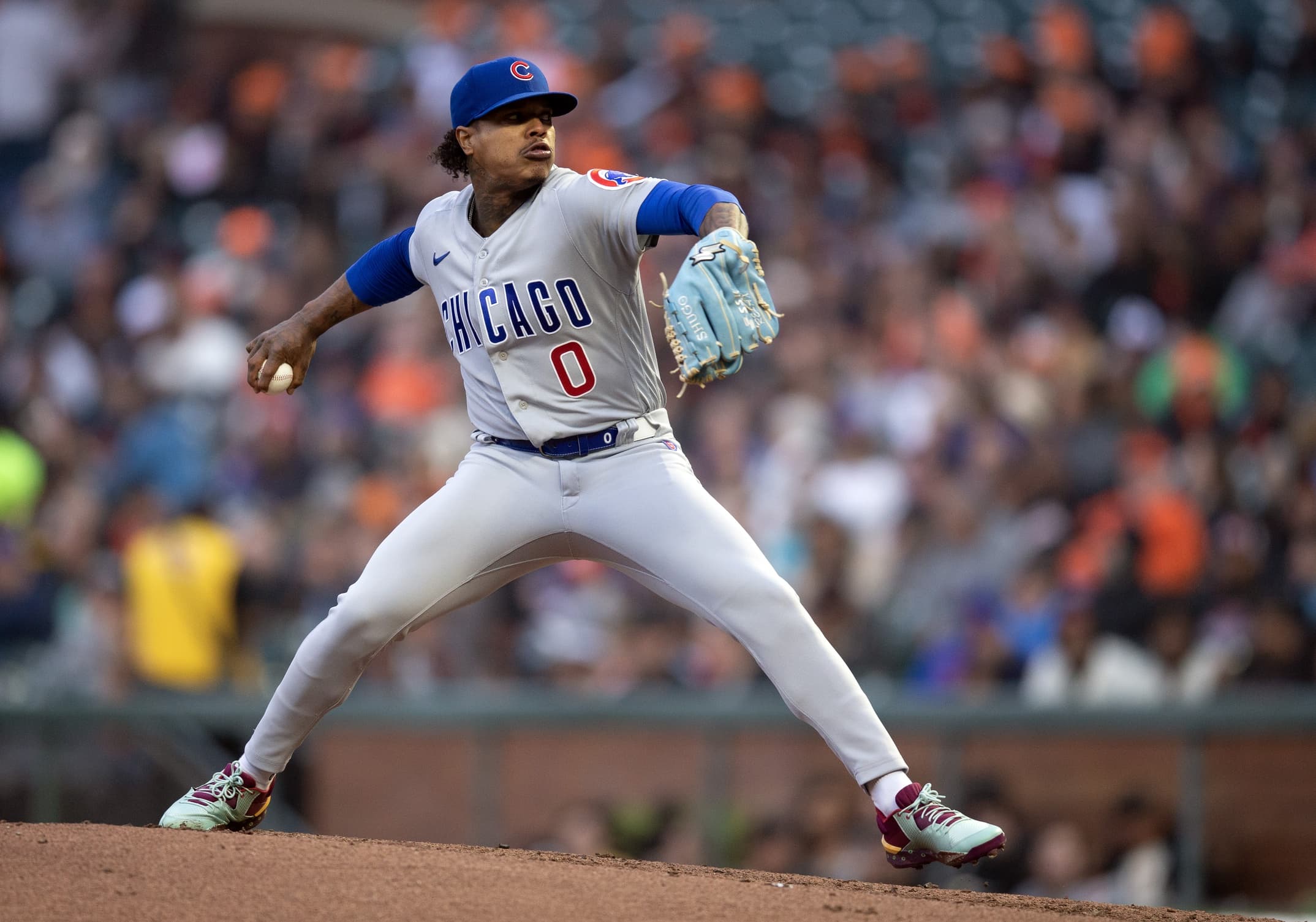 Photo credit:© D. Ross Cameron-USA TODAY Sports
As far as who is still in the playoff race and who isn't, there are a few teams that are still unsure from an outsider's perspective.
One of the teams still stuck in the middle is the Chicago Cubs. At the moment, they are 28-37 and 4th place in NL Central. The record doesn't really scream that they're a postseason team, but they are 5.5 GB of a wild card spot. They're a fun team with a nice mix of youth and vets, as well as a lot of one/two-year deals for guys who could find themselves in articles just like this one.
Who knows how the Cubs view themselves, but the Blue Jays might see them as a trade partner, especially if they could offer what the Cubs want or need.
Notable trade history with the Cubs
July 3, 2017: Traded Miguel Montero to Toronto in exchange for future considerations.
July 30, 2019: Traded Thomas Hatch to Toronto in exchange for David Phelps.
Potential acquisitions…
Marcus Stroman
This one would get the people talking. Before I get too deep into this, I'm not going to sit here and act like I know all about the discussions between Stroman and the front office a few years back, because I don't. There was clearly a discrepancy between the two sides on long-term deals as we were seeing reports from both sides. All I do know is that Stroman is having an exceptional season and that he would make the club better right now.
Stroman is in his 9th major league season and is currently at age 32. This year, he is 7-4 with a 2.42 ERA, a 1.03 WHIP, and an NL-best 6.1 H/9. His year has been highlighted by his complete game shutout of the Tampa Bay Rays back on May 29th in which he only allowed one hit and one walk. Stroman leads the MLB with 12 quality starts, tied for second in the NL in wins, and is second in the NL in ERA.
He's adjusted very well to National League batters, but he possesses plenty of American League experience which is something Toronto should value. He's pitched in several playoff games and has shown that he gives his all once he is on the mound. While there are some fans who were glad he was traded back in 2019, there are so many others who respected him and loved his passion for the game of baseball in the city of Toronto.
Stroman is currently in the second year of a three-year, $71 million deal, but his third year is a $21 million player option. Stroman seems to really enjoy pitching at Wrigley, and he's made it known on social media that he appreciates the Cubs organization. However, $21 million may seem cheap to a guy who is having a career season and possesses the aforementioned opt-out. Bob Nightengale of USA Today recently reported that if the Cubs do nothing, "they can be assured Stroman will be walking at the end of the season."
Some may yell their approval, others may say hard pass. But does he make the Blue Jays better now? Yes.
Cody Bellinger
Bellinger's name floated around Toronto's radar this offseason during their quest to fill outfield needs. The still-youthful lefty was searching for a career renaissance after finishing his time with the Dodgers in a subpar fashion. His decline was a shock to many considering what he had accomplished to start his realm; Bellinger won an MVP in 2019, a season in which he hit 47 home runs and 115 RBIs. He was a key cog in LA's dominance of the National League for several years and a part of their World Series in 2020.
Unfortunately, his 2021 and 2022 numbers plummeted, and as his first free agency was approaching, it was becoming evident that he'd be moving on from the team that drafted him. The Cubs inked him to a one-year, $17.5 million deal with a mutual option for 2024. Signing him to a one-year stint certainly opened up the potential for Bellinger to thrive and be a highly sought-after bat at the trade deadline. He hasn't been playing at an MVP level, but he has been better than his two previous seasons.
Through 37 games, he is slashing .271/.337/.830 with 7 home runs and 20 RBIs. The interesting thing about Bellinger is that he hits lefties a lot better than righties (.987 OPS vs. .744). Calling him a "fourth outfielder" may sound demeaning to someone of his pedigree, but that's close to what he'd be with the Blue Jays. However, he'd be a great safety net if someone were to get hurt.
Kyle Hendricks
Hendricks is in his 10th MLB season with all of them residing with the Cubs. He's had a very established career decorated with consistent results and a few Cy Young votes sprinkled in. Hendricks has a career 3.45 ERA, a 58.3 win percentage, and five seasons of at least 175 innings. The meat and potatoes of Toronto's rotation are established veterans, so Hendricks would fit right in if he were acquired.
Hendricks opened the season on the IL with a right shoulder strain but has made four starts since his return on May 25. Through those starts, he's pitched 23.1 innings with a 3.09 ERA, 1.07 WHIP, and only one home run allowed. He's never had lethal strikeout stuff, but he's been effective nonetheless. His numbers in '21 and '22 have featured an ERA sitting in the upper-4.00s, but that only appears poor because the rest of his career has been nothing but exemplary.
Hendricks is in the final year of his four-year contract, but there is a club option in play for 2024.
Adbert Alzolay
Alzolay is a former starter that has found a very productive role in the bullpen. The Cubs have really needed him as several of their experienced bullpen arms haven't performed well at all, and they may have even found themselves a trade chip as well.
Alzolay has thrown 30 innings this season and possesses a 2.10 ERA, 0.833 WHIP, and 9.0 K/9. He features six different pitches that he can mix between facing lefties and righties, and his Baseball Savant page is scattered with red highlights (that's a good thing). Alzolay is still under team control until 2027, so the Cubs may not want to get rid of him too quickly, but this would be a really nice pickup for the Blue Jays if he is available.
Mark Leiter Jr.
Believe it or not, Leiter is a former Blue Jay. His eight appearances in 2018 with Toronto are very much forgettable, but he has had a nice run with the Cubs for the last two seasons. So far this year, Leiter has pitched in 26 games with a 3.16 ERA, a 0.974 WHIP, and a 14.0 K/9. That high K/9 positions him in the 98th percentile in strikeout percentage, an area of Toronto's bullpen that has left fans yearning for more in recent years. Leiter doesn't turn Toronto into a World Series contender by himself, but given that he wound up back on the Cubs after being DFA'd by them earlier this calendar year, he should be a relatively cheap option if the Jays need bullpen help.
Christopher Morel
Personally, I'm a huge fan of Morel, so this may be a selfish one for me. However, his bat would be more than welcome in Toronto's lineup right now. Morel was signed by the Cubs back at the age of 16 and made his debut last season. He quickly put his power on display, but that also brought the strikeouts. This season, he started the year at AAA Iowa, but he forced the Cubs to bring him back up after dominating the minors.
Morel has only played 25 games so far, but he already has 10 home runs, 18 RBIs, and a .956 OPS. He's among the top 10% of the league in max exit velocity, and he's well above the league average in hard-hit rate. His passion also jumps out when watching him play, and he's been known to greet the umpire, the catcher, and the starting pitcher before his first at-bat of every game.
So where does he fit with the Blue Jays? Morel would be a much-needed spark in Toronto's lineup. He is also a utility man of sorts with experience all over the diamond between 2022 and 2023. With how young he is, Morel could also be a long-term snag for Ross Atkins; Morel isn't slated to become a free agent until 2029. With his youth – and depending on how much the Cubs value him as a part of their rebuild – he could come at a fairly high price.
Julian Merryweather
I still want to believe. No matter who he plays for, there is a stud pitcher in Julian Merryweather.
Save for his first outing of the season in which he allowed five runs against Milwaukee, Merryweather has been an extremely effective reliever for the Cubbies this year. In 27 games, he is 1-0 with a 3.62 ERA, a career-high 12.2 K/9, and a 2.83 FIP. The walks have been a problem, but he has shown week-by-week improvements in keeping runners from scoring.
The Blue Jays may not be interested in bringing this guy back considering he sent them on quite the rollercoaster since 2021; do they get the guy who was striking out Yankees sluggers with 99 mph fastballs and perfectly-placed 79 mph changeups? Or are they getting the guy whose ERA sat in the upper 6.00s? Regardless, there's a world out there where the Blue Jays find a way to get this guy back, and this is a nice opportunity.
---
Previously:
---