MLB.com has the Blue Jays ranked No. 9 on their first Power Rankings of the year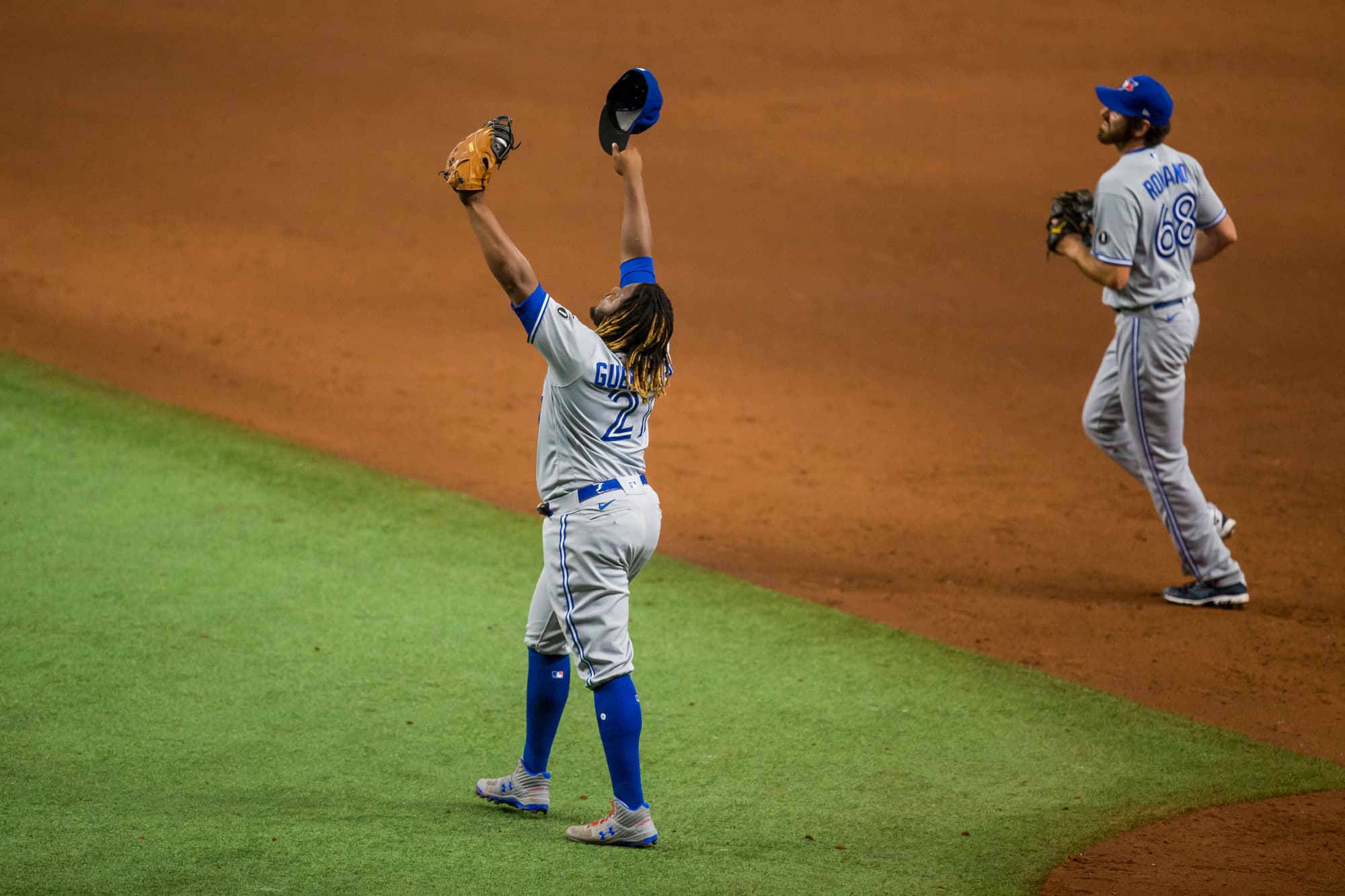 Photo credit:© Mary Holt-USA TODAY Sports
Virtually nothing has happened this winter (outside of San Diego) and we have no idea what a lot of teams are going to look like this season, but that doesn't stop the Content Wheel from spinning.
Over at MLB dot com
, the first Power Rankings of the year got released, and they seem to be buying into the Blue Jays' breakout season.
The L.A. Dodgers, the reigning World Series champions, are unsurprisingly ranked No. 1 with the Padres, fresh off of acquiring Yu Darvish and Blake Snell, right behind them at No. 2. The Yankees are at No. 3 despite not knowing whether or not DJ LeMahieu will be back with the team this season.
After the Braves, Twins, White Sox, and Athletics, we have the two wild cards, the Mets and the Blue Jays, who have been named as possibilities for every single free agent this winter. Either of these teams could end up higher on the list depending on where the likes of George Springer and J.T. Realmuto ultimately end up.
Finally, MLB has the Tampa Bay Rays, who finished first in the American League last season, as the No. 10 team in baseball after they traded away their ace (Snell) and lost another top-end pitcher (Charlie Morton) in free agency.
As I noted last week
, the Rays may very well end up coming out on top in the Snell deal in a few years, but they most certainly got worse in the short term, which is a good sign for the Blue Jays. Let's hope by the next time one of these lists comes out the Jays have made a major free-agent splash and they climb higher up the list.