MLB Draft Day 2, live article – Blue Jays selections, analysis, and more!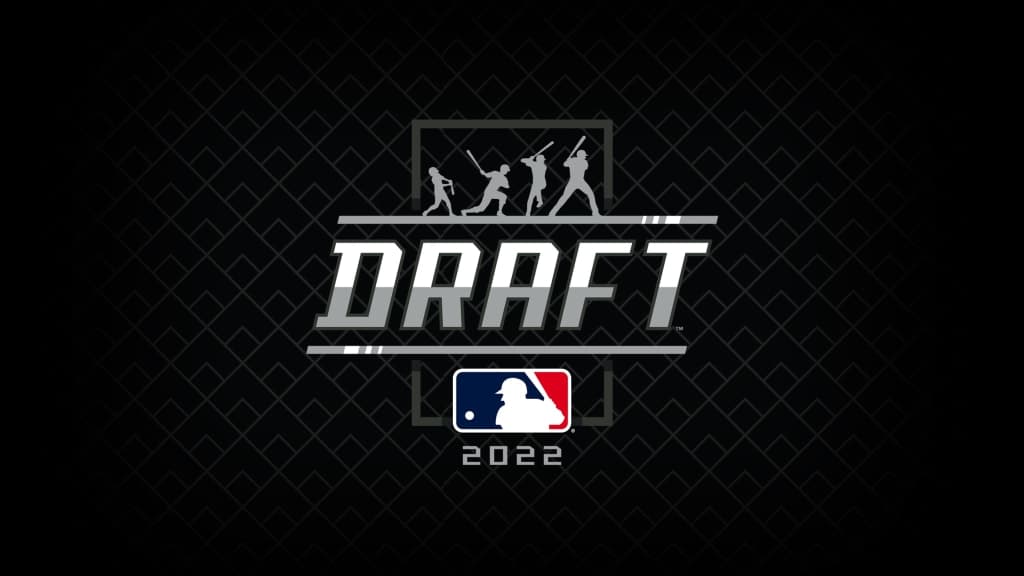 Photo credit:https://www.mlb.com/news/2022-mlb-draft-order
Hey y'all, welcome to the second day of the draft, where teams will be selecting round 3 through round 10.
If you missed the articles last night, you can click on these four links to learn about each of the picks:
With the 98th overall pick, the Jays selected OF Alan Roden:
With the first pick of the day, the Jays have selected left-handed batting corner outfielder Alan Roden.
According to MLB Pipeline, he has elite bat to ball skills and uses all fields. Roden only had eight strikeouts while walking 29 times with Creighton University.
This season, he slashed .387/.492/.598 with four homers. In terms of his collegiate career, he slashed .383/.484/.640 with 14 homers.
In summer ball, he slashed .311/.411/.461, but put up 5 homers in 248 plate appearances. All five of those homers came in the 2021 summer league in just 165 plate appearances. Furthermore, summer ball uses wooden bats, so those 5 homers are even more impressive.
He has great exit velocities and some scouts believe he could hit 15-20 homers. Below are his grades according to MLB Pipeline.
Hit: 45
Power: 45
Run: 45
Arm: 45
Field: 45
Overall: 40
With the 128th pick, the Jays selected RHP Ryan Jennings:
Interestingly, the 23-year-old pitcher was announced as a reliever. Unfortunately, there are no grades available for the 6'0 righty.
He had a season ERA of 3.59 in 90.1 innings with Louisiana Tech University. He had a BB/9 of 3.69 and a K/9 of 9.46.
In his first two seasons with the University he pitched as a reliever, but pitched as a starter in 2022.
According to Jim Callis, Jennings is a low 90s fastball who has solid metrics. Jennings has hit 99 mph as a starter and has a funky arm action. Below is the entire video of the analysts talking about him.
With the 158th pick, the Jays selected LHP Mason Fluharty:
This guy looks fun! Turning 21-years-old in a few weeks, Fluharty is a reliever through and through.
This season, he posted a 2.84 ERA in 50.2 innings pitched. He had a K/9 of 14.7 while owning a very low BB/9 of 1.8.
Fluharty improved drastically, as his ERA never sat below 4.37 in his prior two seasons, while his K/9 sat at 6.4 in 2020 and 7.9 in 2021. He even limited the walks, as his BB/9 in 2020 was at 3.9 while it was 4.0 in 2021.
According to Prospects Live, his slider is one of the best in the draft class with elite sweeping action. He also has a cutter that sits around 89-91 mph, but has hit the mid 90s. While not overpowering, the movement on the pitchers helps make it miss bats. Below is his scouting profile from the analysts.
With the 188th overall pick, the Jays selected RHP T.J Brock:
Unfortunately, he isn't a "top" 600 prospect, so there are no grades on the soon to be 23-year-old reliever. However, he does have a Baseball Reference page, so let's take a look at that.
This season as a senior at Ohio State, he had a 3.78 ERA in 16.2 innings pitched. He struggled with the walks (BB/9 of 5.4), but there's a to like with his strikeout rates, as he had a K/9 of 12.4.
In his four seasons with Ohio State, he posted a 5.68 ERA in 77.2 innings pitched. His BB/9 sat at 5.8 while his K/9 sat at 10.4.
In his most recent season with the Cape Cod League, he had a 2.16 ERA in 8.1 innings (got into 8 games, 7 as the closer). His BB/9 dropped to 2.2, while his K/9 increased up to 16.2!
According to Jim Callis, Brock is up to 97 mph with a plus slider.
With the 218th pick, the Jays selected 1B Peyton Williams:
The 21-year-old first baseman is one of the biggest sluggers according to Baseball America, who rank him as the 369 best draft prospect. While he has big power, he also hit for a solid average and tends to hit line drives, rather than "lofty fly balls".
Per Prospects Live, he has incredible bat speed and had some pretty incredible exit velocities.
Defensively, he'll either be a first baseman or a designated hitter.
In 2022, he slashed .335/.464/.622 with 13 homers in 261 plate appearances. Interestingly, he had a K% and BB% of 13.41%, meaning despite his build, he isn't just a power hitter, but also a pretty darn good hitter.
This stayed true throughout his collegiate career, as he slashed .317/.455/.693 with 21 homers in 492 plate appearances with the University of Iowa. His K% sat at a respectable 18.09% with an incredible BB% of 15.65%.
He played one full season of summer ball (with wooden bats) where he slashed .304/.389/.687 with 13 homers in 131 plate appearances.
The Jays may have found a very, very good prospect with their 7th round pick.
With the 248th pick, the Blue Jays selected OF Dylan Rock:
Another likely under slot option, Dylan Rock is a right handed batting outfielder. The 23-year-old recently transferred to A&M, where he slashed .318/.468/.641 with 19 homers in 297 plate appearances. This season, he had a BB% of 17.51% while striking out 16.50% of the time. It's important to keep in mind that he was 1.8 years older than the average position player in the SEC.
He had a big post season for Texas A&M, which no doubt helps raise his stock.
Prior to the transfer, he played four seasons with Texas-San Antonio, a smaller school. Throughout his collegiate career, he slashed .319/.431/.520 with 37 homers through five seasons.
He didn't fare as well with the wood bat, as he slashed .239/.328/.292 in 131 plate appearances.
It's an interesting pick, let's see how he develops.
With the 278th overall pick, the Jays selected RHP, Devereaux Harrison:
The 6'0, 190lb righty was drafted from Long Beach State and posted a 6.15 ERA in 33.2 innings pitched. His K/9 sat at 8.6 while his BB/9 sat at 4.5.
However, he was more more successful when looking at his three seasons with the university. He posted a 3.42 ERA in 81.2 innings pitched, which included a 10.1 K/9 and a 3.9 BB/9.
According to the draft panel, he saved 10 games and touches 96 mph. He has good action and also features a split changeup and a slider.
He ranked as Baseball America's 175th prospect. They note that his release is a little bit funky, while his breaking ball sits in the low 80s. Furthermore, his changeup has a 42 whiff percentage, a rather impressive number.
They note that he's likely a reliever, but there are some scouts that believe due to his athleticism, control and three pix mitch, he could be given a chance to start (sort of like Hayden Juenger, perhaps?)
Here are his grades according to Baseball America:
Fastball: 55
Slider: 45
Changeup: 50
Control: 50
Overall: 35
I'm interested in seeing which level the 21-year-old starts at!
With the 308th overall pick, the Jays have selected LHP Ian Churchill:
Another senior reliever!
The 23-year-old originally pitched for the Arizona Wildcats, but transferred to the University of San Diego last season. He posted a 4.17 ERA in 54 innings, which included a K/9 of 9.5 and BB/9 of 2.
Throughout his collegiate career, he posted a 4.76 ERA in 79.1 innings pitched and had a K/9 of 9.5 and a BB/9 of 3.3.
He pitched a season of summer ball in 2018, posting a 1.55 ERA in 40.2 innings pitched. He had a K/9 of 9.7 and a BB/9 of 2.
He's up to 96 mph and throws a slider and changeup to compliment the fastball.
That wraps it up for the day:
Thanks for sticking with me folks, all seven of the Blue Jays picks have been chosen. I'll be doing this again tomorrow for rounds 11-20, so stay tuned! There'll be minor updates here and there as I continue to do research and ask around, but these are the group of guys the Blue Jays have selected between rounds 3-10.
After the draft is completed tomorrow, I'll be doing a round up giving you my thoughts in a separate article.
As always, you can follow me on Twitter @Brennan_L_D. Draft week has been fun, and I can't wait for tomorrow.
---