MLB Draft Day 3, live article – Blue Jays selections, analysis and more!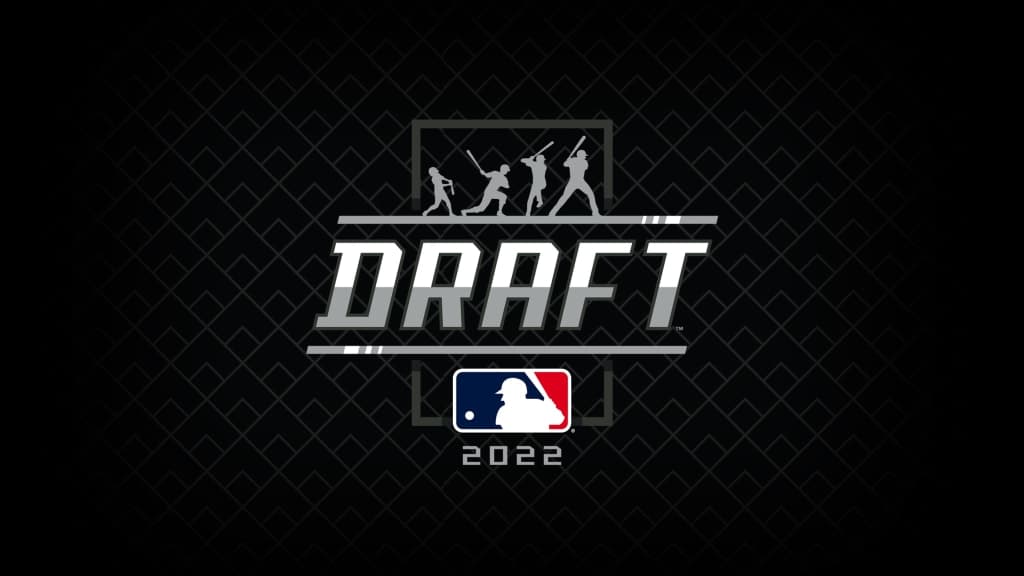 Photo credit:https://www.mlb.com/news/2022-mlb-draft-order
This is the last day of our three day Christmas in July.
Rounds 11 through 20 are taking place today, and it's my favourite day. To be truthful, I'm a sucker for those late round pickups that turn into top prospects for the organization. There's a story to tell about them, such as Damiano Palmegiani who was picked in the 14th round in 2021.
Or take Spencer Horwitz for example, a lefty first baseman chosen in the 24th round. That round doesn't even exist anymore, yet the 24-year-old has become one of the better prospects in the organization in my opinion.
If you missed the first day draft, here are the links for each of their four picks from that day:
Yesterday, the Jays had seven selections in rounds 3 through 10, which you could read more about here:
I think the Jays did a pretty good job picking up prospects with upside. My two favourite selections were Alan Roden and Peyton Williams.
Alan Roden is a 22-year-old corner outfielder and first baseman. He is a contact hitter with only eight strikeouts and 29 walks in 242 plate appearances. He has excellent exit velocities and could hit around 20 homers if all goes right. Not just that, but he's a left-handed batter, something the Jays desperately need. I could see him starting his pro career in Dunedin, but a High A start seems likely either this season or next.
Peyton Williams is a 6'5, 255 lb first baseman. Slugger? Surprisingly no. While he hits dingers and has incredible exit velocities, some of the best in the draft, he is a line drive hitter with a spray approach. In his collegiate career with the University of Iowa, he has 77 walks and 83 strikeouts in 492 plate appearances (18.09 K%, 15.65 BB%). He also had 13 homers in the 2020 summer league, which uses wooden bats. There's a lot to love about their 7th rounder.
As I write this, we're about four minutes away from the start of Day 3, so stay tuned with each pick! At the end of the draft, I'll be updating the article for easier reading and more input!
The slot limit for all picks after round 10 is $125,000. If a team over slots a player here, it'll count towards the bonus pool. The Jays have $8.367,700, and if the Jays have extra bonus pool money, you could see them picking a few high schoolers.
They also drafted Micah Bucknam in the 2021 draft, just in case Irv Carter didn't sign with the Jays. It's possible that the Jays do this again with one of their late teens picks.
With the 338rd overall pick, the Blue Jays selected RHP Pat Gallagher:
The 22-year-old pitcher was selected out of the University of Connecticut and put together a solid 2022. He started all 17 games and posted a 3.41 ERA in 103 innings pitched. He has a K/9 of 9.6 and a BB/9 of 2.5.
For his entire collegiate career, he had an ERA of 3.77 in 164.2 innings pitched. His K/9 sat at 10.2 while his BB/9 totaled 3.1.
In his summer ball career, he pitched 60.1 innings and posted an ERA of 3.88. His K/9 of 10.7 and BB/9 of 3.0 were similar to the numbers he posted in his collegiate career.
With the 368th pick, the Blue Jays selected RHP Nolan Perry
Well this is a surprise! Nolan Perry is a high school pitcher drafted out of Carlsbad High School. His commitment is to Texas Tech, and it's a decent possibility he goes un-signed.
Perry was the 2021-22 Gatorade New Mexico Player of the year for the state. Interestingly, this is the same school that Miami Marlins' pitcher Trevor Rogers pitched for. Rogers was an all-star in 2021, as well as being the runner up in the rookie of the year voting.
From the video above, he sat in the low 90s last season, so it could have increased. I'll keep looking for information about the 18-year-old!
Per @BlueJaysAlways (follow him, he's also tracked the draft and provides good info), Perry pitched 66 innings and struck out 115 for a K/9 of 15.68 while walking only 1.23 per nine innings. Perry also had an ERA of 0.42. Furthermore, he hit .436 and had an OPS of 1.268 due to his eight home runs. Big credit to @BlueJaysAlways
With the 398th overall pick, the Jays selected RHP Bo Bonds:
Pitching as a reliever, the 21-year-old Bonds posted a 3.11 ERA in 55 innings pitched. Towards the end of the season, he started pitched nearly five innings, so perhaps it's an option to stretch him out as a starter. He had a K/9 of 13.58 and a BB/9 of 4.75.
In his JuCo career, he had a 3.74 ERA and had four saves. He had a K/9 of 15.24 per his team's bio on the 21-year-old righty.
From the video above, it looks like he features a 91 mph fastball and a slider that sits in the high 70s.
With the 428th overall pick, the Jays selected C Sammy Hernandez:
A second high school player! I didn't expect it, nor did I expect them to draft a catcher.
He led his high school team with five homers and slashed .411/.477/.808 in 86 plate appearances.
For his high school career, he slashed .430/.509/.741 with 9 homers in just 221 plate appearances. Pretty impressive numbers for a high schooler.
I swear, he hits!
With the 458th overall pick, the Jays selected SS Michael Turconi:
We're back to stats available on Baseball Reference, yay!
Turconi slashed .314/.419/.587 along with 15 homers in 292 plate appearances as a senior at Wake Forest. Furthermore, he had a K% of 16.44% and a BB% of 14.38%.
For his four year career, he slashed .302/.395/.483 with 26 homers in 777 plate appearances. He had a K% of 19.43% and a BB% of 12.48%.
Last season, he slashed .292/.371/.480 with eight homers in 196 plate appearances. However, his K% of 25.51% and BB% of 9.18% really stood out in a bad way. It's nice to see him add some power while returning to his previous form of taking walks and not striking out an exorbitant amount of times.
With the 488th overall pick, the Jays selected RHP Kale Davis:
The Jays have picked another Oklahoma Sooner, this time picking the 22-year-old Kale Davis.
He posted a 4.25 ERA in 42.1 innings pitched this season. Pitching as a reliever, he posted a K/9 of 11.9 and a BB/9 of 4.3.
For his entire collegiate career, he posted a 4.40 ERA in 108.1 innings pitched, with a 11.5 K/9 and a 5.2 BB/9.
Dating back to June 3rd, the video above shows that he was sitting in the low 90s.
Davis also pitched a 7 inning perfect game shutout back in 2018 with his high school, including 14 strikeouts in a playoff game.
With the 518th overall pick, the Blue Jays selected LHP Ryan Chasse:
The Jays have selected another senior college reliever.
Chasse is a 6'3, 250 lb lefty who posted a 2.81 ERA in 41.2 innings pitched with Campbell University. This included a BB/9 of 5.6 and a high K/9 of 13.
In his three seasons, he posted a rather low ERA of 3.58 in 196.1 innings pitched. This included a 3.9 BB/9 and a 8.8 K/9.
Before his senior year, he pitched mainly as a starter. His best season came in his sophomore season, where he posted a 2.95 ERA in 76.1 innings pitched. He struck out 6.8 per nine innings and walked only 3.2 per nine, his lowest totals.
He pitched 1.42 innings in the 2022 Cape Cod league, posting a 1.23 ERA. He had an extremely high K/9 of 16.6, but his BB/9 also increased to 7.4.
While his strikeout rate jumped significantly after moving into the pen, so did his BB/9. It'll be interesting to see whether the Jays run him out as a starter or a reliever.
With the 548th overall pick, the Jays selected LHP Jeremy Pilon:
So this one came out of left-field. While I was expecting them perhaps to pick a prep arm in the last three rounds, I wasn't expecting them to pick a 16-year-old lefty (turning 17 in September).
Unlike basically every other prospect covered here, his stats are going to be quite difficult to find.
However, thanks to Prep Baseball Report
, we can find his max velocity, averages and spin rates.
He throws three pitches, a fastball that averages 88.4-89.7 mph with an average spin rate of 2373 (quite impressive). He also features a changeup that averages 77-78.5 mph and a curveball that averages 73.9-75.7 mph.
It may be a long shot for the 16-year-old to sign, but if he does, there's a ton of upside in the lefty.
With the 578th overall pick, the Jays selected RHP Gage Stanifer:
They've picked another high school arm.
Stanifer also features a changeup with a velocity of 88-90 mph (1867 RPM average), a curveball with an average velo of 83.8-85.2 mph (2403 RPM average) and a slider with a 80-84 velo.
Committed to the University of Cincinnati, it may be a hedge pick, but this is a big arm. Like with all high school picks on day 3, it's to be seen if the Jays can sign them ($125,000 cap without dipping into the bonus pool money), but I think all four high school picks have some upside.
I guess we'll see in a few days!
With the 608th overall pick, the Jays selected OF Gregory Pace Jr.:
Alright, I can almost guarantee this is a backup pick just in case one of the Day 1 draftees don't sign.
The soon to be 18-year-old outfielder was ranked as the 185th prospect according to Prospects Live and 176th prospect according to Baseball America. He's a plus plus runner and a great fielder (excellent arm, good range). There are questions about his swing, but if the Jays are able to sign him, there would be plenty of time to iron it out.
Pace stands at 6'3, 190 and could add plenty of muscle to his frame as he grows older.
However, he has a hard commitment to the University of Michigan, meaning that it's next to impossible that the Jays are able to sign him. Below are his grades according to Baseball America.
Hit: 35
Power: 50
Run: 70
Field: 60
Arm: 60
Overall: 40/extreme
All in all, it's a good hedge pick and it'll be interesting to see how Pace develops at university if the Jays can't sign him.
Editors note:
Wow, draft time was a lot of fun. There will be a little bit more content in the next while, including my debut podcast as well as a wrap up that should be done soon. I'll also be featuring a top 50 Jays prospect list once we get a clearer picture of which draftees sign and which don't.
Speaking of which, I may be the one that posts the articles on the players that sign, so stay tuned for that.
While the draft is done, that doesn't mean that Blue Jays Nation still won't be busy until August 2nd. There's going to be a ton of trade deadline content, including a few more "Meet the Sellers" along with a new series that I'm excited to debut.
Stick around, because this is the most fun time in baseball. Anymore updates to this article will be minor, such as fixing the grammar and any new information I can find.
As always, you can follow me on Twitter @Brennan_L_D. I'm now aiming for 2,000 followers by the start of next season.
---