MLB Notebook: Chaim Bloom fired by Red Sox, Braves win the NL East again, and more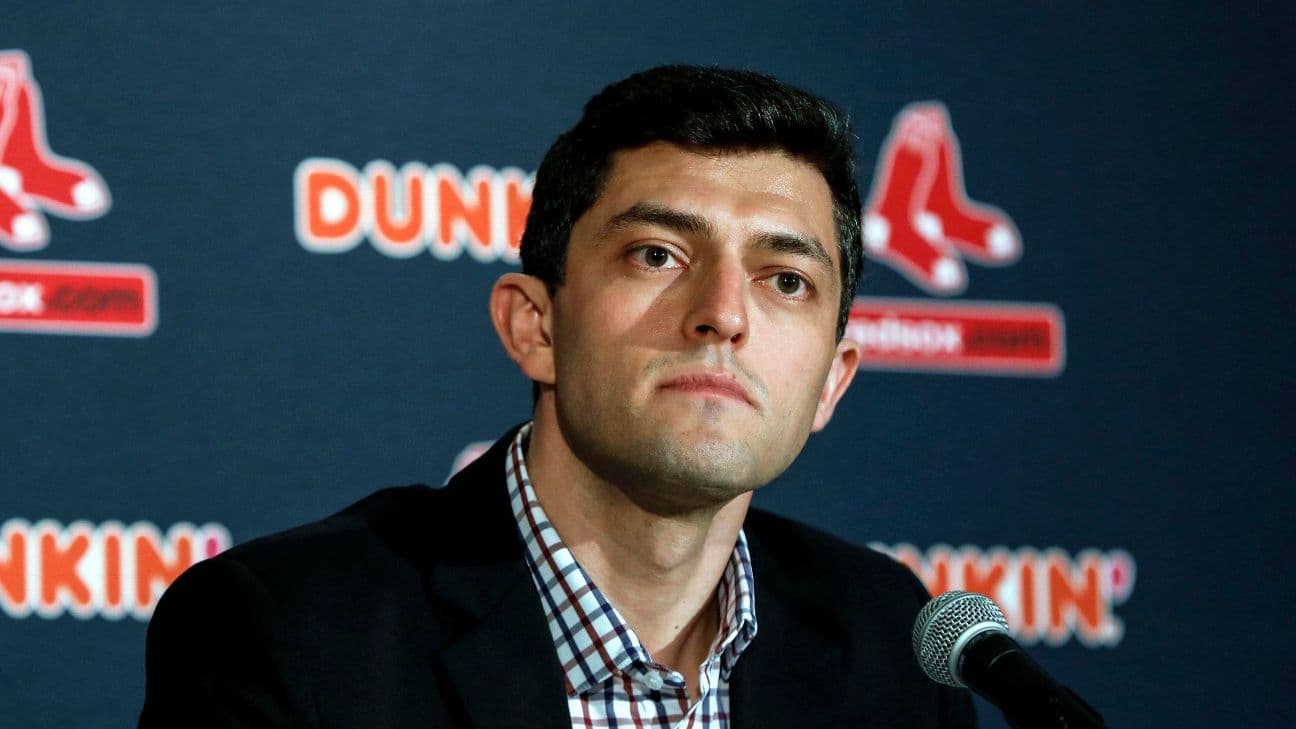 While the Red Sox's season failed to launch, it certainly didn't seem to warrant drastic action being taken, certainly not like this. But losing two in a row to the 2023 Yankees might do that to anyone.
Sure, Chaim Bloom's track record is a little spotty and 2023 isn't exactly doing him any favours, but Boston seemed to have seen enough. It comes as the Red Sox seem to be accumulating a decent farm system, building up some talent within, and despite not really spending big during free agency still fielding a team above .500.
It feels odd to be letting him go, much less ahead of others on the firing block. If anything, Bloom looks like a scapegoat for ownership failings.
One of the possible hires to replace Bloom is Toronto VP James Click. He actually got his start in baseball thanks to a recommendation from Bloom, hired to the front office of the Tampa Bay Rays, before getting the general manager gig with the Houston Astros and winning a World Series with them. He certainly has a proven track record and could be a good hire for the Red Sox. Chris Antonetti and David Forst are also candidates to take over the helm in Boston.
Whichever way you want to look at it though, Bloom's firing leads to some fascinating questions especially if you're a Blue Jays fan. At what point does the Shatkins regime end? Certainly, the noise has gotten much louder, especially with a putrid 9-2 loss last night against the Texas Rangers to cap off a disastrous 4-game sweep at home, the first 4-game sweep in franchise history.
The team as a whole seems to be treading water, underdelivering on what appeared to be a promising season on paper. Underperformances from key players, injuries, everything has not gone the Jays' way – and yet, they're still just 1.5 games out of a wildcard spot. But that isn't good enough, not with this payroll, not with this team. And management does play a big part in that.
Atkins has not won a playoff series since he took over. He hasn't been close to winning a division title. He's had three managers now, and nothing seems to have gotten better. A change is overdue if the Jays don't make the postseason.
Other front offices that might see some shifts thanks to the Rod Sox news include the San Francisco Giants, who might take action with the shifting tides of the managerial world.
Braves clinch NL East for 6th year in a row
On the flip side of the spectrum, the Atlanta Braves continue their dominance and lock up the NL East pennant race with a big 4-1 win over the Philidelphia Phillies.
And funnily enough (or not so funny), the person at the helm of these Braves is former Jays' GM Alex Anthopoulos. His body of work seems to speak for itself, helping the Dodgers to an NL West title and NL pennant, while steering the Braves to 6 consecutive NL East titles with a World Series to boot. It is more salt in the wound to see Anthopoulos succeed while his old team still spins its wheels to be competitive.
Still, the Braves have built one of the best teams in baseball, and all signs point to another deep postseason run from them this season.
A-Rod and more PEDs
It seems the biogenesis stuff doesn't stop when it comes to Alex Rodriguez, who finds himself in yet more trouble from DEA documents about the doping scandal.
With the release of the documents, it came to light that A-Rod was pretty much a snitch in the case, giving up fellow juicing peers in exchange for a lighter sentence. While it isn't really surprising to hear this information, it just adds yet another black mark to A-Rod's legacy in baseball. He could've been one of the best players of his era, and now, we know him as a juicer, liar, and snitch.
The article above is definitely worth a read, with a lot of detail about the documents and how the situation unfolded behind the scenes.
---