MLB Notebook: Reactions around the Angels' waiver-wire fire sale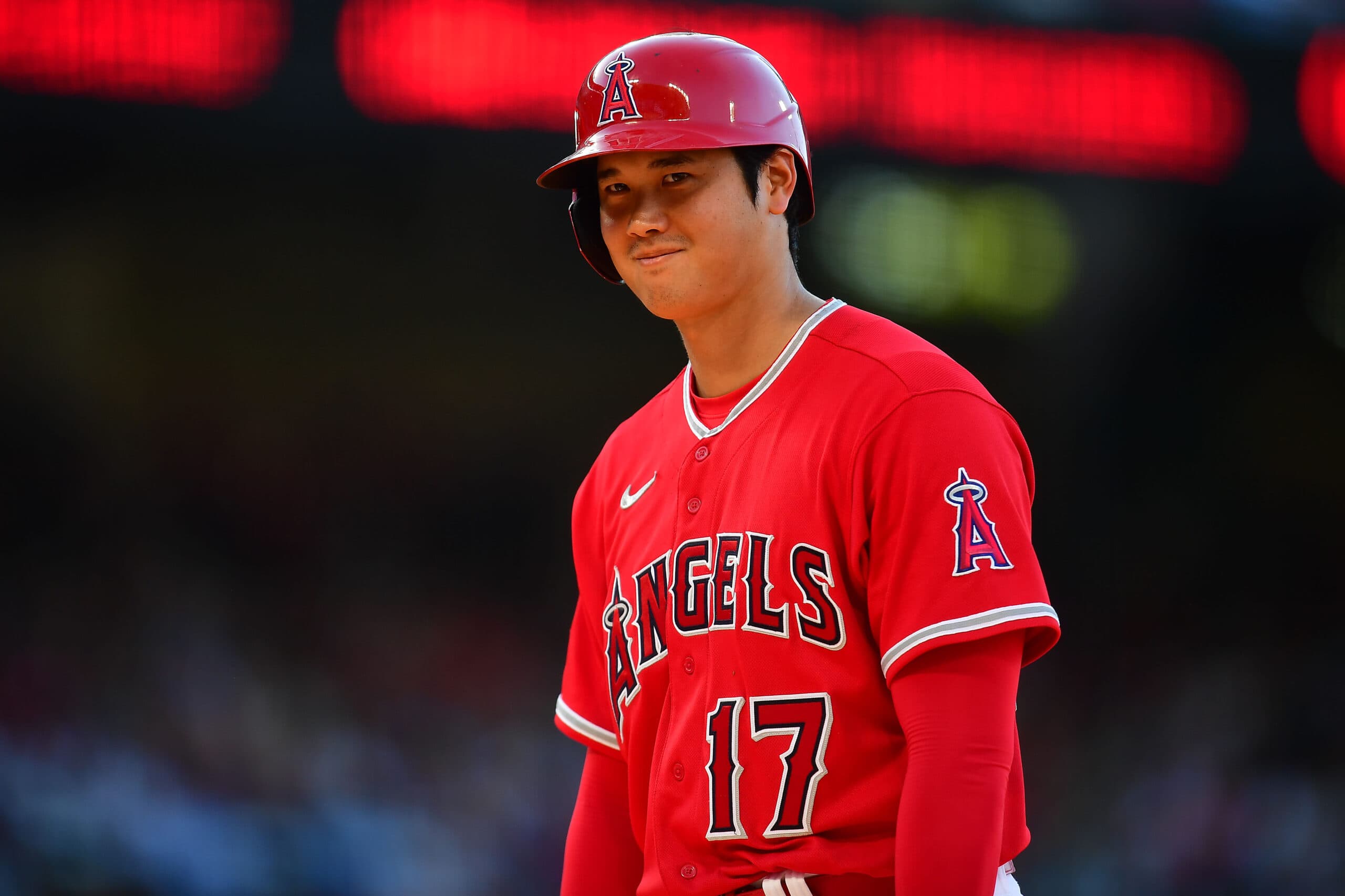 Photo credit:Gary A. Vasquez-USA TODAY Sports
To put it simply, the post-trade deadline Los Angeles Angels are a dumpster fire.
Yesterday's news that the Angels were putting their major deadline acquisitions on waivers sent shockwaves through the league. Not only did they burn through quite some prospect capital to acquire these players, but now, they were simply dumping them for free just to shed salary in a now officially lost season. With Shohei Ohtani out for the year pitching and Mike Trout back on IR, only one player on the Angels' opening-day roster still remains a healthy part of their lineup.
Suffice it to say, the reaction from everyone in baseball has been immense.
Arte Moreno is known for being a weird cheapskate. He'll spend heaps of money on big names (which usually flame out) and then go bargain-bin hunting to fill out the rest of the team which ends up being an unbalanced tire-fire. It's much the same here, as the moment the Angels sank out of contention for a playoff spot, Moreno pulled the trigger to dump all the excess salary to bring himself out of the luxury tax, something he's been avoiding for years. Now, there does stand the point that if all players are claimed and Ohtani leaves in free agency, the salary difference allows the Angels to recoup a 2nd round pick as opposed to a 4th, so there is possibly some motivation there as well.
A Shohei Ohtani trade would always have been difficult. No team that needs him could truly give up enough prospects that would make a deal "worth it" for LA, while the optics of trading the greatest player in baseball history for not-full-value does not behoove the club well. That said, the perception of the Angels has just been plummeting further, and now they have to think that collecting any assets from selling at the deadline would've been preferable to this outcome they are now living in.
The Toronto Blue Jays, who are currently scrapping it out for a wild card spot, could definitely use some free pieces to see if anything can help them in their postseason pursuit. A RH bat like Grichuk wouldn't hurt to try out in the lineup. For more in-depth looks at these players check out Tyson's outfielder piece
here
and Brennan's pitcher piece
here
. Other teams like the Cincinnati Reds and Chicago Cubs could also use them in their own playoff pushes. Expect the ballclubs that are in the wild card race to be the most aggressive claimers here. As a reminder, the waiver order looks like this:
To be entirely fair to the Angels' management, they did their best in trying to field a competitive team and make a run at the postseason. The problem is that this team is cursed and the acquisitions underperformed in the midst of a complete meltdown. The waiver path is drastic but is how the Angels are approaching it. Now, only time will tell where the pieces will fall.
The overall reception to this could probably be classified as shock. It's stunning to see this sort of measure being taken by LA, with their weak farm system gone the team isn't even trying to recoup any of that prospect capital. It's a sad look for this team and another wasted year of Ohtani and Trout. These two will likely never play on the same team again – and they will never make a postseason together while on the same club. Isn't that such a shame?
Be free, Shohei.
---