MLB Notebook: Tampa Bay Rays have smallest playoff crowd since 1919 and LA Angels now hold longest playoff losing streak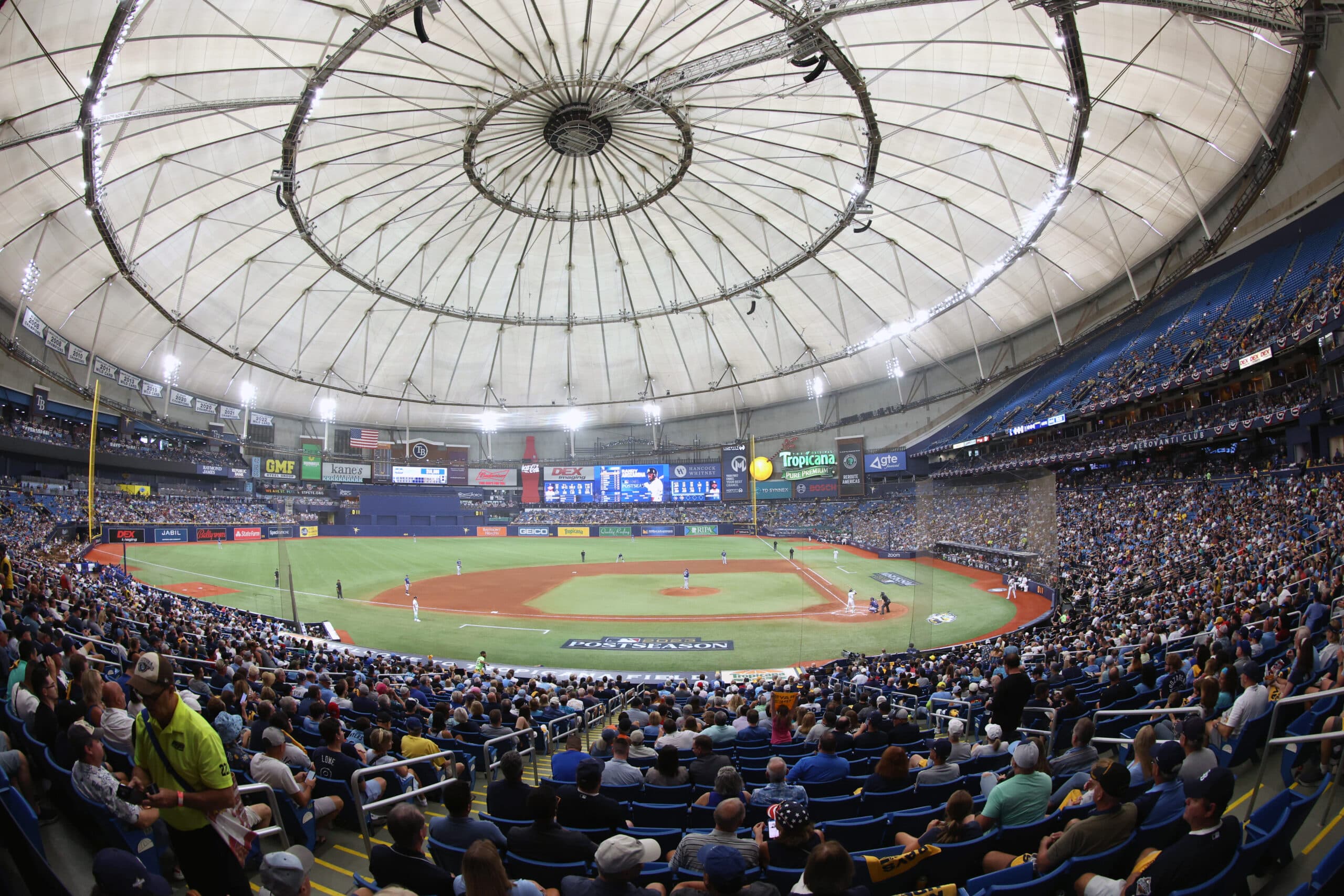 Photo credit:Kim Klement Neitzel-USA TODAY Sports
The Tampa Bay Rays got walloped 4-0 against the Texas Rangers in game one of their Wild Card round Tuesday afternoon, but that somehow wasn't the worst news to come out of their franchise.
That's all thanks to the meagre 19,704 fans who went down to the Trop for the afternoon affair. The number marks the smallest attendance a team has seen in the post-season since Game 7 of the 1919 World Series — one infamous for the Black Sox Scandal in which eight players were banned for life following a series between the Cincinnati Reds and Chicago White Sox. Commissioner Kennesaw Mountain Landis came down heavy on those involved, but I don't think we'll see another controversy like that break out in Tampa Bay.
Low attendance in that game, according to the Society for American Baseball Research (SABR) and as cited by 
The Athletic,
came as fans needed to buy tickets in three-game blocks for games hosted by the Reds, and that miscommunication over individual ticket sales in that game led to fans being turned away at the ticket offices.
According to Baseball Reference, the 19,704 fans who attended were still more than the club had averaged all season having drawn 17,781 per night, the fourth-lowest rate in the league. Attendance issues have been a continuous issue for the Rays ever since they arrived in 1998.
Step aside, Minnesota
With the Twins taking out the Toronto Blue Jays in Game 1 of their ALWC series, the longest active post-season winless streak now belongs to none other than the LA Angels.
Minnesota's winless streak dated all the way back to October 2004 when they won Game 1 of the ALDS against the New York Yankees. The Angels, meanwhile, haven't won a postseason game since October 22nd, 2005 when they beat the Yankees 7-6 in the ALCS. The four-year gap between the two clubs was significant, to say the least.
The Angels will similarly look to break their streak next season, but they might be in tough to do so. Shohei Ohtani looks as good as gone in free agency this winter, and they'll undoubtedly have a near-impossible time trying to replace him in their lineup. A healthy Mike Trout and Anthony Rodon would surely help, but both players have had their fair share of issues staying healthy in recent years.
Phil Nevin is out as the Angels' skipper and general manager Perry Minasian sure made it sound like he was hopeful they could
contend for a playoff spot next season
. I wait with bated breath.
---
Zach Laing is the Nation Network's news director and senior columnist. He can be followed on Twitter at
@zjlaing
, or reached by email at zach@oilersnation.com.
---