Multiple Blue Jays are eligible for a Qualifying Offer but Matt Chapman is likely the only player who will receive one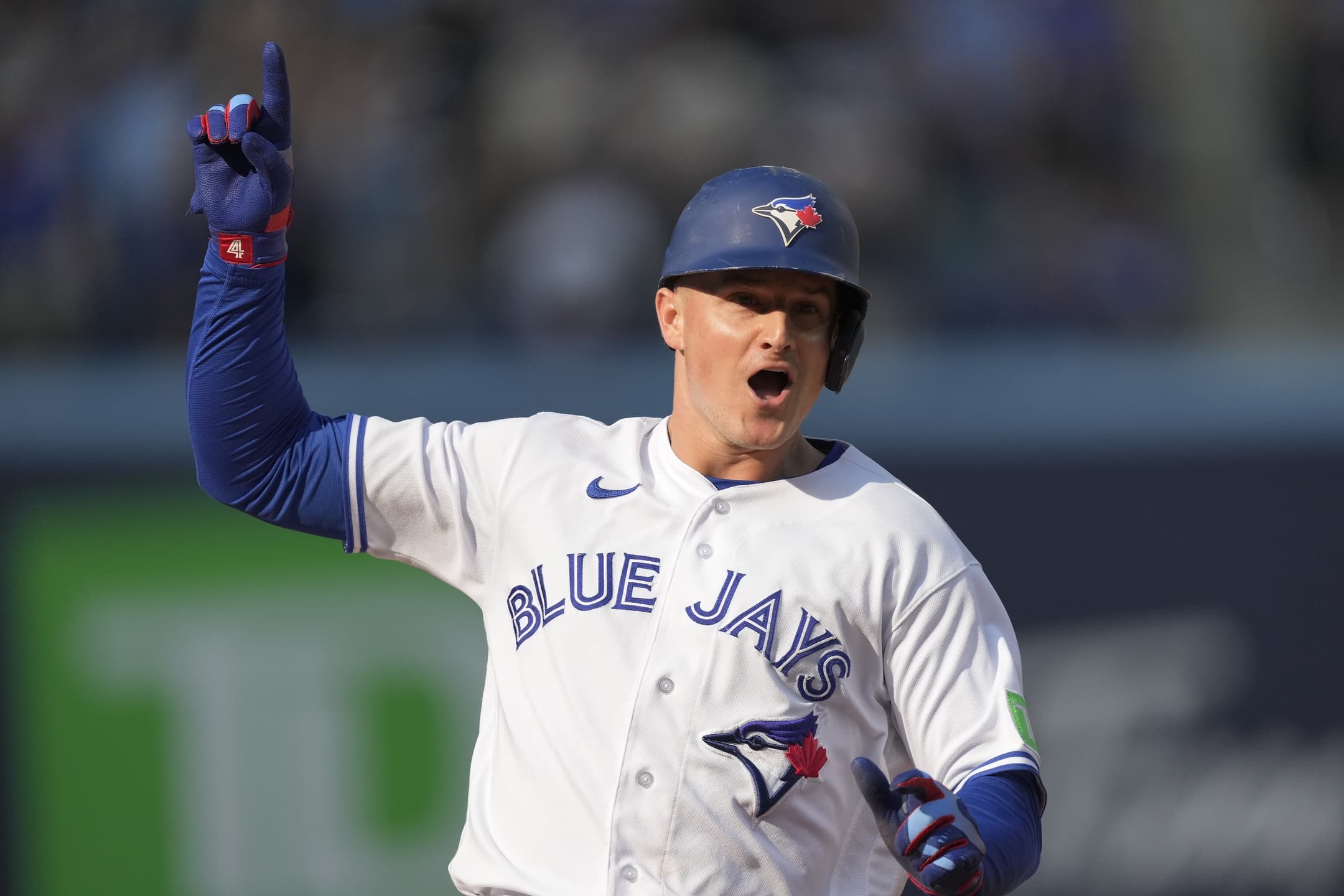 Photo credit:© John E. Sokolowski-USA TODAY Sports
It's nearly Transaction Season.
The World Series is scheduled to end no later than Saturday and free agency will officially open five days after the trophy is awarded.
During that five-day stretch, teams must decide whether or not to issue a qualifying offer to their eligible free agents. In order for a player to be eligible for a qualifying offer, they have to have never received one in the past and they had to spend the entire previous season with the same team.
If a player declines, they become a free agent. The player's original team receives draft pick compensation and the new team they sign with is subject to a draft pick forfeiture. The draft picks are moot if the player winds up re-signing later on.
If a player accepts, they're issued a one-year contract that's calculated by taking the average salary of the 125 highest-paid players in the league. This year's qualifying offer salary is expected to be around $20.5 million.
Last off-season, 14 players were tendered qualifying offers, but slugger Joc Pederson and starting pitcher Martin Perez were the only ones who accepted them. Shohei Ohtani, Cody Bellinger, and Blake Snell are considered locks to receive qualifying offers this winter, although they'll each likely reject and enter free agency.
As for the Blue Jays, Matt Chapman is likely the only impending free agent who will be qualified. Chapman had a frustrating season offensively but provided enough value defensively at third base to compensate. Having Chapman back on a one-year deal would be a win for the Blue Jays but the 30-year-old will surely be able to earn significantly more money in a weak free agent class.
The other eligible name worth considering is Kevin Kiermaier, who wasn't qualified by the Tampa Bay Rays last winter. Kiermaier signed a one-year, show-me deal with the Blue Jays and had an excellent season but would be a major risk to bring back on a one-year, $20.5 million contract considering his injury history.
Hyun Jin Ryu and Brandon Belt are ineligible because they've both received qualifying offers in the past and Jordan Hicks isn't eligible because he didn't spend the entire season in Toronto.
The Blue Jays gave qualifying offers to Robbie Ray and Marcus Semien two years ago and both players declined and wound up signing elsewhere as free agents. The Blue Jays received compensatory draft picks that were used to select infield prospects Tucker Toman (77th overall) and Cade Doughty (78th overall) during the 2022 draft.
Since the Blue Jays were among the teams to spend above the competitive balance tax threshold in 2023, the pick that they would receive as compensation for Chapman leaving would be after the fourth round.
---