Nate Pearson has been recalled by the Blue Jays, Bowden Francis optioned for the fifth time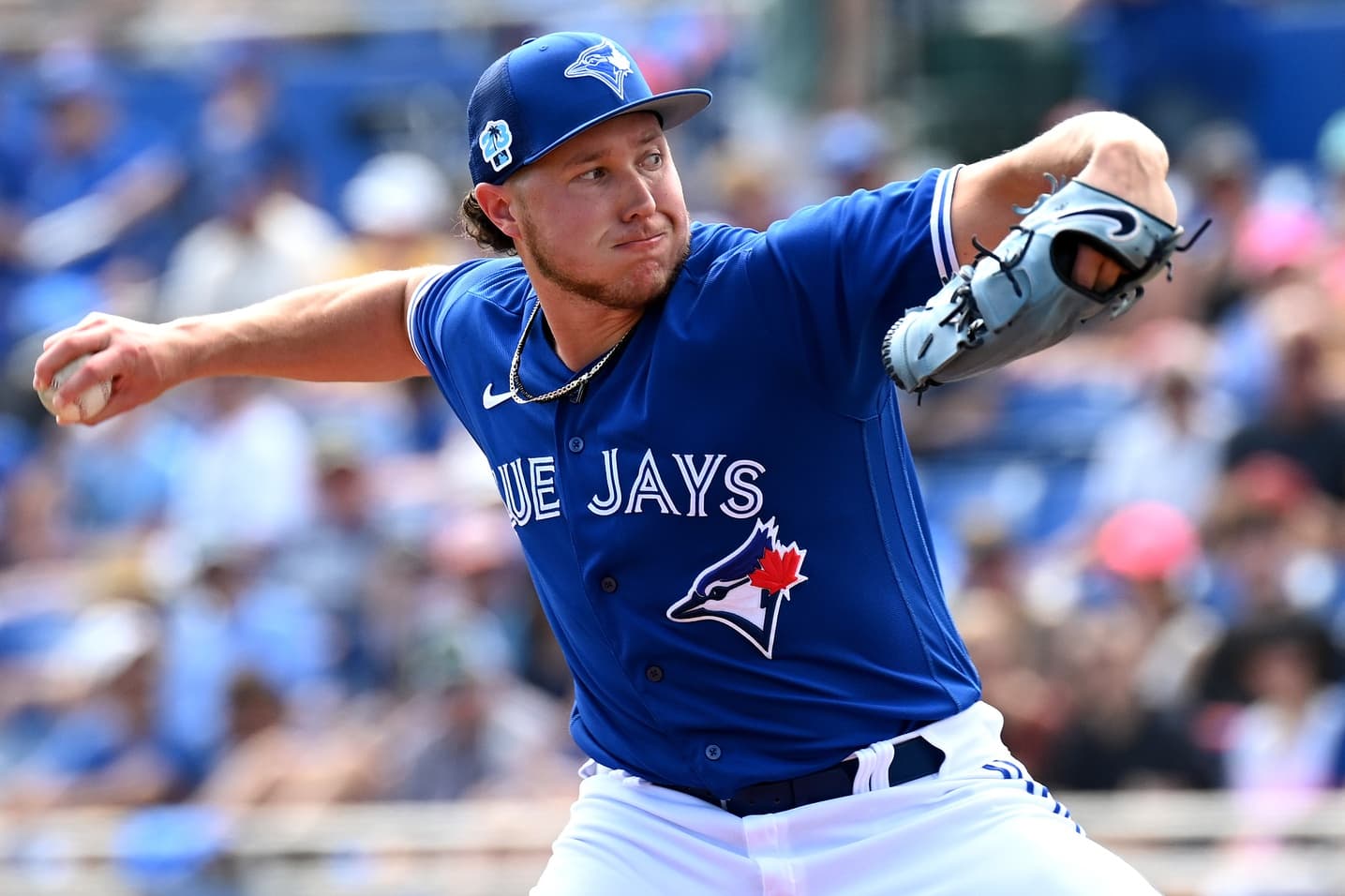 Photo credit:© Jonathan Dyer-USA TODAY Sports
Nate Pearson is back, baby.
On Friday afternoon, the Blue Jays Twitter page announced that Nate Pearson has been recalled, while Bowden Francis has been optioned.
Francis, 27, was acquired in the Rowdy Tellez trade back in 2021, and had a great debut season with the Blue Jays in 2023. The righty has a 1.73 ERA and a 3.86 FIP in 36.1 innings pitched, along with a 25.7 K% and a 5.9 BB%. This is the fifth time Francis has been optioned, meaning that if he is recalled and optioned again, he must be put on waivers.
Nate Pearson, also 27, was a part of the early season Blue Jays bullpen, where he posted a 5.18 ERA and a 4.91 FIP in 40 innings pitched, along with a 24.1 K% and a 9.4 BB%. Since his demotion in late July, Pearson has posted a 1.46 ERA and a 4.14 FIP in 12.1 innings pitched. Pearson has also struck out 32.1% of batters in the time, but has walked 17.9% of them as well. Notably, he has not allowed a walk since August 27th.
The reason why Francis was optioned is pretty clear. He pitched in three different games in the Texas series. Allowing just a single run in 4.1 innings pitched. Pearson has had some experience as a multi-inning reliever, as he's gone more than an inning 13 times in his 33 games in the big leagues.
There's a good chance that Pearson will see some innings if the score is out of hand, but I wouldn't expect him in any high leverage situations for the remainder of the season. Hopefully, he can find that form that he had early in the season.
---
As always, you can follow me on Twitter, Instagram, and Threads @Brennan_L_D.
---