New York Yankees fan who got Aaron Judge home run ball in Toronto got to meet him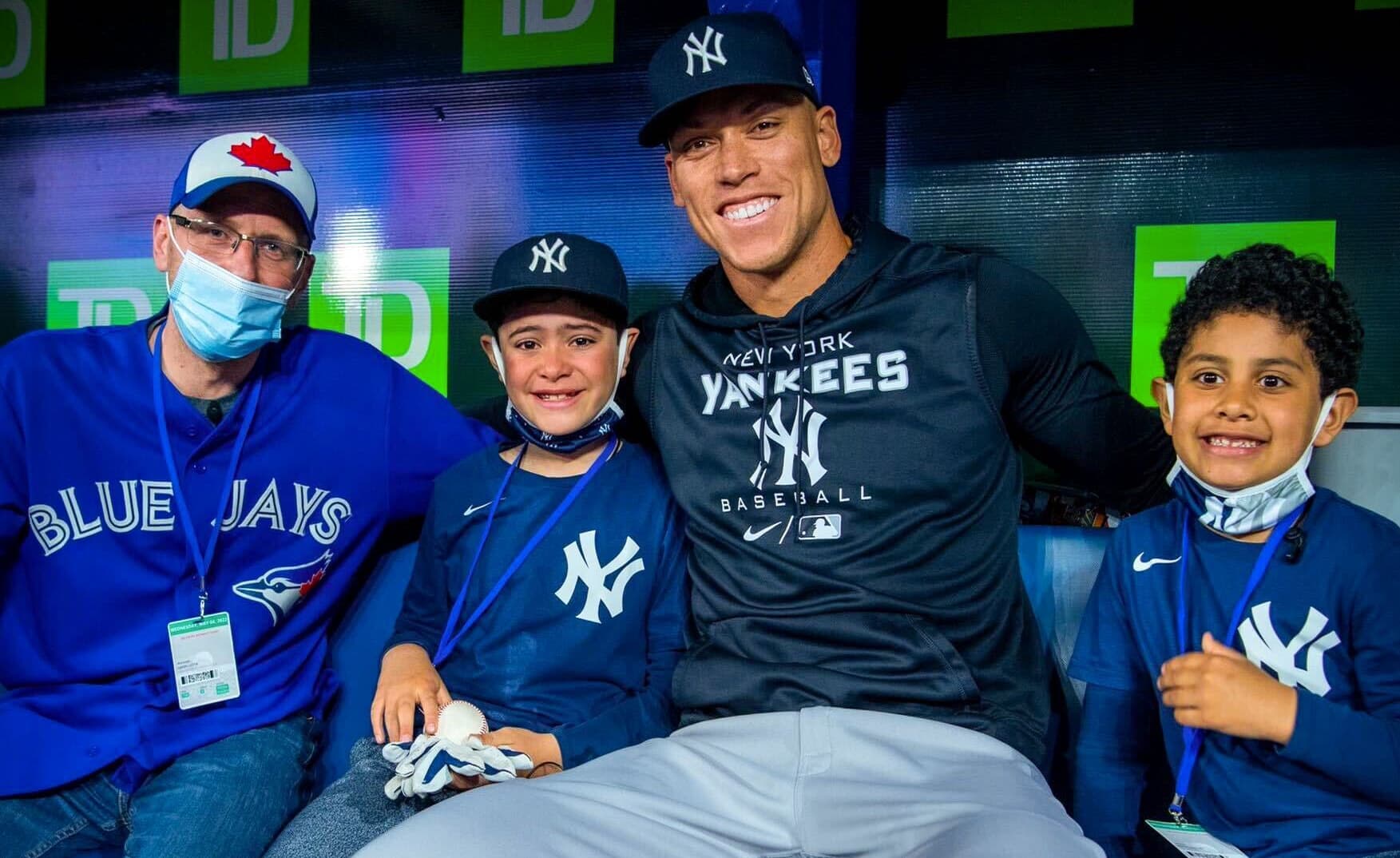 Photo credit:twitter.com/yankees
Sports rule.
No matter what side of the fanbase you sit on between the AL East foes in the Yankees and Blue Jays, you can't help but feel good for nine-year-old Derek Rodriguez.
You see, Torontonians Derek and his father, Cesar, are both massive Yankees fans who had tickets to all three games of the series between the two teams. Derek, a massive Aaron Judge fan, was donning a shirt the players' number 99 on the back.
When Judge juiced a sixth-inning no-doubter to left field, it bounced into the second deck right where Blue Jays fan Mike Lanzillotta was sitting.
"When it came to me, and I picked it up, and I was just like, 'Wow, like, I got to give it to this kid,'" Lanzillotta told
The Athletic
. "It's his player, his T-shirt."
Cameras picked it up right away caught a heart-melting hug between the two and
And ahead of the rubber match between the two teams Wednesday, both Rodriguez and Lanzillotta got welcomed into the Yanks' dugout to meet Judge.
You can't pick up what was said in any of the clips posted, but you can just see the joy beaming from the young Rodriguez's face.
Lanzillotta, meanwhile, didn't walk out of it all empty-handed as George Springer went out of his way to give him two signed jerseys.
How can you not love baseball?
---
Zach Laing is the Nation Network's news director and senior columnist. He can be followed on Twitter at
@zjlaing
, or reached by email at zach@oilersnation.com.
---
---