News and Notes: Blue Jays have reinforcements coming, Diamondbacks drop a catcher, and more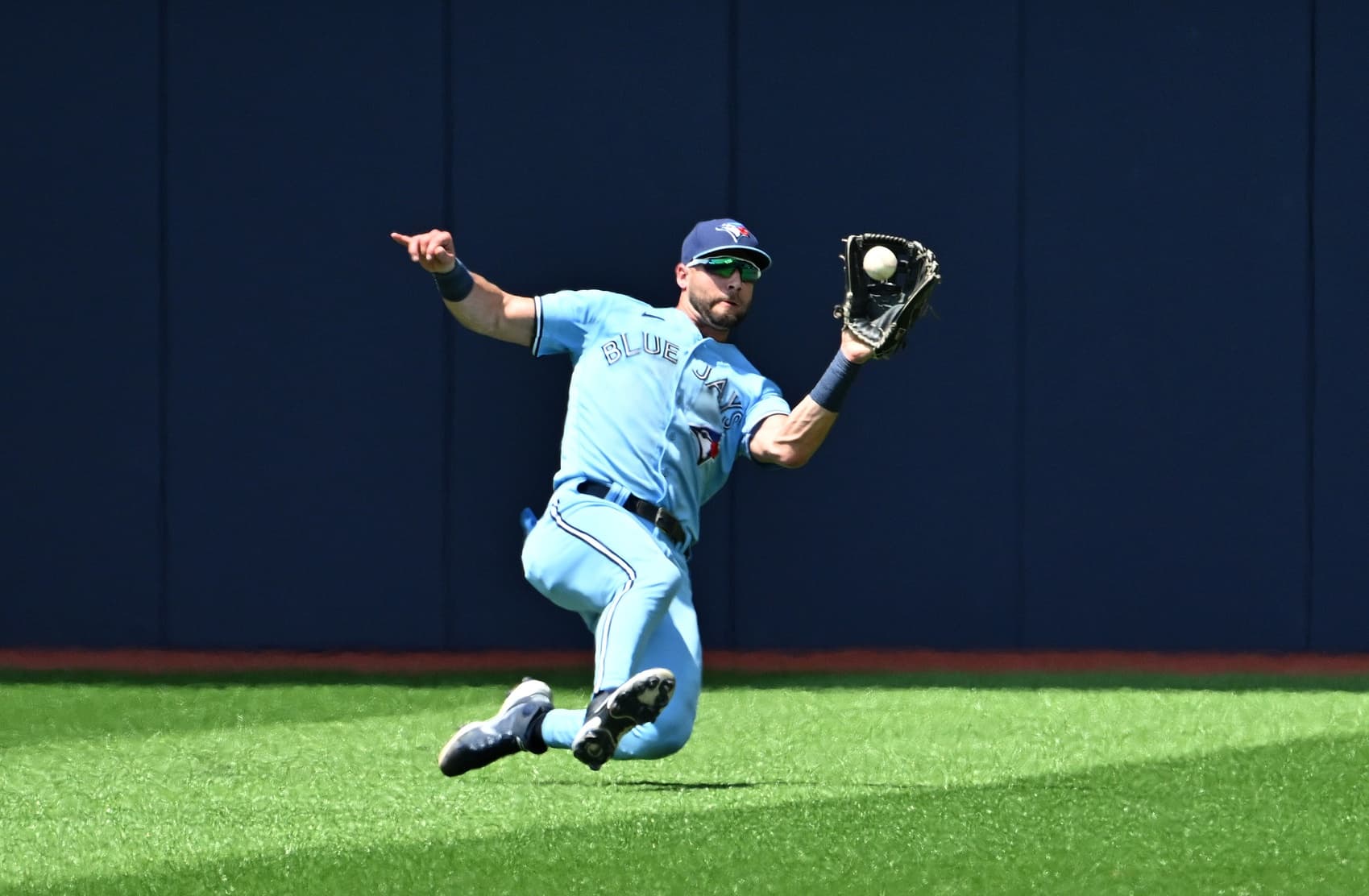 Photo credit:© Dan Hamilton-USA TODAY Sports
The Blue Jays are slowly getting to full strength.
Jordan Romano was activated from the Injured List on Tuesday and it looks like three other players could be back for the weekend when the Blue Jays hit the road to play the Reds in Cincinnati.
Bo Bichette, who's coming back from a knee injury, was supposed to start a rehab assignment with the Buffalo Bisons on Tuesday as the team's designated hitter but the game was rained out. He'll instead suit up as Buffalo's shortstop to begin his rehab assignment on Wednesday.
Both Trevor Richards and Chad Green will pitch for the Bisons this week as well. Richards is dealing with a neck issue and was expected to only need the minimum of 15 days on the Injured List before returning. Green is working his way back from Tommy John surgery and suffered a setback when he was hit in the head with a throw to second base from the catcher. He's cleared through concussion protocol and will resume his rehab assignment.
Finally, Kevin Kiermaier should also be back with the Blue Jays following a minimum-length stint on the 10-day Injured List. Kiermaier cut his arm making a catch against the outfield wall at Fenway Park last weekend and will be eligible to return on Friday.
The Blue Jays will have some roster decisions to make when these players are activated from the Injured List. Nathan Lukes and Bowden Francis will be sent down to make room for Kiermaier and Richards, but things are a little trickier when it comes to Bichette and Green.
The decision of who to send down for Bichette likely comes down to Santiago Espinal or Davis Schneider, both of whom have options. Espinal has taken a significant step back from last season while Schneider has cooled off since putting together one of the best big-league debut weekends in baseball history.
Paul DeJong, who was acquired immediately after Bichette got injured, has gone 3-for-41 since joining the Blue Jays but would need to clear through waivers in order to be sent to Buffalo. Though his bat hasn't arrived in Toronto, it would be somewhat surprising if the Blue Jays cut ties with DeJong that quickly.
Green is coming back from the 60-day Injured List, so activating him will require a couple of transactions. Jay Jackson has options and will likely be the odd man out assuming nobody gets injured between now and Green's return. The 40-man roster spot is tricky because the Blue Jays have already designated Mitch White, Trent Thornton, and Thomas Hatch for assignment, with the latter two getting scooped by other teams.
When Hyun Jin Ryu was added to the 40-man roster, the Blue Jays moved Otto Lopez to the 60-day Injured List. Maybe that'll happen again when Green is ready to return so that the Blue Jays don't need to lose a decent depth player like Nathan Lukes or Ernie Clement for nothing.
Somewhat related to the conversation about the 40-man roster is pitching prospect Yosver Zulueta getting moved from the Bisons to the Florida Complex League.
The hard-throwing right-hander came into the season as an option to contribute to Toronto's bullpen but he's been all over the grid in Triple-A thus far. Zulueta owns a 4.47 ERA over 37 appearances and is striking out 9.6 batters per nine innings while walking 7.1 per nine.
It's purely speculation, but if the Blue Jays don't see Zulueta as an option for a September call-up, he could get a phantom 60-day Injured List stint to work at the lab in Dunedin. That would open the spot needed for Green.
Diamondbacks release catcher Carson Kelly
The Arizona Diamondbacks have moved on from a catcher who was once viewed as a big part of the team's future. Carson Kelly was released on Tuesday after being designated for assignment to make room on the team's roster for Gabriel Moreno to be activated from the Injured List.
Kelly was the second-round pick of the St. Louis Cardinals in 2012 and was among the prospects sent to Arizona in exchange for Paul Goldschmidt in December of 2018. He broke out in 2019 with a slash line of .245/.348/.478 but suffered a wrist injury a couple of months into the 2021 season and hasn't been the same since. Between 2022 and 2023, Kelly has posted a .215 batting average and a .690 OPS.
Given the number of times Danny Jansen has been plunked in the past couple of weeks, it might be ideal for the Blue Jays to add some organizational catching depth. Tyler Heineman is the third catcher on Toronto's 40-man roster but Kelly could be brought in on a minor-league deal to add another player with big-league experience into the mix.
---