News and Notes: Chad Green nearing return, Paul DeJong goes yard, Brandon Belt makes history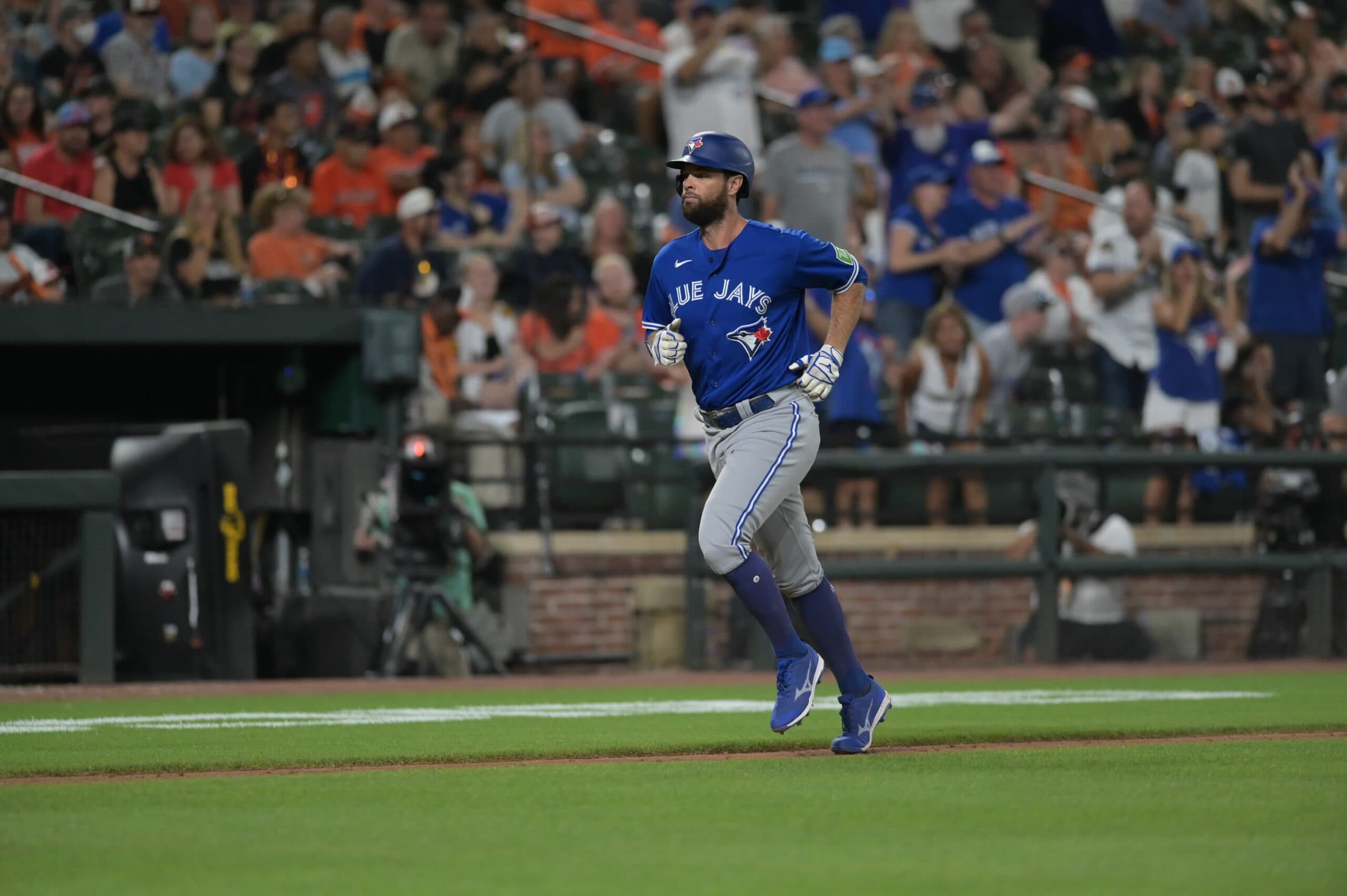 Photo credit:© Tommy Gilligan-USA TODAY Sports
Chad Green's return to the big leagues appears to be right around the corner.
Manager John Schneider said on Wednesday
that the plan is for Green to make a couple more appearances with the Triple-A Buffalo Bisons on Tuesday, potentially on back-to-back days, and then assess his readiness to join the Blue Jays next week.
Green is currently on a rehab assignment working his way back from Tommy John surgery. He's pitched nine-and-two-thirds innings over eight appearances between Low-A Dunedin and Triple-A Buffalo and has allowed two earned runs while striking out 12 batters and walking none.
The Blue Jays could opt to wait until next Friday when expanded September rosters allow teams to carry 28 players rather than 26. That would mean they could activate Green and not have to demote anybody from their current pitching staff.
Green is on the 60-day Injured List but the Blue Jays already cleared a spot on the 40-man roster for him by designating Paul DeJong for assignment over the weekend. Speaking of DeJong…
Paul DeJong hits a home run in his first game with the Giants
DeJong was released by the Blue Jays and inked a minor-league deal with the San Francisco Giants soon after. He was added to their big league roster on Wednesday and smashed a two-run home run in his first game with his new club.
During his time with the Blue Jays, DeJong went 3-for-44 with one RBI. He's 2-for-3 on the day for the Giants with two runs driven in so DeJong has already nearly matched his production over 13 games with the Blue Jays in one game with San Francisco.
Baseball is a funny sport, isn't it?
Brandon Belt's go-ahead homer made Blue Jays history
This, of course, is the result of the ghost runner at second base in extra innings rule that was implemented for the 2022 season. To this point, the Blue Jays hadn't led off an extra inning with a bomb and Belt changed that with his clutch dinger against the Orioles.
Toronto and Baltimore will play the second game of their series on Wednesday night with former Oriole Kevin Gausman going up against Deam Kremer,
who's starting in place of Jack Flaherty
. The Seattle Mariners lost to the Chicago White Sox earlier in the day so the Blue Jays have an opportunity to tie them in the standings with a win.
---