News and Notes: Joe Siddall suggests the Blue Jays could trade two catchers, Ross Atkins speaks, and more!
Photo credit:Nick Turchiaro-USA TODAY Sports
News and Notes time, as we're slowly approaching the Winter Meetings.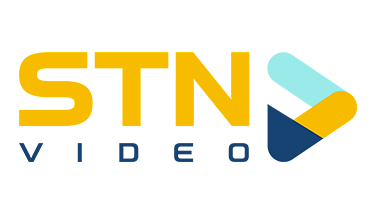 "Slowly approaching" feels like an understatement, as the past month has just been filled with speculation and empty rumours, but we're almost there. Let's look at some things boiling on the hot stove.
Why just trade one catcher, why not two:
It's pretty well known that the Jays are expected to trade a catcher before the start of the 2023 season. While it's also been noted that they're okay with carrying three
if
a trade doesn't materialize, they have a surplus of three really good catchers, so a trade will probably happen.
Sportsnet's Joe Siddall takes it one step further and suggests that instead of trading one catcher, trade two and sign a veteran.
Siddall, who played the backstop in the Majors knows what he's talking about, but this may be
too
extreme. Defensively, Vázquez is an upgrade over Jansen, but except for in 2019 when he hit 23 homers, he never had over 10. Over his career, he is a 84 wRC+ hitter as well, but he's a perfect fit for a backup catcher.
Once you factor in that he's been the backstop for two World Series winners, and yeah, Vázquez is definitely an interesting free agent, but it doesn't seem likely the Jays will sign a catcher for the main roster
This is speculation on my behalf, but it seems likely to me that they'd trade for a starter with team control while signing a left-handed batting outfielder. More on this later, though.
Nathan Eovaldi:
Jim Bowden of The Athletic paired former Red Sox Nathan Eovaldi with the Toronto Blue Jays, speculating that he'd sign a four-year, $90,000,000 deal with the team. The snippet of the article is from Ben Turner (@BenTurn22) on Twitter, and he does a great job of aggregating all the rumours and speculation. You can read The Athletic article here.
Yeah, no thanks. Eovaldi isn't bad by any stretch, he has a 4.16 ERA and 3.83 FIP in 1257.2 career innings pitched. However, he'd be turning 33 years old before the start of the season, and committing an annual average of $22,500,000 to a pitcher who is a slight upgrade over Stripling is… questionable.
Not to mention the fact that the Red Sox offered him a qualifying offer, meaning that whichever team signs him, will lose their second highest pick. This is problematic because if the Jays do go out and sign a guy like Brandon Nimmo, their first two picks would come in the first round and the fourth round.
Will those picks help out in 2023 or 2024? No. However, sustainable contenders must have prospects ready to fill in the holes of departing players. For example, look at how World Series MVP
Jeremy Peña filled in for the departing Carlos Correa. Or how the Dodgers
always
have a great farm system, despite being a powerhouse every season.
It's fine to lose the second-rounder and international signing pool money (which I'm less concerned about), but it has to be for the right player. Losing the draft pick for Brandon Nimmo and George Springer? Absolutely. Losing it for a #4 in the rotation (while signing him to a hypothetical four-year, $90 million contract.)
Matt Boyd:
Hey, it's a former Blue Jay update. Involved in the 2015 David Price deal, Matt Boyd spent seven seasons with the Detroit Tigers, before signing with the Seattle Mariners before the 2022 season.
Boyd was the best prospect the Jays had moved for Price, as he has a career 4.90 ERA and 4.66 FIP in 797.2 innings pitched. He did, however, have his best season in 2021, where he posted a 3.89 ERA and 4.10 FIP
in 78.2 innings.
After only pitching 13.1 innings in 2022, Boyd is returning to the Tigers, signing a one-year, $10 million (plus incentives) contract. I mean, good on him for getting the bag, but that's an interesting move for the Tigers.
On top of relievers being committed serious money (and term) so far this off-season, Boyd's contract shows that it's a pitcher's market, and it'll cost an arm and a leg to sign one. This is one of the few reasons why I think they will trade for a starter and sign an outfielder and not vice versa. Sorry Nootbaar lovers.
This also pours gasoline on my argument that the Jays should have given Ross Stripling a qualifying offer. I don't really blame them for extending that, as we didn't know what they planned to do in terms of their finances (we'll get to that), but I truly believe he would've declined it. Of course, that is just my speculation.
Ross Atkins speaks!:
In the last part of this article, we have some quotes from the man himself, Ross Atkins. Let's start with the first quote, this one is brought to you by Keegan Matheson.
Fairly typical Atkins quote. Don't overplay your hand, and just look to make positional upgrades. Not really much here, but I think they'll just look to upgrade wherever possible. The second quote also comes from Matheson.
This one is spicier. It seems as if the Jays feel like a starter is more of a need than an outfielder. No doubt they'll look to sign a left-handed batting outfielder, but the Jays only know what they have with Alek Manoah and Kevin Gausman at the moment. As good as
José Berríos has been in his career, last season was a concern. Plus who knows what they'd do for the fifth starter role.
It's also worth noting that they'll look to upgrade through free agency, rather than a trade. This is interesting, as it leads me to believe that they don't feel the need to trade a catcher unless they get fair value. Moreno to the outfield, Danny Jansen as the designated hitter? No idea.
Not really huge news by any means… but at least it won't be boring next week! The second piece of news is a lot more interesting, again, from the Sportsnet article, brought to you by Turner.
We've already gone over the free agency stuff, and of course, there is substantial interest in their catchers. However, what's notable is this quote is a clear indication of their financial situation. The Jays currently have a projected total tax allocation of just under $200,000,000. The Competitive Tax Balance is capped at $233,000,000, meaning that it's possible the Jays are going to go over, which is a good thing (for fans.)
Basically, the organization just gets taxed a ton which increases in percentage every year they are over, and eventually drops 10 spots in the draft, like the Mets and Dodgers, are going to for the 2023 draft.
There's no reason for the Jays to be under the CBT this season if they really want to contend. Ryu's $20 million is off the books after the 2023 season, as well as Grichuk's contract.
Either way, it's shaping up to be a really exciting time to be a baseball fan!
You can follow Ben Turner on Twitter @BenTurn22. Definitely worth a follow, as he finds the most obscure news relating to the Jays, such as Jeremy Beasley signing with a Japanese team. You can also follow me on Twitter and Instagram @Brennan_L_D.
---