News and Notes: Kevin Kiermaier speaks for the first time as a Blue Jay, the Jays have interest in Johnny Cueto, and more!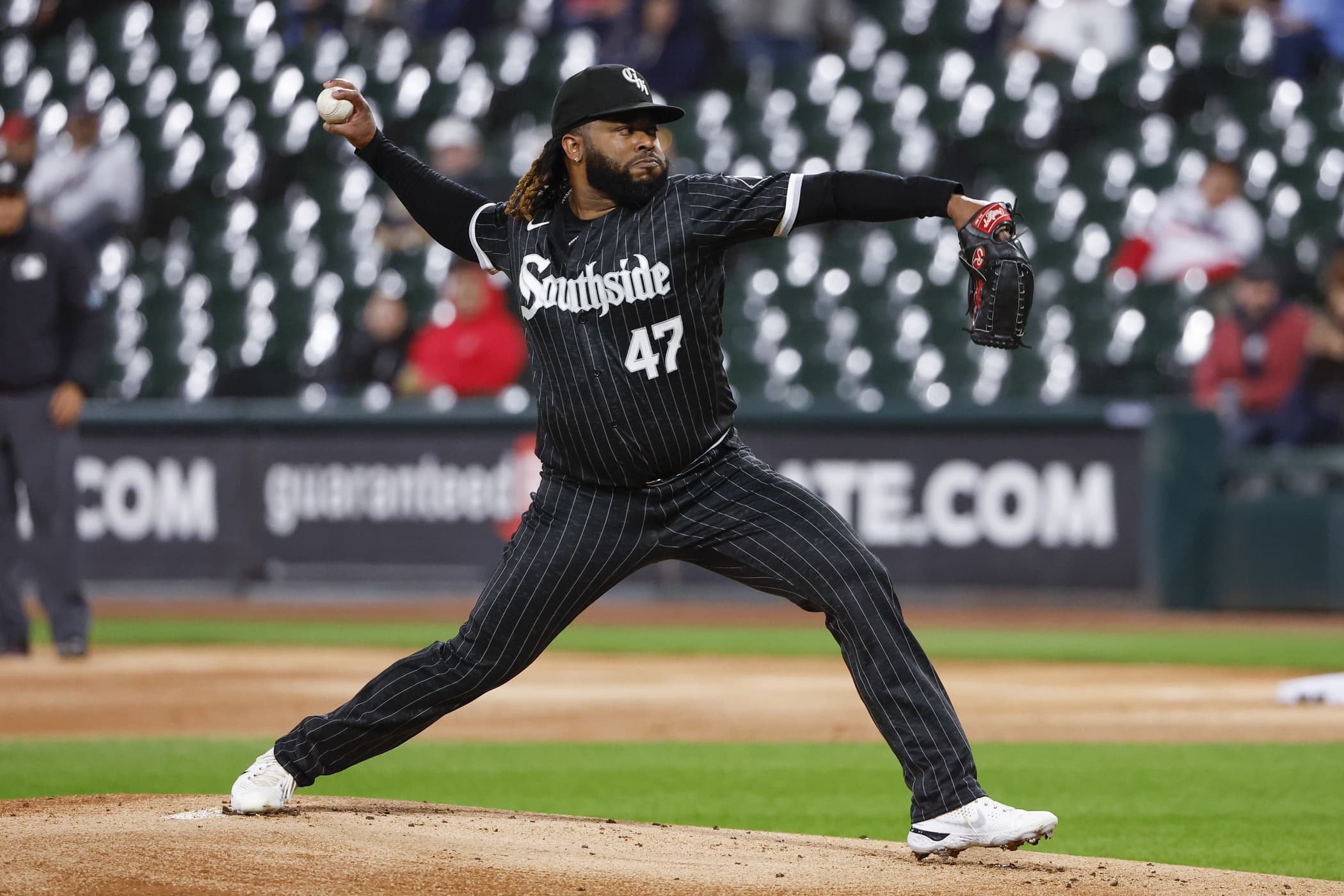 Photo credit:© Kamil Krzaczynski-USA TODAY Sports
It's time for a News and Notes; this time, it's more Blue Jays-centric!
We finally have the details of Kevin Kiermaier's contract and some spicy sound bites. It also seems that the Jays aren't finished signing starting pitchers either.
Kevin Kiermaier:
It had nearly been a week since it was announced that the Jays were signing Kiermaier, but on Wednesday it was announced that Kiermaier signed a one-year, $9,000,000 contract.
For his career, Kiermaier has slashed .248/.308/.407 with 82 homers in 3351 plate appearances for a 97 wRC+. He struggled offensively in his 221 plate appearances but had a 101 wRC+ in 122 games in 2021.
While there's a little bit to be desired with the bat, Kiermaier excels defensively. For his career, he has a 134 Defensive Runs Saved and a 64 Outs Above Average, with the latter being created a season after his fantastic 38 DRS season in 2015.
Kiermaier press conference:
Apparently, Kiermaier will be the Jays' everyday centre fielder.
I've seen many, many people misconstrue this as "Kiermaier is
Teoscar Hernández's replacement", which isn't true in the slightest.
Kiermaier may very well push George Springer to right field, but that doesn't mean that the Jays won't be in the market to add another left-handed batting corner outfielder. It wouldn't be surprising if they still want to use Springer as a designated hitter, meaning the signing of Joey Gallo, Michael Conforto, Michael Brantley, or Andrew Benintendi makes sense.
Not just that, but I'm sure that the Jays are aware of Kiermaier's injury past. They'll almost definitely add another left-handed batting outfielder before the start of the season. My hope is that it's Joey Gallo.
Former Blue Jay Noah Syndergaard signs with the Dodgers:
Although he never played for the big league Blue Jays, Syndeergard was the main piece going the other way for reigning Cy Young winner R.A. Dickey in 2012.
Blue Jays Nation's very own Brendon Kuhn linked the Jays to Syndergaard back at the 2022 trade deadline, meaning that there was definitely interest in a reunion. However, there were no rumours linking Syndergaard to the Jays in the off-season, so it wasn't surprising that he signed elsewhere.
However, it's notable because he was drafted by the Blue Jays and because the Jays are looking to upgrade their fifth starter spot.
The Blue Jays are interested in Johnny Cueto?:
Ask yourself if you feel comfortable with either Yusei Kikuchi or Mitch White starting in the fifth spot. For me, I think one of them will bounce back (probably White, he had good peripherals with Toronto), perhaps even both.
However, as the Jays are in win-now mode, so upgrading the fifth spot in the rotation is a need in my opinion. Former ace Johnny Cueto sort of fills that role.
After a horrendous two seasons with the San Francisco Giants in 2019 and 2020, he bounced back in 2021 posting a 4.08 ERA and 4.05 FRIP in 114.2 innings pitched. The soon-to-be 37-year-old was even better in 2022 with the Chicago White Sox, posting a 3.35 ERA and 3.79 FIP in 158.1 innings pitched.
While Cueto has never been a strikeout artist (a career K% of 19.9%, and a K% of 15.7% in 2022), he relies on soft contact and limits the walks. Cueto has a career 6.8 BB%, and that stood at 5.1% in 2022.
He also has a World Series ring and has been in the league since 2008, so the leadership he could potentially bring is quite valuable.
Other fifth starter upgrades include Drew Smyly and Michael Wacha. Perhaps they could even trade for a starter like Sonny Gray or Merrill Kelly (who's more of a mid-rotation starter). Another option could be for the Mets' Carlos Carrasco, similar to the Steven Matz trade prior to the 2021 season. 
More moves will be coming:
With Kiermaier officially a Blue Jay, the Blue Jays' 40-man roster currently sits at 40. This isn't great, as Chris Bassitt has yet to be officially signed, meaning moves will have to be made. Editor Cam Lewis wrote an article earlier today (Thursday) speculating which names could be designated for assignment
or
whether a Steven Matz-Esque trade could happen. You can read that here.
The Bassitt signing will likely become official in the next few days, so keep an eye out for any potential moves!
As always, you can follow me on Twitter and Instagram @Brennan_L_D.
---