Next up: Taking care of business against the Yankees would give the Blue Jays a relaxing weekend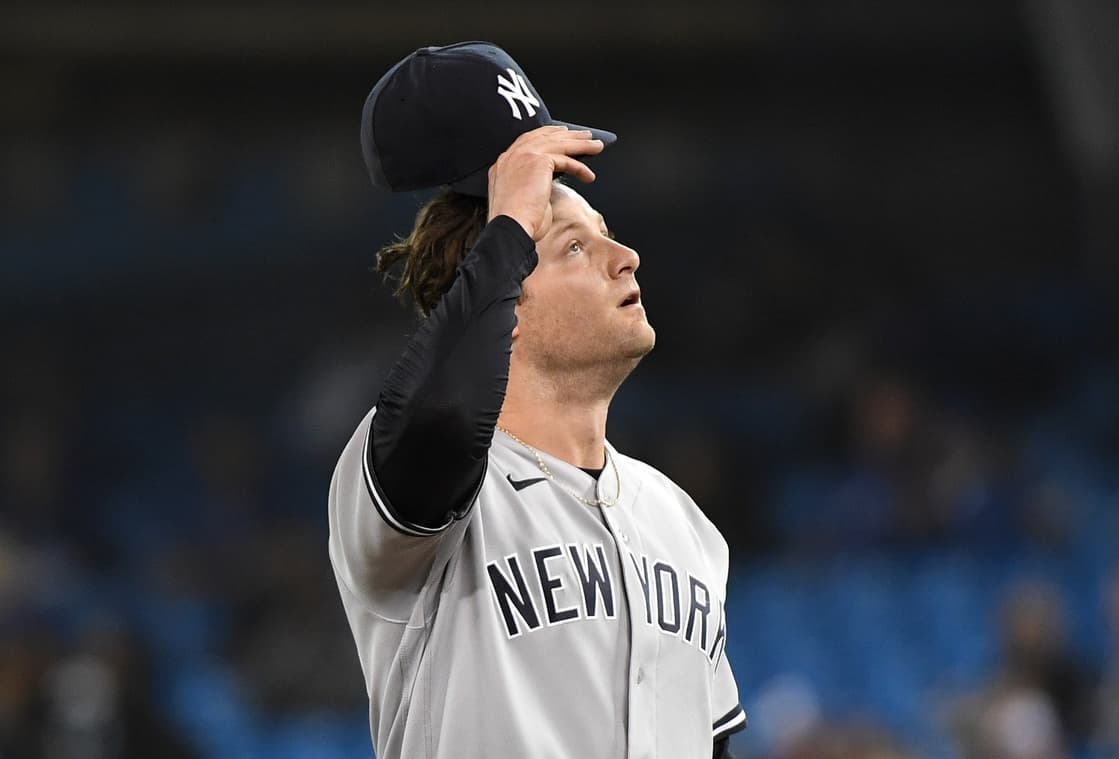 Photo credit:© Dan Hamilton-USA TODAY Sports
The last time I wrote a Next Up was on September 15th, as the Blue Jays were reeling from a sweep at the hands of the Texas Rangers. Fast forward 11 days, and they could clinch as soon as Wednesday.
For that to happen, Toronto would need to win their first two games against the Yankees, while Seattle or Houston have to sweep their series against the other team.
With all that being said, a 3-3 record over their last six games will get them a guaranteed playoff spot, but even a losing record more do so. Hopefully, the Jays drop down to the third wild card position, where they'd play the Minnesota Twins in the Wild Card round, and the American League West winner in the American League Divisional Series.
Now, let's get into the preview…
Tuesday's game will be at 7:07 PM ET, with Kevin Gausman taking the mound against Michael King. The Yankees' pitcher made his last start against the Jays, finishing with a line of
7 IP, 5 H, 1 ER, 13 K, 0 BB.
The reliever-turned-starter is a tough nut to crack, and the Jays may have a hard time dealing with him.
The second game of the series will occur on Wednesday, with José Berríos toeing the rubber against Gerrit Cole. Like King, Cole's last start came against the Jays, where he finished with a line of
8 IP, 2 H, 1 ER, 9 K, 0 BB.
He's a front-runner for the Cy Young for a reason, but if the Jays can hit him around and Gausman pitches well on Tuesday, perhaps Gausman has a chance at winning the Cy Young.
Finally, the last game will take place at 7:07 PM ET on Thursday, with Chris Bassitt grabbing the ball against Luke Weaver. The 30-year-old has bounced around the league this season, starting the year with Cincinnati, before signing as a minor league free agent with Seattle, and then being claimed off waivers by the Yankees. The Blue Jays need to tee off on him.
The Jays are so close to the playoffs, they just need to keep winning.
---
As always, you can follow me on Twitter, Instagram, and Threads @Brennan_L_D.
---