Next up: There's zero room for error left as Blue Jays host the Red Sox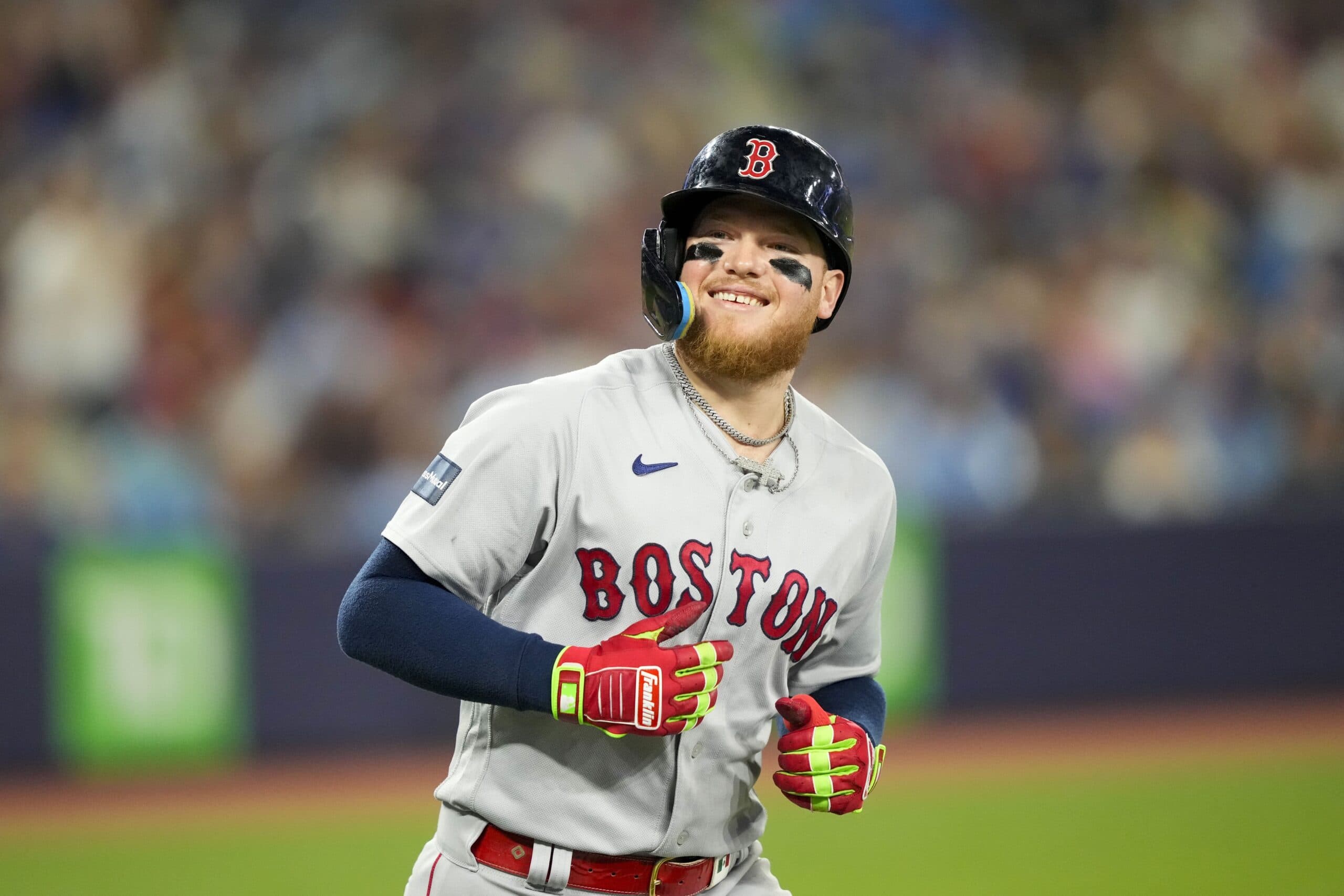 Photo credit:Kevin Sousa-USA TODAY Sports
Well, let's hope this next series goes better than the series with the Rangers.
On Friday evening, the Blue Jays will host the Boston Red Sox, as this will be the final series the two teams play. This season, the Blue Jays are 3-7 against the Red Sox but won their last three games as they swept them at Fenway Park in Boston in early August. Maybe Davis Schneider has some more magic left in him. 
The first game is set to start at 7:07 PM EDT on Friday, with José Berríos on the mound against Brayan Bello on the mound. This season, the 24-year-old Red Sox starter has a 3.68 ERA and a 4.26 FIP in 142 innings pitched, while Berríos has a 3.63 ERA and a 4.15 FIP in 171 innings pitched.
Saturday's game will take place at 3:07 EDT, with Chris Bassitt toeing the rubber against Boston's ace Chris Sale. Bassitt is looking to rebound after a tough game in his last start, where he gave up five earned runs in 5.1 innings pitched. On the season, he has a 3.83 ERA and a 4.47 FIP in 178.2 innings pitched. Sale has a 4.88 ERA and a 3.90 FIP in 86.2 innings pitched, his worst season to date.
Sunday's game will feature Hyun Jin Ryu facing off against Nick Pivetta. Boston's starter has a 4.56 ERA and a 4.28 FIP in 122.1 innings pitched this season, but his 31 K% is the highest clip he's had by far. Ryu has missed a large part of this season but has been fantastic since returning as he has a 2.93 ERA and a  4.23 FIP in 40 innings pitched.
The Blue Jays are in dire straits here. After suffering a four-game sweep at the hands of the Texas Rangers, they sit 2.5 games behind the Rangers and 1.5 games behind the Seattle Mariners, with both teams holding the tiebreaker against the Jays.
At this point, the Jays just need to win games, as Texas and Seattle will play seven games against one another this month, with Seattle also having a pretty difficult schedule. It's time to win.
---
As always, you can follow me on Twitter, Instagram, and Threads @Brennan_L_D.
---