Off Day Thoughts: Some Major Appreciation for Matt Chapman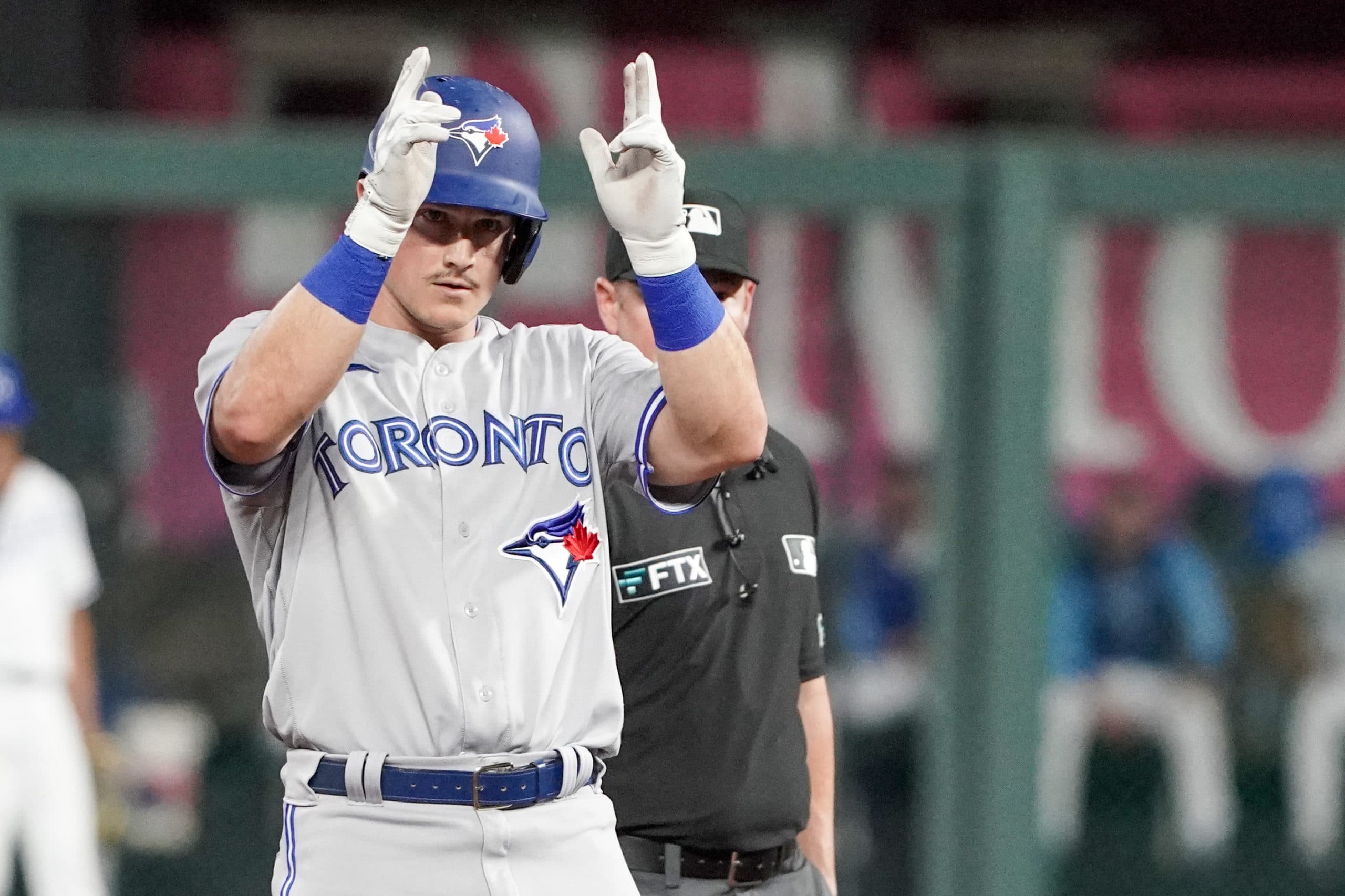 Photo credit:Denny Medley-USA TODAY Sports
Once the 2021 season concluded for the Blue Jays, the top of their acquisition wish list consisted of bullpen help and starting rotation arms to replace the departures of Robbie Ray and Steven Matz. After that, it was an infield bat, preferably a serviceable third baseman. Marcus Semien had just opted for free agency as well, and the Blue Jays needed someone to fill the missing void.
2021 featured six different players filling the third base role: Cavan Biggio, Joe Panik, Santiago Espinal, Breyvic Valera, Jake Lamb, and Kevin Smith. How about some of those names? While they were able to piece together a somewhat-solid rotation at third, what the Blue Jays needed was consistency at the position.
Cue Matt Chapman, who was acquired by trade with the Oakland A's. As we've referenced multiple times on this site, it's crazy that Oakland was willing to deal another third baseman to the Blue Jays considering what happened in 2015 when they sent Josh Donaldson to Toronto.
The deal was 3B Matt Chapman for SS/3B Kevin Smith, LHP Kirby Snead, RHP Gunnar Hoglund, and LHP Zach Logue. I'm not here to break down the trade, because it's pretty solidified that the Blue Jays won this deal. Smith is batting .180, Snead has a 5.59 ERA, Logue has a 5.83 ERA, and Hoglund is still in the earlier stages of the minors. Instead, I'd like to discuss how valuable Chapman has been at third base this season.
Earlier this season, Mark Shapiro said during an in-game interview with Dan Shulman and Pat Tabler that Matt Chapman does something every game that makes you wonder "How does he do that?" I don't have the exact quote, but Shapiro's thoughts are definitely shared with many other Blue Jays fans, alongside, "How does Chapman make that look so easy?"
Throughout his career, Chapman has 3 Gold Gloves, along with two Top-10 finishes in MVP voting. He's making a strong case this year to add to his Gold Glove collection, especially if Blue Jays fans like me have something to say about it. He's made so many plays look routine, but he has sprinkled in some dazzling plays that have made a lot of baseball's daily highlight reels. Take his backhand snag and almost-behind-the-back flip to second to rob Rafael Devers of a hit against Boston on August 24th…
Or what about this high-IQ move to record a game-saving double play?
Words can say a lot, but the numbers speak for themselves.
To put it simply, the most impressive number is 5. That would be how many errors Chapman has committed this season across 130 games and 371 chances. The six names I mentioned from 2021 last year combined for 20 errors at third base. Time and time again this season, whenever a ball is hit to third base, I don't worry one bit. If Chapman's got it, you can forget about it.
Per Baseball Reference, Chapman leads all active third baseman at 3B Fielding % at 97.3%. That list includes Nolan Arenado, Jose Ramirez, Manny Machado, and more. This season, he has a 98.7% fielding percentage. He's been almost literally automatic.
Chapman also currently ranks in the Active Top 20 in defensive WAR at 9.9. However, the 19 names above him all have far more career plate appearances than Chapman, meaning that as long as his career is long and prosperous, he'll probably be in the Top 5 when it is all said and done.
While the bat hasn't been the most productive, Chapman has rebounded from a slow start this season and has been one of Toronto's better bats since the All-Star break. For the season, Chapman is batting .235 with a .322 OBP and a .774 OPS. While those don't yell Silver Slugger at you, Chapman is second on the team in home runs (24) and third on the team in RBIs and runs (66 and 72, respectively).
One thing that can't be put into a statistic is the leadership and experience that Chapman brings. It sounds so cheesy, but the Blue Jays still have a fairly young roster while adding some veterans. Among the youngest places on the team is the infield, particularly Bo Bichette at shortstop. We've seen footage across the season of Chapman and Bichette talking, and while we would love to think Chapman is asking how to grow his hair out like Bo, it is far more likely that they have been discussing fielding tactics and picking each other's brain about playing the infield.
And then there was the day that Yusei Kikuchi found out he was going to the bullpen. Kikuchi offered to go to Triple-A Buffalo to continue to work on mechanics, but manager John Schneider felt that Kikuchi was still valuable in the majors. Schneider wasn't the only one, as Matt Chapman was quick to let Kikuchi know that he is still worth something at the major league level down the stretch.
"I think I'm going to go talk to [Kikuchi] and let him know that [he's] a lot more valuable than [he thinks he] is, because he doesn't need to be getting optioned and I think there's still a lot of great things he can do for this club," Chapman told the media. "I gonna go pump him up now."
Bottom line: Despite anything that Matt Chapman doesn't do well (which isn't a lot), he has been an absolute staple in this Blue Jays team this year, and they wouldn't be in the position they are in without him. Kevin Gausman, Alek Manoah, and Vladimir Guerrero Jr. might hog the MVP voting conversations as far as Blue Jays go, but Chapman's value has been tremendous.
---