Off Day Thoughts: What are Ross Atkins' biggest priorities as the Trade Deadline approaches?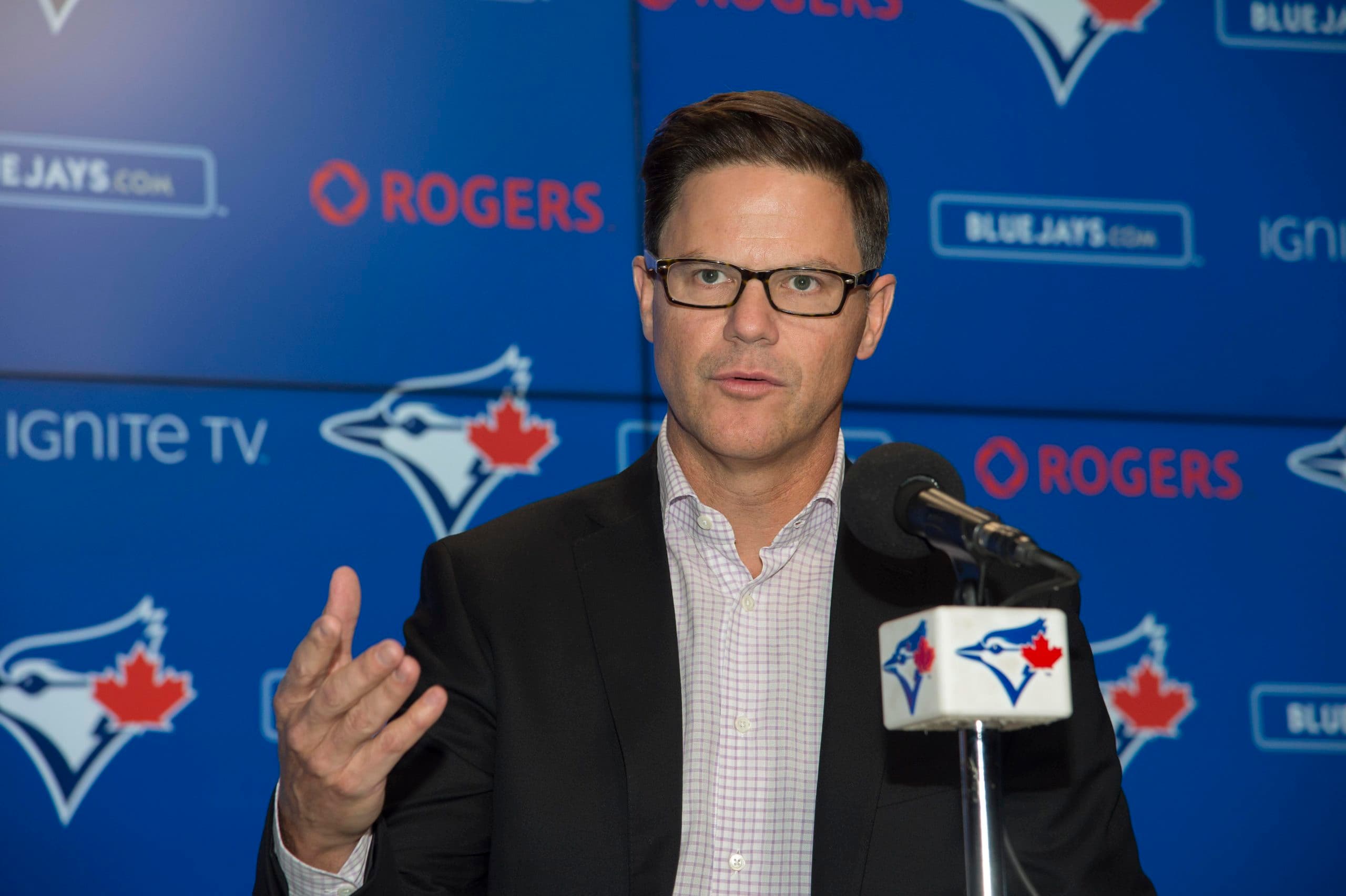 Photo credit:Nick Turchiaro-USA TODAY Sports
Whew. Thank goodness the Blue Jays could take at least one game from the Twins, or it would've been a rough trip to Baltimore.
Sunday's win was exciting, but Friday and Saturday's losses were just as frustrating as yesterday's was satisfying. Cavan Biggio had a huge hit – probably the biggest of his career — and the guys did not quit. But in that series, the RISP issues continued and the need for greater pitching depth was still evident.
Before I go any further, this is not me overreacting to a couple of losses. Yes, this team did just have a stretch of games in which they won 10 of 13, including four straight series wins and a 3-1 record against the Houston Astros. Yes, I know it's only June and that there is still plenty of baseball left to be played. Yes, they are only a half-game out of a playoff spot. But, there are a lot of teams that are in the playoff mix, let alone the jam-packed AL East where Toronto currently holds the fourth spot. While the trade deadline is still a ways away, it's never too early to get ahead of the curve and make your team better as soon as possible.
Ross Atkins told the media earlier this week that trade discussions have intensified "over the last several weeks", and he's also been known to stand by the fact that he's always looking to get better, no matter the time of year. This winning stretch was great, but there are still some gaps that need to be filled.
Here's the "State of the Union", if you will, for this year's Blue Jays, and a reinforcement of the need to make a trade soon.
Eric Hartline-USA TODAY Sports
The Pitching…
As things stand right now, I don't think it's too outlandish to say that this team will go as far as the pitching will take them. This squad has a three-headed unit in their rotation in Kevin Gausman, Chris Bassitt, and Jose Berrios. Gausman is a Cy Young candidate – no ifs, ands, or buts about it. Despite yesterday being one of his worst starts of 2023, Gausman has a 3.12 ERA, 1.14 WHIP, 2.57 FIP, 12.2 K/9, and 117 strikeouts. He leads the AL in the latter two of those categories, as well as quality starts (10).
Bassitt is every bit of the workhorse he was advertised to be and is a quality start machine. Berrios has rebounded in a major way after a disastrous 2022 and is proving that year to be an anomaly. Even their fifth starter, Yusei Kikuchi, has been a serviceable No. 5 starter and, like Berrios, looks way better than his 2022 self. Bearded Kikuchi is 6-2 with a 4.34 ERA. While the K/9 is down, he has also greatly reduced the walks, which is a trade I'll take any day of the week for him.
Now to the juicy news that has been in the Blue Jays media-sphere all season: Alek Manoah. I'm not going to use this platform to dive into his struggles as many have already done, but could you imagine how good this team would be if Alek Manoah was even half as good as he was last year? I certainly expect him to rebound in some form or fashion, but for now, there is a spot in the rotation that needs another experienced starter.
Adding another quality starter protects the others in the rotation. While Gausman is great, we can't expect him to have an 8-inning, 13-strikeout performance every single time. We can't carry the mentality of "Well, if there is going to be a loss in this series, it'll probably be [insert poorly performing starter]." I'm not saying that that's exactly what the Jays or their fans are thinking, but adding a name like Lucas Giolito or Shane Bieber limits the number of games where that may become the case.
Not every team is supposed to have aces up and down their rotation, but there are several teams that are fighting injuries and are doing just fine. Ask the Rays, Yankees, Braves, Astros, and Rangers how important pitching depth is. It's paying off for them.
Even if they don't grab a top-of-the-line starter, other experienced arms (Kyle Hendricks, Jack Flaherty, or recently DFA'd Zach Plesac) would be solid adds as well. Again, the Blue Jays have some studs in their rotation and it could definitely be worse, but if they want to keep pace with those ahead of them, there's room for depth.
Nick Turchiaro-USA TODAY Sports
The Bats…
Some stats for thought: the Blue Jays rank 3rd in the AL in batting average and rank 1st in hits, but they are 7th in runs per game. Even worse, they are 29th in all of baseball in runners left in scoring position per game, and 24th in the MLB in batting average with RISP. I believe in this offence's potential, but there is clearly a need for another run-producing bat.
To me, this group is more of a concern than the pitching. We've mentioned multiple times on our podcast that the Blue Jays have been able to "outhit" their problems in recent history. Teoscar Hernandez made a bad play in the outfield? He can also hit one 450 feet and cross home plate with the most contagious grin in the world. The bullpen is questionable? A lineup of Springer-Bichette-Guerrero-Hernandez-Gurriel-Kirk has already built a seven-run lead, so they can afford a couple of late-game runs from the opponent.
We've reached a point where that likely isn't the case anymore. The lineup of sluggers like Donaldson-Bautista-Encarnacion-Smoak isn't walking through that door. While that sounds depressing, don't look at it as the worst thing ever. The front office is well aware that the prioritization of defence and run prevention this offseason would in turn eliminate some of the offence. With that being the front office's goal, we should credit them and admit that so far the additions have done just that — prevent runs.
Daulton Varsho and Kevin Kiermaier, the new patrolmen in the outfield, are tied for second in the MLB in Defensive Runs Saved with 11 each. Hernandez and Lourdes Gurriel Jr. both are far down the list with 2.
Of course, there is another side to this. The runs saved are great, and the pitching from Gausman, Bassitt, and Berrios I raved about earlier is even better, but the team is simply not getting reasonable production from multiple stars. The winning streak was powered by outstanding pitching performances, so struggles at the plate were overshadowed.
George Springer and Vladimir Guerrero Jr. have had subpar seasons to their standards. Springer is batting .256 with a .729 OPS, nine home runs, and 26 RBIs. Guerrero is batting .283 with a .800 OPS, nine home runs, and 40 RBIs. In Guerrero's case, a .283 batting average is one that we would be fine with if it were someone like Danny Jansen or Biggio. But that's the point. Vladdy is moving further and further away from the MVP-like season he had in 2021, and that's leaving an impact on this lineup. That being said, I don't think it's crazy to say that the most consistent hitters right now on this team are Bo Bichette and… who else? Whit Merrifield? Brandon Belt? Kiermaier?
Atkins (and even myself) believe that the offence will reach its potential eventually, especially Guerrero, there's too much talent and too high of a ceiling on this group. But the other half to that is that waiting until "eventually" may be waiting too late.
Parting thoughts…
It's okay to admit that this team has needs to address, they won't be the only ones making deadline moves. This year is so unique in terms of the number of competitive teams, and I don't want the Blue Jays to miss their chances. There's no time like the present, especially with the series against Baltimore, Texas, and Miami coming up.
The momentum has changed in Toronto when big pieces are acquired. Remember David Price and Jose Berrios' first home start with the Jays? Adding a player could spark this team in the right way, and potentially kickstart any opportunity they have of catching Tampa in the AL East.
---