Offseason Minor League Roster Shuffle and The Rule 5 Draft
While the focus, rightly, is on the major league roster and future maneuvering to improve it (about which I have many thoughts, as do you, but that's just one girl's opinion) it's also the time of year when housekeeping goes on throughout the farm system. There are several different layers of actions going on which will affect the content of the rosters as teams head into the winter. This is not "big news" content for the most part but if you keep a close eye on the system it's stuff to know. [edited 11/8 to reflect roster changes to some rosters]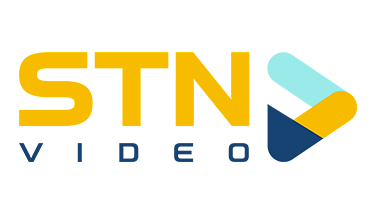 Minor League Free Agency
I'm not really going to go into the finer details of the rules governing this process, some are mildly complex, but, in general, many players who've been in the majors and sent down can opt for free agency, veteran minor leaguers who signed as a MiLB free agent last winter are typically signed to one-year deals and are thus free again, and players who have played at all in seven minor league seasons since signing have reached free agency (and per last year's choices regarding this process and the Rule 5, that includes the 2020 season even though it didn't actually happen).
While different sources have had some differing categorizations on these players (one, for instance, listed Hobie Harris as Rule 5 eligible but he played his first season in 2015 so it seems to me he fits here) by my reading applies to 24 players who finished the season with Buffalo or New Hampshire (none, so far as I can tell, on the lower levels). Some of these have already been declared free agents and one has already signed away. In the coming days, maybe today, Baseball America will publish an official list of MiLB free agents, if it doesn't match what's below, I'll edit this piece to reflect that information.
Those who are already out of the system, per the system rosters and/or news reports are Jacob Barnes, Travis Bergen, A.J. Cole, Rafael Dolis, and Dany Jiminez- who's already signed with the Oakland A's.
Those who have signed as free agents with the team since this time last year(or such a player acquired from another team) are Johnny Barbato, Kelin Deglan, James Dykstra, Christian Colon, Juan Graterol, Casey Lawrence, Gregory Polanco, Mallex Smith, Richard Urena, Rodrigo Vigil, Forrest Wall, and Tyler White.
Seven-season free agents include the aforementioned Hobie Harris, former first-rounder Jon Harris, Justin Maese, Andres Guerra, Nash Knight, Demi Orimoloye, Reggie Pruitt, Kevin Vicuna, and Jacob Waguespack.
Regarding the latter, I'd give strong consideration to Japan if I don't get an offer from an MLB team that's absolutely starved for starting pitching such as Baltimore.
Rule 5 eligible
It's not entirely certain how this will work since the Rule 5 draft technically happens after the oft-predicted lockout on December 1, however, it's been noted that since it concerns minor leaguers, the last time it fell during a work stoppage it went on as usual so, I'm operating on the assumption this will be so again.
As a reminder, players signed at 18 or younger have five years of protection from their first assignment to a team (for example, say a J2 signing wasn't assigned to a team in the system until September or later that season wouldn't count, but a player drafted in 2017 at 18 and did get assigned to, say, the GCL team in August, that season counts regardless of how much is left. A player 19 or older is protected for only four seasons.
In either case, at that point, you need to be added to the 40 man roster to retain protection. Also, there's a minor league phase (how the Jays acquired the twice aforementioned Hobie Harris). Players not taken in the major league portion don't have the same "use or return" restrictions, but a minor leaguer assigned to the (up to) 38 man (IIRC) AAA roster isn't eligible for the minor league phase which is why you sometimes see a player added to the Buffalo roster in November who got nowhere near Buffalo during the regular season, and who may well not open there next year.
Someone like Hagen Danner, for example. We won't know those maneuvers for some days or weeks yet, however. The jays currently have six open 40 man slots, thanks to major league free agency, and my guess is that Trent Thornton will be traded or non-tendered before the end of the month. In theory, Bryan Baker, Kirby Snead, and Tyler Saucedo are candidates to be outrighted off the roster but with a work stoppage looming, it's hard to guess whether the team will feel the pressure to open even more slots this month (for my money, Baker is fungible but they ought to keep the other two until forced by some future crowding).
By my count, there are at least 10 players on that AAA roster which are eligible: Nick Allgeyer, Bowden Francis, Kyle Johnston, Cullen Large, Zach Logue, Joey Murray, Jackson Rees, Fritz Stadler, Curtis Taylor, and Logan Warmoth. Francis and Logue are locks to be added to the 40, in my opinion,  Murray and Rees not accumulating ANY healthy innings likely inoculate them, and the bubble guy is reliever Kyle Johnston who's been greatly improved since moving into the bullpen full time, also MAYBE Allgeyer gets drafted which I guess makes him a bubble guy too.. Beyond these are some 40 others, but in the interest of not being boringly over-through I'll only note ten who seem worthy of more than being dismissed with "won't be drafted and won't be a big blow if they are."
Samad Taylor – A second baseman in the past who still plays there but also showed some promise in the OF, found his power stroke this season and is a lock to be added to the 40
Vinnie Capera – A shortstop by trade who played a lot at 3B because of Jordan Groshans (and earlier, Austin Martin), the undersized (5'8″) RHP threw up a .945 OPS at AA this year which is obviously eye-catching. BUT. In 2018 and 2019 he played in 174 combined games and didn't OPS even .700 in either. Some team might take a chance which makes him a bubble guy but likely the Jays will roll the dice.
Chavez Young – Based on tools, he kept hanging around the back end of some prospect lists, but he's two middling years away from his "breakout" year in 2018. Likely he could play good defense and barely hit anything in MLB, like, say, Jon Davis – but there are plenty of those guys so I doubt his name gets called.
Graham Spraker – Moved to the bullpen full time and had a quite successful year, held opponents to a .190 BA and had a 13.1 K/9 rate. The jays like him so much they sent him to the Arizona Fall League (the only pitcher they sent that didn't lose most/all of the 2021 season to injury) where he's thrown 8.1 2-hit scoreless innings while striking out 12. Teams, including the Jays, are typically reluctant to protect relievers here, particularly those not right on the cusp of the majors, but you have to count him at least a bubble guy given their attention to him.
Jeremy Beasley – Had perfectly fine results, mostly at AAA, including a good K rate and more walks than you want but in a pretty small sample. But any team could have claimed him with no cost and no strings when they removed him from the 40 and…didn't.
Maximo Castillo – Showed flashes of being a sleeper before this year, where as one might have expected he was exposed some. Unless someone thinks he really tics up as a reliever, his name won't be called.
Hagen Danner – After two years of utterly failing to hit pro pitching (except for very occasionally running into one he could yank) the org gave up on him as a catcher (he'd been a draft prospect as both a catcher and a pitcher in high school) the jays moved him to the mound and this worked much better. He posted a 2.02 ERA in 35.2 innings for Vancouver holding opponents to a .171 BA and striking out 42 while walking 12. It's unclear if he's in the bullpen as a transitional move and they may see him as a starter eventually or if this is where he'll stay, but either way, logically, no team is likely to try a Luciano maneuver here. However, I wouldn't be shocked if they assigned him for the winter to AAA to keep him from being taken in the minor league portion of the draft.
Sebastian Espino – taken from the Mets last winter in the minor league portion, Espino had a breakout offensive year that was unlike anything he'd done with the bat before. It's unlikely anyone thinks this means the 21 year old could even tread water yet in the majors, but like Danner, the jays may park him on the AAA roster to keep him in the system.
Miguel Hirlado – The 21 year old 2b/3B has been regularly ranked among the Jays top 10 prospects, but he had an entirely ordinary year for Lo-A Dunedin and I can't imagine any team will throw away a roster slot all year for someone so far away.
Leo Jimenez – Not as highly ranked (though still top 20 and there's some hint that BA may have him in their Top 10 set to drop Wednesday) as Hiraldo, but the team loves his defense and his eye at the plate – he had an incredible .517 OBP in his 54 games for Dunedin – and the Jays challenged him with an AFL assignment (partly due to his missing so much time to injury) and while he's still drawing walks – 8 in 11 games – but a 20 year old shortstop who's never played, apart from those 11 games, above lo-A ball … I can't imagine he'll get taken, or protected, but if I'm wrong about any assumption in this column – it's this one.
The other big thing that happens in the off-season is players either retiring or getting released. Numerically the bulk of these will be players who have yet to be assigned to a full-season team, and beyond that guys who've been in the system several years (often actually Rule 5 eligible) and not advanced either due to injury or lack of performance. It's impossible to pick specific names but you need only look at the 2017-2018 draft classes and pick out the names that never get talked about anymore. We'll know a lot more in the next three weeks or so.
Oh and also, Top Prospect lists will start dropping so we'll have that to talk about.