Orelvis Martinez hit his 28th home run of the season, the Blue Jays could use that kind of pop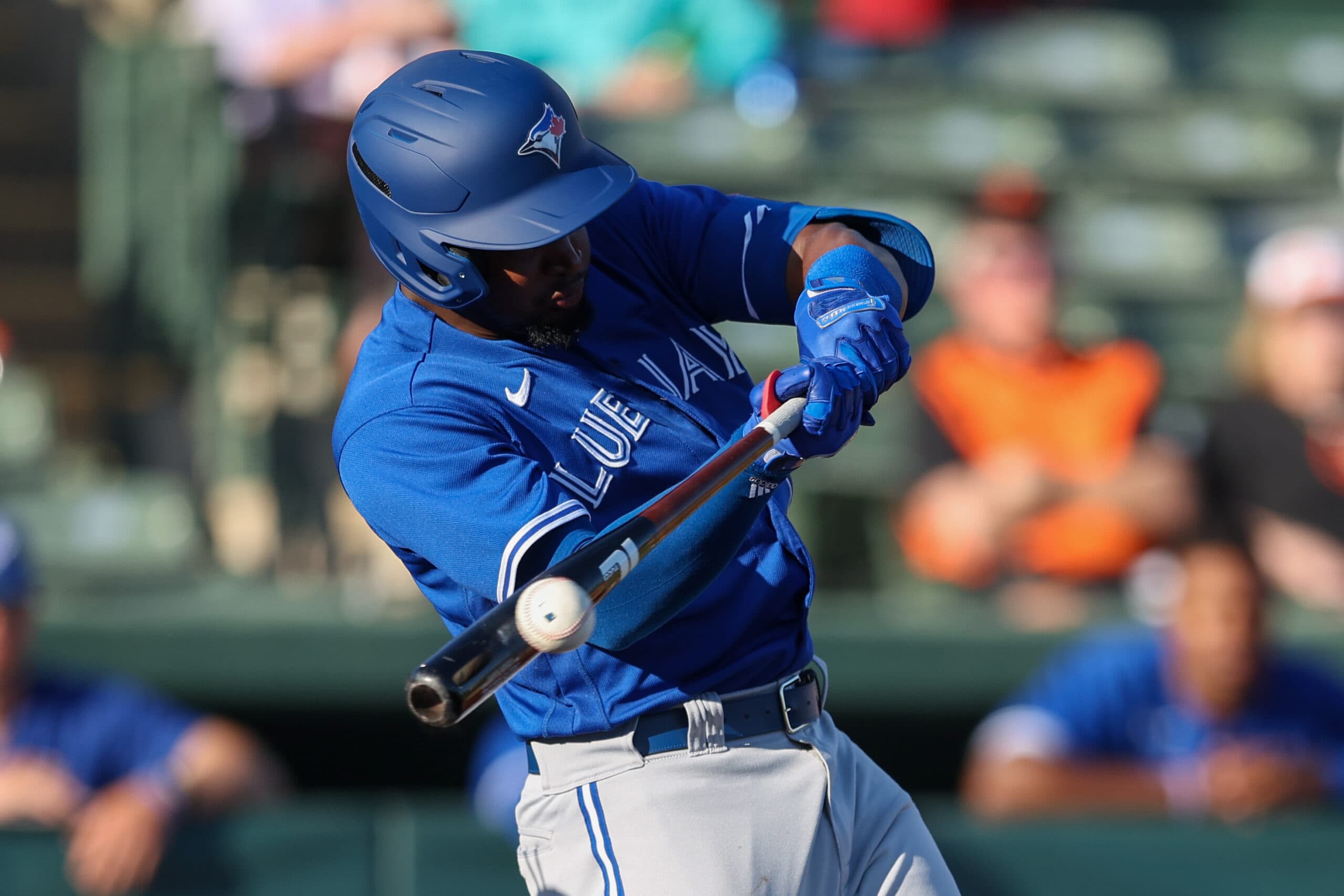 Photo credit:Nathan Ray Seebeck-USA TODAY Sports
Vladimir Guerrero Jr. isn't the only player in the Blue Jays organization to have homered in three straight games.
It's no secret that the Blue Jays haven't hit for much power this season. Yeah, they have eight players with multi-digit homers and three other players who are two away from reaching that plateau, however, the Jays only have one player with 20+ home runs, compared to five in 2022 and seven in 2021. Hell, they even had five players with 20+ home runs during a rebuilding year in 2019.
The team's lineup often looks feeble and some power is seriously needed. Orelvis Martinez provides exactly that. 
This season between Double-A and Triple-A, the 21-year-old has slashed .248/.345/.514 with 28 homers in 503 plate appearances. The power has always been there, as since the start of the 2021 season, Martinez's 85 homers rank first in the organization, well ahead of Addison Barger's 52 homers.
One aspect where Martinez has drastically improved this past season is with the hit tool. Last season in Double-A as a 20-year-old, he slashed .203/.286/.446 in 492 plate appearances. While his 30 homers are impressive, he struck out 28.5% of the time and only walked 8.1% of the time.
Those numbers have drastically improved as his approach has gotten much better. Martinez has been able to lay off breaking stuff more effectively and isn't afraid to draw a walk. For context, his K% has dropped to 22.9%, while his BB% has increased to 12.7%. Who saw that coming?
Martinez is already on the 40-man roster, meaning the Blue Jays wouldn't have to designate anyone for assignment or move a player to the 60-day Injured List in order to call him up. 
It may not be this season that Martinez is called up, but with Matt Chapman likely leaving Toronto for free agency, Martinez has a chance to win an Opening Day roster if he can play well in Spring Training.
Either way, it looks like he will be a staple of this lineup for years to come.
---
As always, you can follow me on Twitter, Instagram, and Threads @Brennan_L_D.
---