Orelvis Martinez hits another home run, Chris Bassitt fans five, and more as the Blue Jays beat the Baltimore Orioles 8-6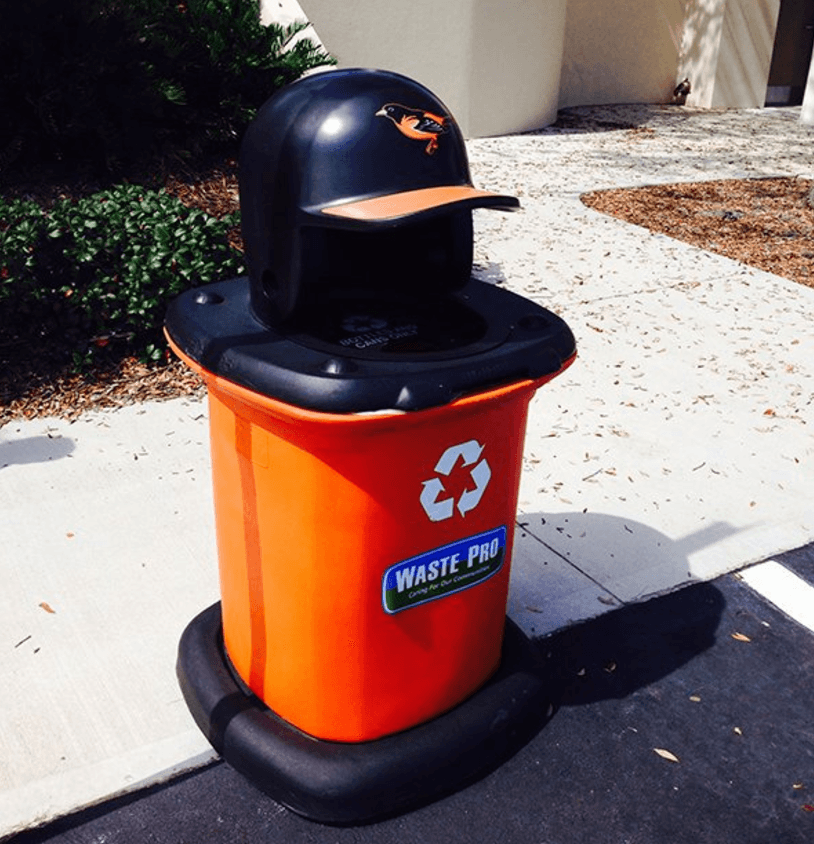 Another win against the trash birds of the American League East, means we get to use the magical header.
The Jays beat the Baltimore Orioles 8-6 on Saturday afternoon, in what was a rather positive game with plenty of players who could have earned the player of the game. Let's jump right in.
Blue Jays Nation's player of the game: George Springer
George Springer hit his second home run of spring training with two runners on, giving the Jays a 6-4 lead. While they weren't the winning runs, it shifted the game heavily in the Toronto Blue Jays' favour, bringing their win probability to 83.1%.
Today was the first game where each of the Blue Jays' projected outfielders were on the field, with George taking his presumed right field position. He looked good out there, and if he can stay healthy this season, watch out.
Things worth mentioning:
Chris Bassitt
had a solid game if you look past the three earned runs. He struck out five and had a game-high nine swings and misses. What's more, is that his average fastball velocity sat at 91.2 mph on Saturday afternoon, up from his 89.8 mph average in the past two starts. Look for the velocity to continue to increase.
Orelvis Martinez
would have won the player of the game had I not given it to him in their win over the Phillies. The exit velocity on his second home run of spring training was 96.9 mph and it was a great display of power as he went oppo-taco. The kid has insane power, and he's now tied with Vladimir Guerrero Jr. and George Springer for the home run lead.
Jimmy Burnette
continues to impress in spring training. He struck out two, and allowed two hits in his inning of work. So far this spring, he has five strikeouts over 3.2 innings pitched and has a 35.7 K%. It may have been a surprise that he was invited to spring training (for some people), but man, he's left a good impression.
Santiago Espinal
looks really good this spring, doesn't he? On Saturday afternoon, he went 2-3 with a walk and an extra-base hit. Furthermore, both hits were of the extra base variety, with his double
nearly
leaving the park. He's running away with the hit lead, as it now sits at 11.
Trevor Richards
had an alright day on the mound. While he allowed an earned run on two hits, he also struck out a batter and generated five whiffs in just an inning pitched. The 9.82 ERA doesn't look great, but it's hard to give up on that nasty changeup. Hopefully, he can pitch better the rest of the spring and earn that eighth spot in the bullpen.
Brandon Belt
made his Blue Jays debut on Saturday afternoon. He drew a walk in his first plate appearance (he has a career 12.1 BB%), before hitting a double in his second plate appearance. The double was rather generous, as it clanged off the outfielders' glove, but we'll take it.
Toronto's next game is on Sunday afternoon at 1:05 PM. Sadly, it only has a radio broadcast. Thankfully, that void should be filled by Team Canada at the World Baseball Classic, as they take on Great Britain at 3:00 PM the same day.
As always, you can follow me on Twitter and Instagram @Brennan_L_D.
---