Orelvis Martinez homered in his Triple-A debut, Spencer Horwitz showcases his 70-grade hit tool, Davis Schneider continued to hit for power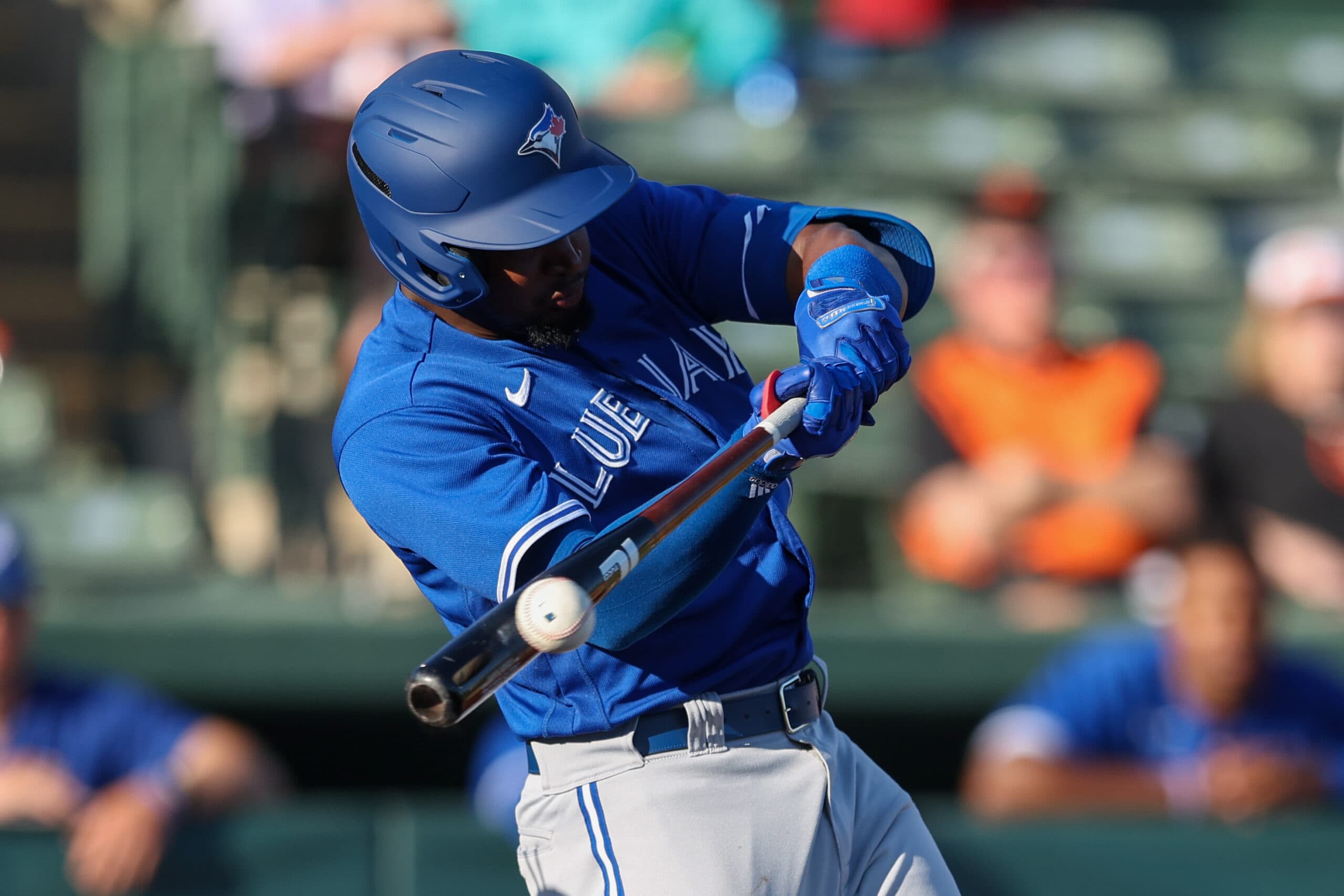 Photo credit:Nathan Ray Seebeck-USA TODAY Sports
The Buffalo Bisons are a fun team, and they're only getting more fun.
On Tuesday evening, 21-year-old shortstop/third baseman Orelvis Martinez made his Triple-A debut in a 13-4 defeat of the Syracuse Mets.
Of course, Martinez showed up, as he went 1-5 with a strikeout and two RBis. That hit was also his first Triple-A home run, a line drive piss missile that all but put the game out of reach for the opposing team.
The 21-year-old slashed .226/.339/.485 with 17 homers in 292 plate appearances with the Double-A New Hampshire Fisher Cats. Martinez drastically improved his walk rate from 8.1% in 2022 to 14% in 2023. Moreover, his K% dropped from 28.5% to 20.5%, as he showed a much more patient approach at the plate.
The promotion to Triple-A was well deserved, and Martinez is putting his name in the hat to be the Blue Jays starting third baseman in 2023. Those 18 home runs are tied for the lead in the organization.
Things worth mentioning:
Davis Schneider
came into this game tied with Martinez for the organization lead. In fact, he briefly took the lead in home runs in the organization, before Martinez tied it up just two batters later. I was pretty darn high on Schneider last season, but I didn't expect him to slash ..273/.408/.543 with 18 homers (career-high) in just 267 plate appearances. It's not a matter of if he's a major leaguer, but when.
Spencer Horwitz
has a 70-hit tool, I will not be taking any questions. On Tuesday, he went 5-6 with an RBI, all five hits were singles. For the season, he's slashing .308/.427/.417 with four homers in 330 plate appearances, and has more walks (53) than strikeouts (52). His career slash line now sits at .293/.397/.446, and he has the ability to hit the ball anywhere in the zone. The power tool I gave him in the pre-season Top 50 may have been way too much (55), but he has a 70-hit tool, and you just have to deal with it.
Ernie Clement
also had a good game, going 5-6 with two RBIs, with three singles and a double. It sucks he didn't get a lot of opportunities with the big league club, but he's great depth to have at Triple-A.
Addison Barger
has been good since returning from his elbow injury, and on Tuesday he went 2-6 with a double. However, he put the ball in play six times, and all of them had an exit velocity of 100 mph or higher. He's smacking it, and it's only a matter of time before he looks like the Barger of old.
---
As always, you can follow me on Twitter @Brennan_L_D.
---