Orelvis Martinez ranks as Baseball America's #90 prospect, which is dumb + other notes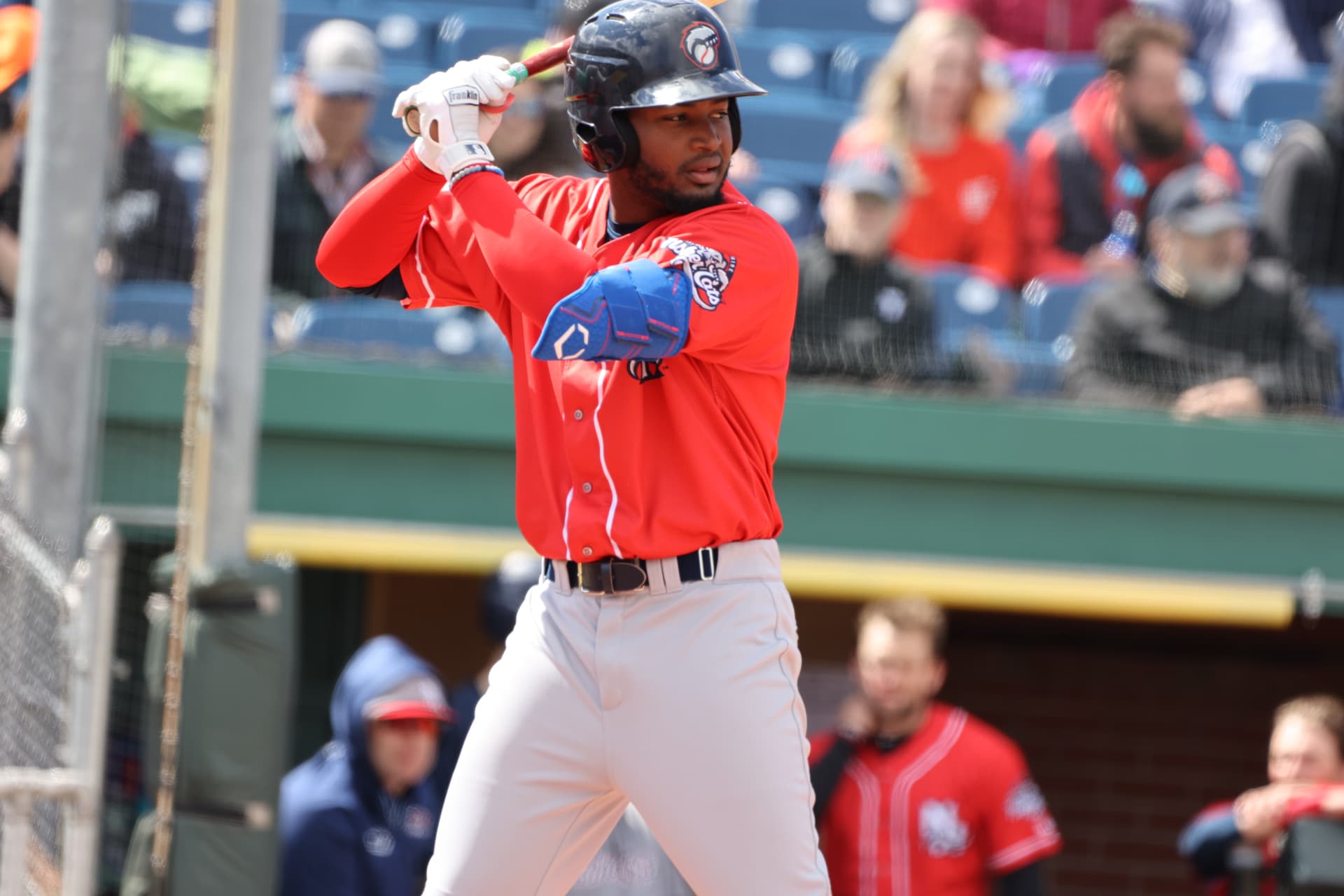 According to Baseball America's midseason Top 100 prospects, Orelvis Martinez has dropped to 90th. This makes absolutely zero sense to me.
Don't get me wrong, there are concerns about Martinez's game. For example, he only has a BB% of 6.1%, while he strikes out 29.1% of the time. Furthermore, there are questions about his ability to hit off speed pitches.
However, when you look at his statistics on Fangraphs, you may notice a few things that should lead to him being higher in these rankings.
The shortstop has 14 homers, which is tied for third amongst players in Double A. The two players ahead of him are Kerry Carpenter, who's 24-years-old and Moises Gomez, who is 23-years-old.
Orelvis Martinez has 14 home runs in 165 plate appearances as a
20-year-old in Double A.
While there are concerns about Martinez's game, his power could be classified as generational. His swing is a thing of beauty.
Not just that, but it took a month for Orelvis to adjust to New Hampshire. Between April 8th and May 1st, he slashed just .203/.236/.507 with a BB% of only 1.4% and an incredibly high K% of 36.1%. He tacked on 6 homers and still had a wRC+ of 95, but still struggled.
But once he adjusted, he quite frankly dominated. Between May 1st and June 1st, he's slashing .244/.337/.547 with eight homers, a K% that has dropped to 24.5% and a BB% that has risen exponentially to 9.2%.
The same scenario happened after his promotion to High A last season. In his first 56 plate appearances between August 3rd and August 17th, he slashed just .212/.236/.4.62 with 4 homers and a BB% of 1.8% and a K% of 17.9%.
He adjusted, and in his final 69 (nice) plate appearances that season, he slashed .217/.319/.517 with a BB% of 13% and a K% of 26.1%, with an additional 5 round trippers.
Orelvis hasn't stayed at one level to truly dominate his respective league, but there's a good chance he stays in New Hampshire and his numbers continue to get better. In due time, Baseball America will come to realize that dropping Martinez 23 spots was a bad call.
Kinda like how I ranked Ricky Tiedemann as my 12th Blue Jay prospect prior to the start of the season…
Other notes:
Speaking of Tiedemann, he ranks 89th, a spot higher than Martinez. I've gone into depth a ton with Tiedemann, but he's special. While listening to the Blue Jays game on Thursday, Keith Law noted that he has a chance of pitching in Double A this season if he continues to pitch well.
Brace for Tiedemann in a few seasons, because his ceiling is limitless.
Moreno ranks 5th, no surprise here. I don't know how much longer the Jays can keep him in Buffalo.
As always, you can follow me on Twitter @Brennan_L_D. Every once in awhile, I'll answer your questions about prospects, so send me a follow!