Orelvis Martinez to start the season in Double-A, Gabriel Moreno will start in Triple-A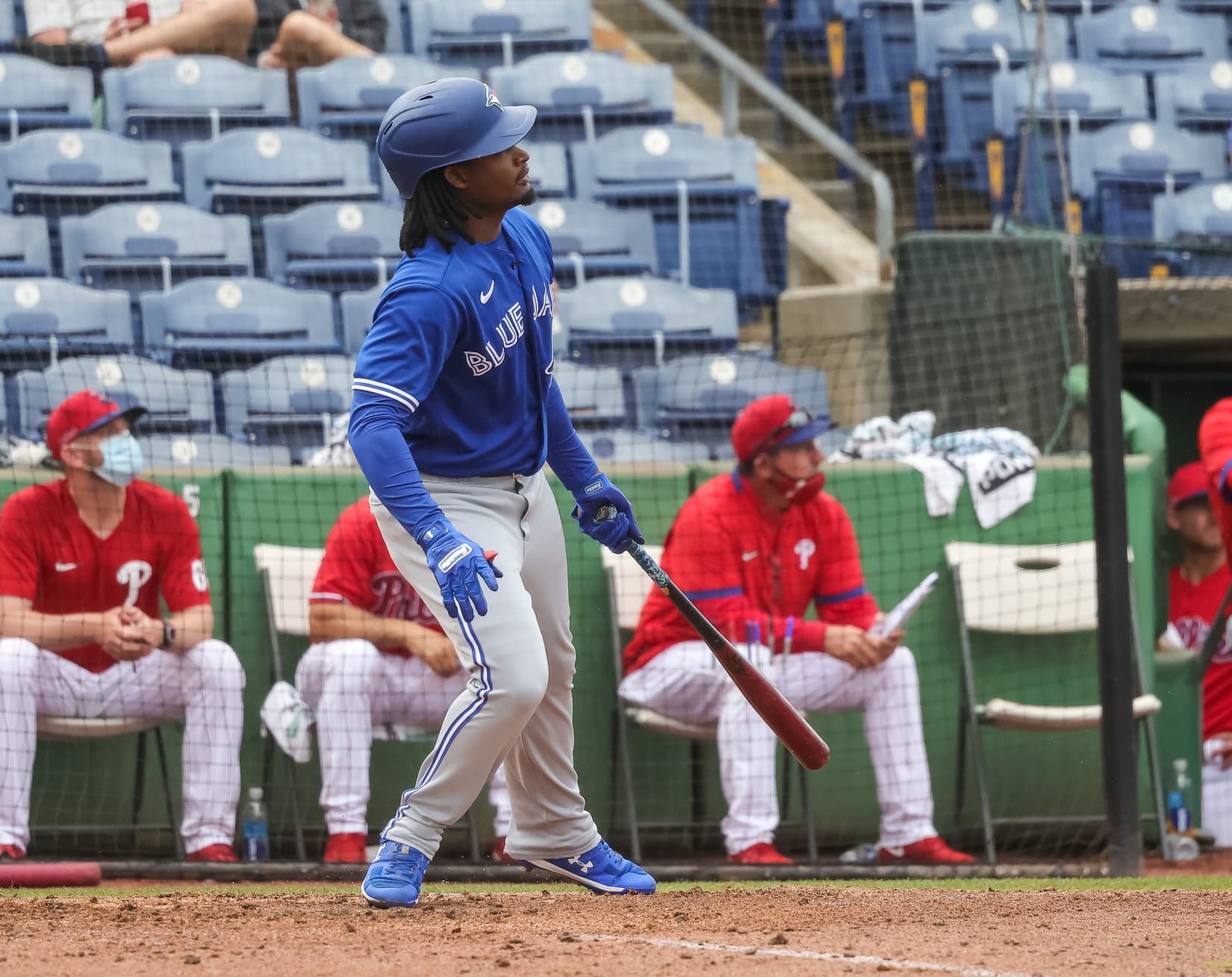 Photo credit:© Mike Watters-USA TODAY Sports
The Orelvis Martinez Hype Train is really starting to move.
The
Blue Jays' No. 2 prospect
showed up to spring training this year and made a really good impression, going 4-for-13 with a pair of dingers and a pair of doubles.
There was some excitement that a hot spring could vault Martinez right up to the big leagues out of camp, but that was never very realistic. He's only 20 years old, isn't on the 40-man roster, and hasn't yet played above High-A, so such a jump would be a little bit much, all things considered.
That said, if all goes well, there's a chance Martinez makes his way up to the Majors at some point in 2022. General manager Ross Atkins was on the broadcast during Sunday's Grapefruit game with the Yankees and he said that the plan is for Martinez to start the season with Double-A New Hampshire…
There was some talk a little while ago that Martinez will largely be used at short and third base, but he might also see some time at second, which would be his easiest path to the Majors. Matt Chapman and Bo Bichette are entrenched at third and short, while second is a little more up in the air with Cavan Biggio and Santiago Espinal expected to form a platoon.
If Orelvis mashes in Double-A and earns a quick call-up to Triple-A Buffalo, maybe he could play his way into a role on the Blue Jays late in the season. You never know.
Personally, I doubt we see him in 2022, or at all for that matter since he'll be part of the return for Jose Ramirez. I would guess that Martinez follows a similar path to Bo Bichette, who spent the entirety of his 20-year-old season with the Double-A Fisher Cats. Bo would then start his 21-year-old season with Triple-A Buffalo before finally getting the call to the big leagues in late July.
The other player mentioned by Atkins, top prospect Gabriel Moreno, is much more likely to see action with the Blue Jays this season. He's starting in Triple-A and is already on the 40-man roster. If he hits well for the Bisons, it'll be difficult to keep Moreno down for long.