Pre-2022 Blue Jays Top Prospects Countdown – No. 9: Manuel Beltre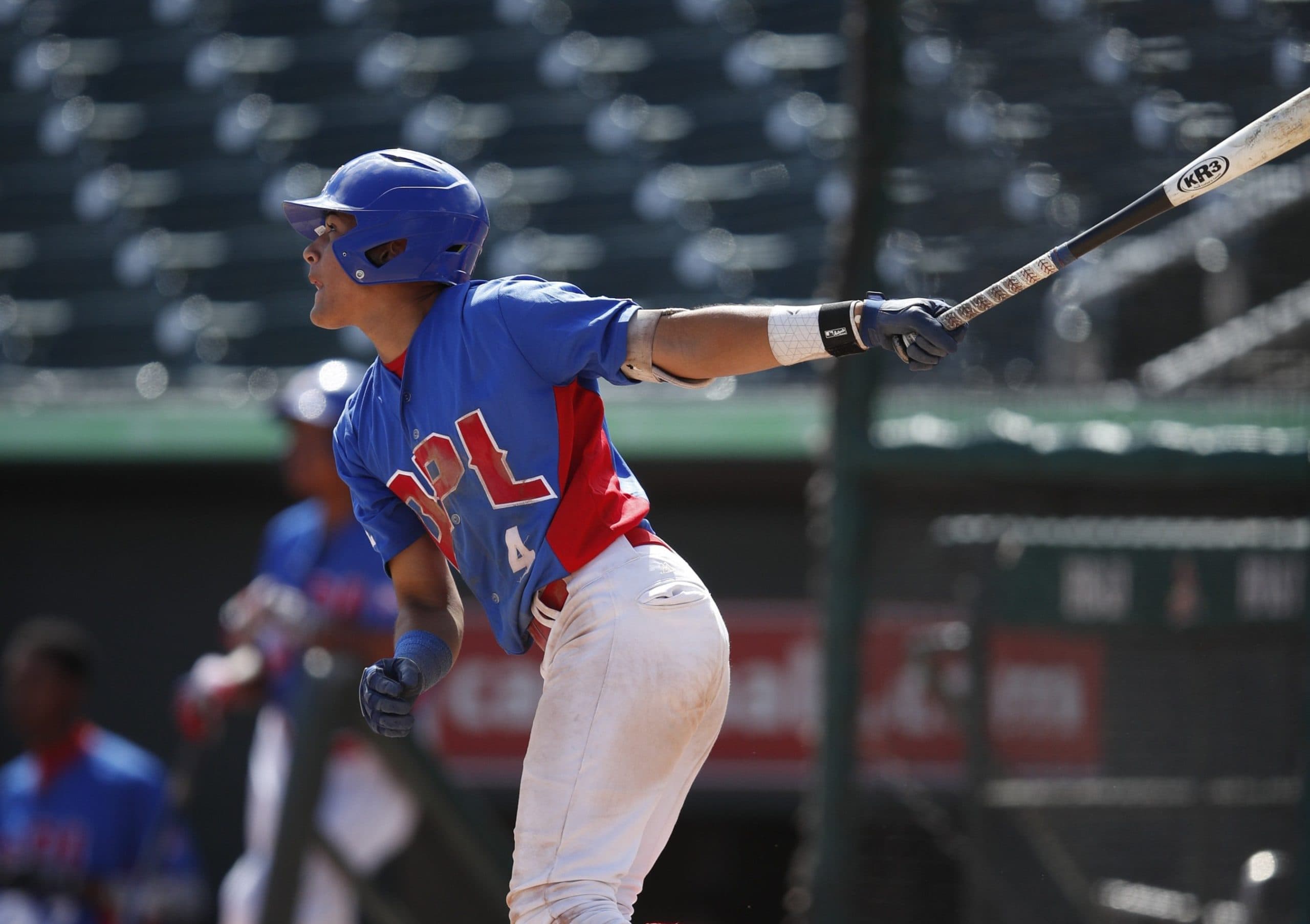 You probably know the Blue Jays' eleventh best prospect, Manuel Beltre.
The 17-year-old is incredibly friendly, a leader in the locker room, and hardworking. The Blue Jays have a very good, young prospect in one of the two Rookie Leagues. Fellow Jays Nation writer Doug Doucette wrote a phenomenal article about Beltre back in February if you'd like to check it out. 
Background:
The 17-year-old shortstop was signed in the 2021 International Free Agency (IFA) period for a bonus of $2,350,000. To some scouts, the teenager was considered the most experienced player available in the class  as he played for traveling ball teams in Florida. Beltre also has played intentionally for the Dominican Republic. With not a lot of information on his background, what did his 2021 stats look like.
Beltre in 2021:
As you know, while potential and tools factor into my valuation of a prospect, statistics and MLB readiness also matter quite a lot. So when you look at Beltre's .225/.391/.737 slash line with two home runs, you may ask why he lands so high on my list. Well dear reader, there are quite a few factors that come into play. 
Subpar statistics for a college drafted player in his third season is worrisome, subpar statistics for a 17-year-old in his first professional season is much different. 2021 was the first season that Beltre played professionally, meaning that there is an adjustment period for the teenager.
Not just that, but once you take away his first 11 games of the season, his slash line jumps up to .256/.440/.843 with 14 extra base hits, including a homer and three triples. Looking at just the month of August, he slashed .317/.435/.868, granted he tailed off in the month of September. 
Beltre's Batting Average on Balls in Play (BABIP) was .258 throughout the season, meaning that he could be considered unlucky. This is backed up by the fact that Beltre had an exit velocity of 100 mph off the bat multiple times in 2021 according to Baseball America.
Lastly, and the most impressive feat of all, was the fact that Beltre walked more than he struck out all season. The 17-year-old had a walk rate of 17.6% while only having a strikeout rate of 13.9%, a very impressive stat for a first year player. Beltre's eye at the plate is advanced for his age, as he showed in the 2021 season.
What the scouts are saying about him:

The one phrase that constantly comes up on scouting reports is the fact that Manuel is always looking to grow. Per Baseball America, Beltre is a student of the game and has a high baseball IQ, especially for his age. Most scouts project the 17-year-old to be more of a contact hitter than a power hitter, as he currently stands at 5'9, 155 pounds. However, he has sneaky power which could further develop as he continues to grow.
| | | | |
| --- | --- | --- | --- |
| Tool | MLB Pipeline | Baseball America | Fangraphs PV (FV) |
| Hit | 55 | 55 | 25 (55) |
| Run | 55 | 50 | 55 |
| Arm | 50 | 50 | 50 |
| Field | 50 | 50 | 45 (50) |
| Overall | 45 | N/A | 40 |